Happy Camp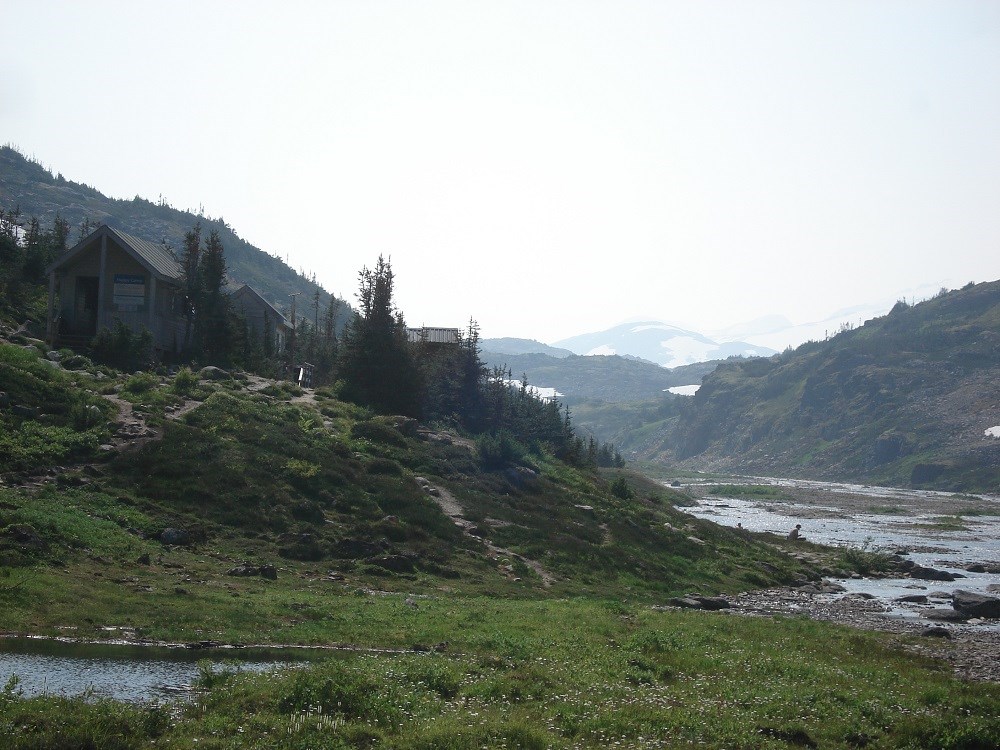 Happy Camp is the first campground after crossing the summit on the Canadian side (hiking south to north). Many hikers do not want to hike any farther after crossing the pass. As a result, Happy Camp is a popular and crowded campground in peak summer months.
Location
Country: Canada
Mile marker: 20.5
Kilometer marker: 33
Site elevation: 2,950 ft
Campsites: 25 sites, wooden platforms
Warming shelter: 1 cabin (no wood stove)
Food storage: bear lockers
Toilet: 2 pit outhouses
Water source: Small body of water is located a short distance from the campground
Grey water disposal: pack out all food scraps, dispose of grey water into official grey water pits to practice Leave No Trace
Notes: This campground is in Canada and managed by Parks Canada.
Currently viewing: Happy Camp
Previous campground:
Sheep Cmap

Last updated: October 1, 2018