Canyon City Campground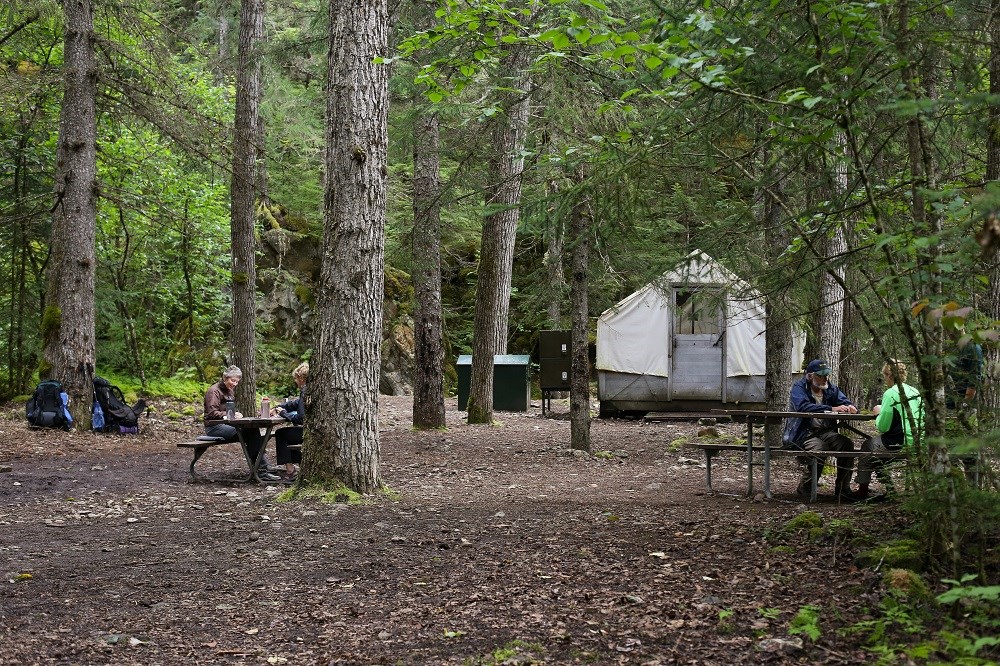 The Canyon City campground provides a nice place to take a break from hiking, with several tables and two warming shelters. The campground is located just half a mile from the historic Canyon City townsite. By hiking the Canyon City Loop Trail hikers can see artifacts leftover from the gold rush days including the large metal tram boiler.

Learn about historic gold rush Canyon City.
Location
Country: United States
Mile marker: 7.7
Kilometer marker: 12.5
Site elevation: 463 ft
Campsites: 16 ground sites
Warming shelter: 1 canvas walled tent, 1 log cabin with wood burning stoves
Food storage: bear boxes
Toilet: 2 composting outhouses
Water source: Taiya River located a short distance from the campground, a small stream runs behind the wall tent
Grey water disposal: pack out all food scraps, dispose of grey water into fast moving water to practice Leave No Trace
Currently viewing: Canyon City

Last updated: July 29, 2021