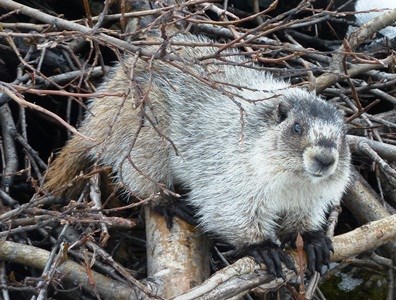 The well-being of your pets and park wildlife is of the utmost importance to us. For the safety of all, pets are allowed in only a few select areas, and may not be left unattended. Your pet must be leashed or physically restrained at all times. Please clean up after your pet and dispose of waste properly.
Pets are allowed:
on the

road to Exit Glacie

r (the Herman Leirer Road).
in the parking lot of the Exit Glacier Nature Center.
Pets are not allowed: