Biking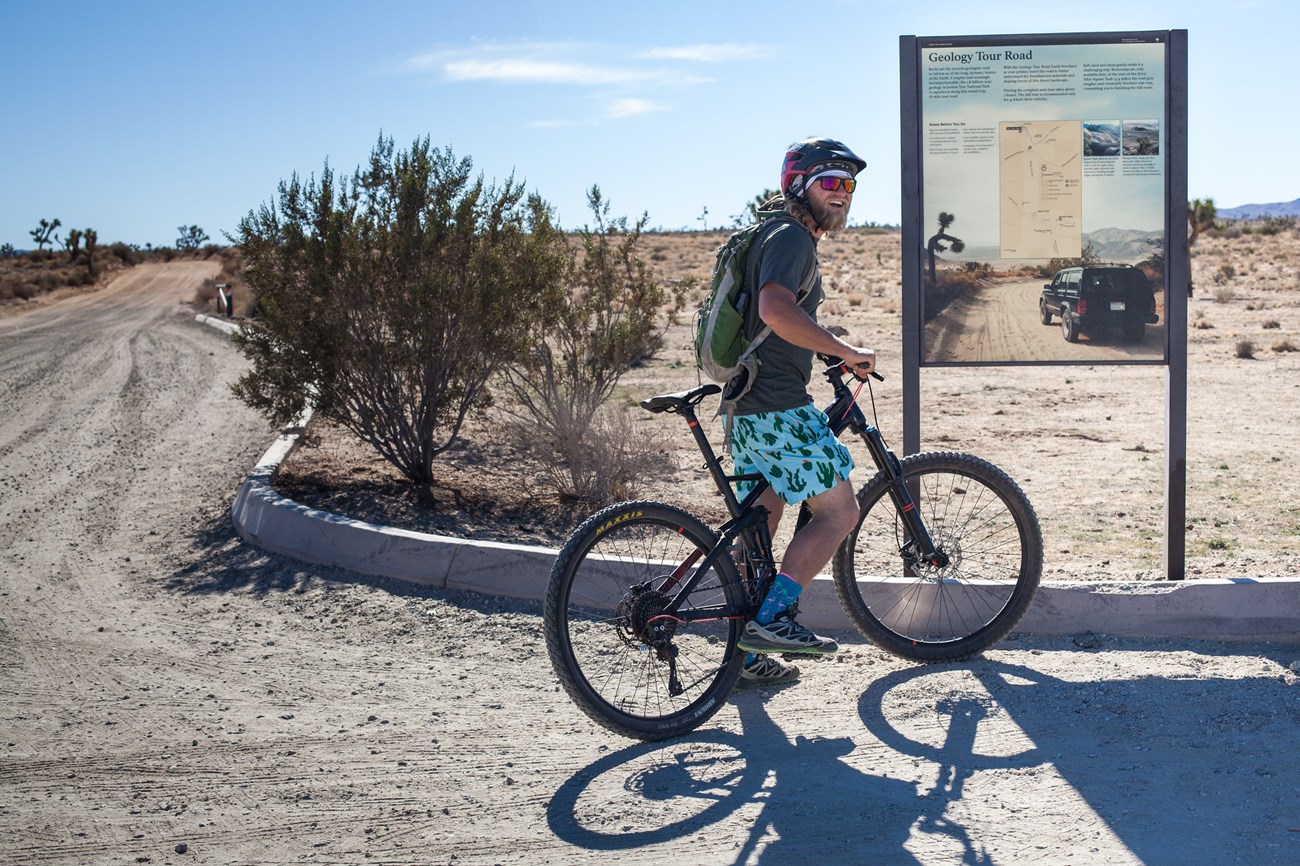 Where to Bike Ride
Bike riding in the park is restricted to roads open to vehicles. There are no bike lanes in the park and most paved roads do not have a shoulder. We recommend only bicycling on the park's
backcountry roads
which offer opportunities to explore many areas and have less traffic than the busy paved roads.
Biking Safety
Carry plenty of water, at least one gallon per person per day—two for extended or uphill trips.
Wear a helmet. If you take a spill your brain will thank you.
Ride with caution and watch for bumps, obstacles, wildlife, and potholes.
Watch for RVs and trucks with extended side-view mirrors.
Wear reflective clothing after dark.
Biking Campsites
Ryan Campground
has 3 sites for bicyclists; campsites 32 A, B, and C. The bicycle campsites are $5 per night and no more than 3 tents and 3 people are permitted per campsite. All sites share one fire pit. Campground rules apply. Ryan Campground is open September through May and closed June through August. Pack in water/food. There is no water at Ryan Campground, so campers will need to get water at the West Entrance station or Oasis Visitor Center. There is no designated bicycle lane throughout the park, so be careful while sharing the road.


Last updated: April 9, 2021