News Release
Update on Fire in the Oasis of Mara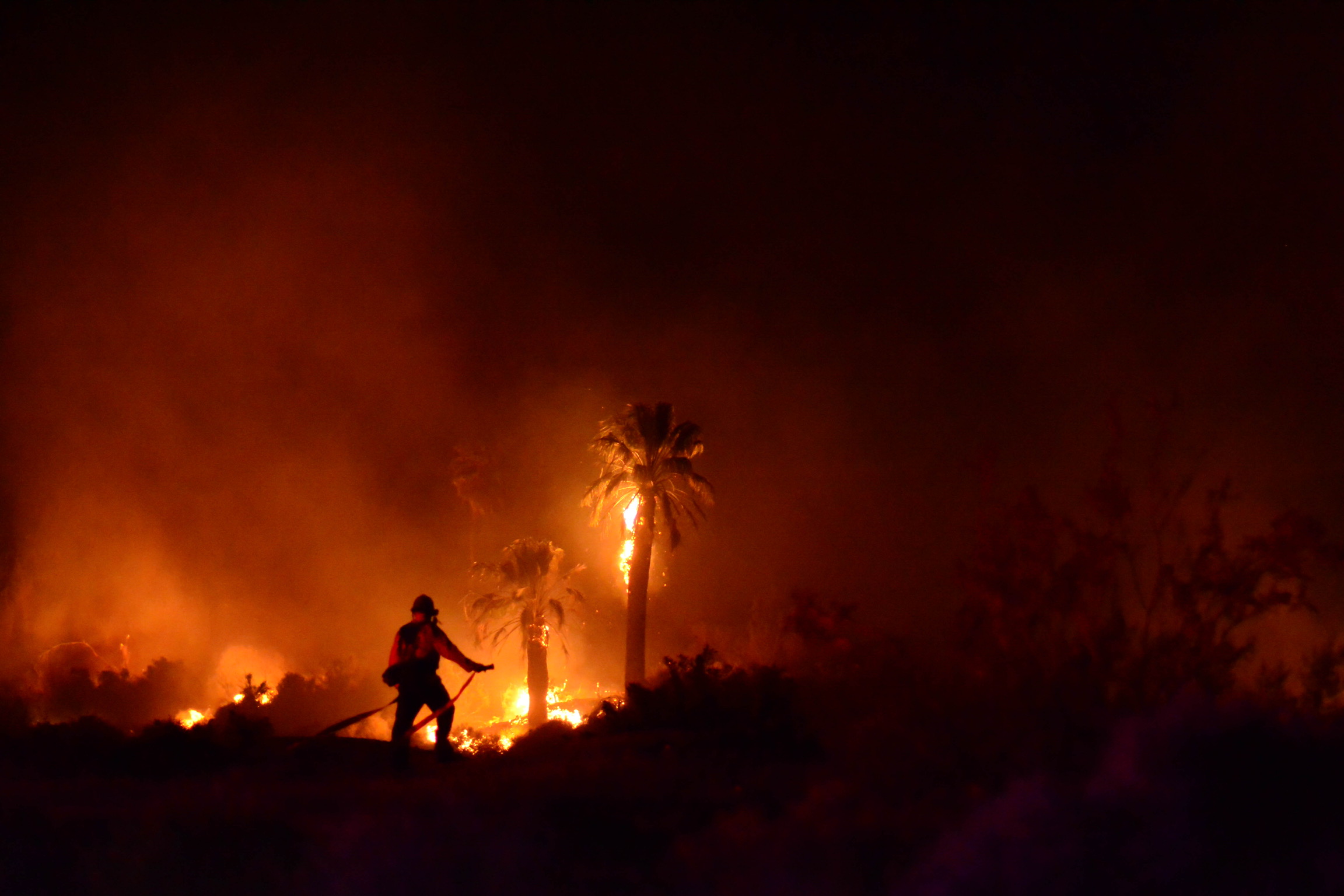 News Release Date:
March 27, 2018
Contact: Jennie Albrinck, 760-367-5520
An approximately two-and-one-half acre fire was reported Monday night at 9:15 p.m. in the Oasis of Mara directly behind the Joshua Tree Oasis Visitor Center and Joshua Tree National Park Headquarters. The fire is being investigated as an arson by the National Park Service, Bureau of Land Management and San Bernardino Fire.
San Bernardino County Fire and National Park Service/Bureau of Land Management Fire staff responded. Also responding were National Park Service rangers and resource professionals, and San Bernardino County Sheriff personnel.
National Park Service staff will be conducting a site damage assessment of the burned area to determine the extent of loss to park resources. A preliminary assessment indicates possible damage to multiple natural resources, including palms and other vegetation, and wildlife, as well as potential impact to archaeological resources. No structures were damaged in the blaze. Mop-up efforts are underway this morning. The Oasis of Mara will be reopened to the public at a later date. 
"The response and investigation represent an outstanding coordinated effort by all agencies involved," said Chief Ranger Karyl Yeston.
Last updated: March 30, 2018