News Release
Joshua Tree National Park Replaces Historic Marker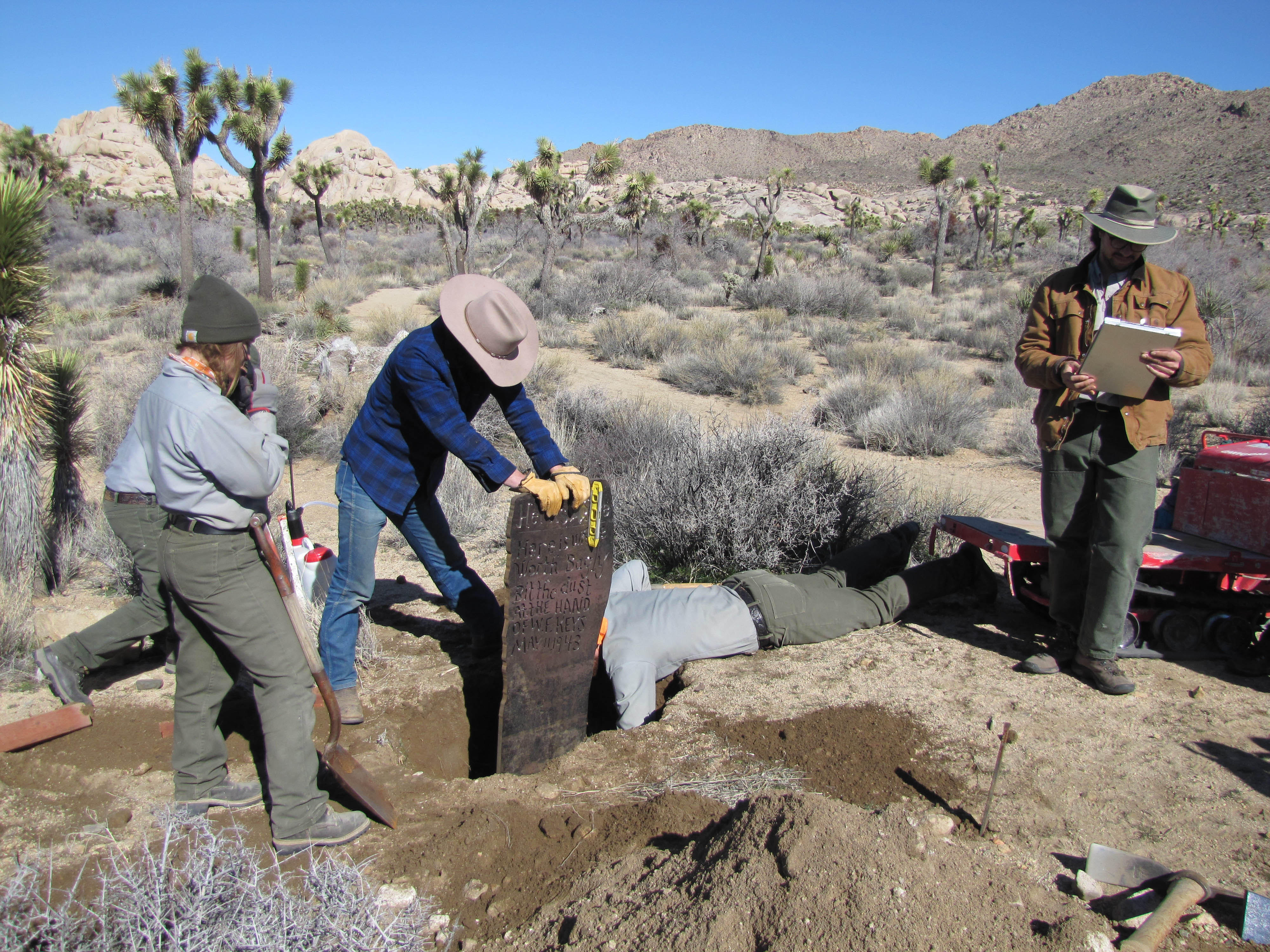 News Release Date:
February 11, 2019
Contact: George Land, 760-367-5507
Park cultural resource staff recently installed a to scale replica of what is known as the Worth Bagley Marker. The original marker was placed on the site of the 1943 shootout between William F. (Bill) Keys and Worth Bagley and stood on the side of the trail leading out to Wall Street Mill. The original stone was vandalized in 2014 and is now in the park's museum for safekeeping.
Using a combination of photographs and detailed measurements, artist, Rebecca Lowry of JTLab was able to recreate a design as close to the same outline and lettering of the original as possible. The project was a collaborative effort which included park staff, JTLab, Vagabond Welding and the descendents of Bill Keys. The marker, which is fabricated from ¾ inch steel, will show visitors the site of one of the truly historical events in the history of the park.
Keys maintained in court that Bagley ambushed him along the road and he returned fire in self defense, killing Bagley. In spite of his testimony, a court found him guilty of manslaughter and Keys was sent to San Quentin State Penitentiary. He was released in 1948 after serving 5 years of a 10 year sentence. Keys returned to the Desert Queen Ranch where he lived out his remaining years and placed the marker on the spot where the gunfight occurred. Bill Keys was granted a full pardon in 1956.
Last updated: February 13, 2019