News Release
Joshua Tree National Park Celebrates New Multi-Partner Visitor Center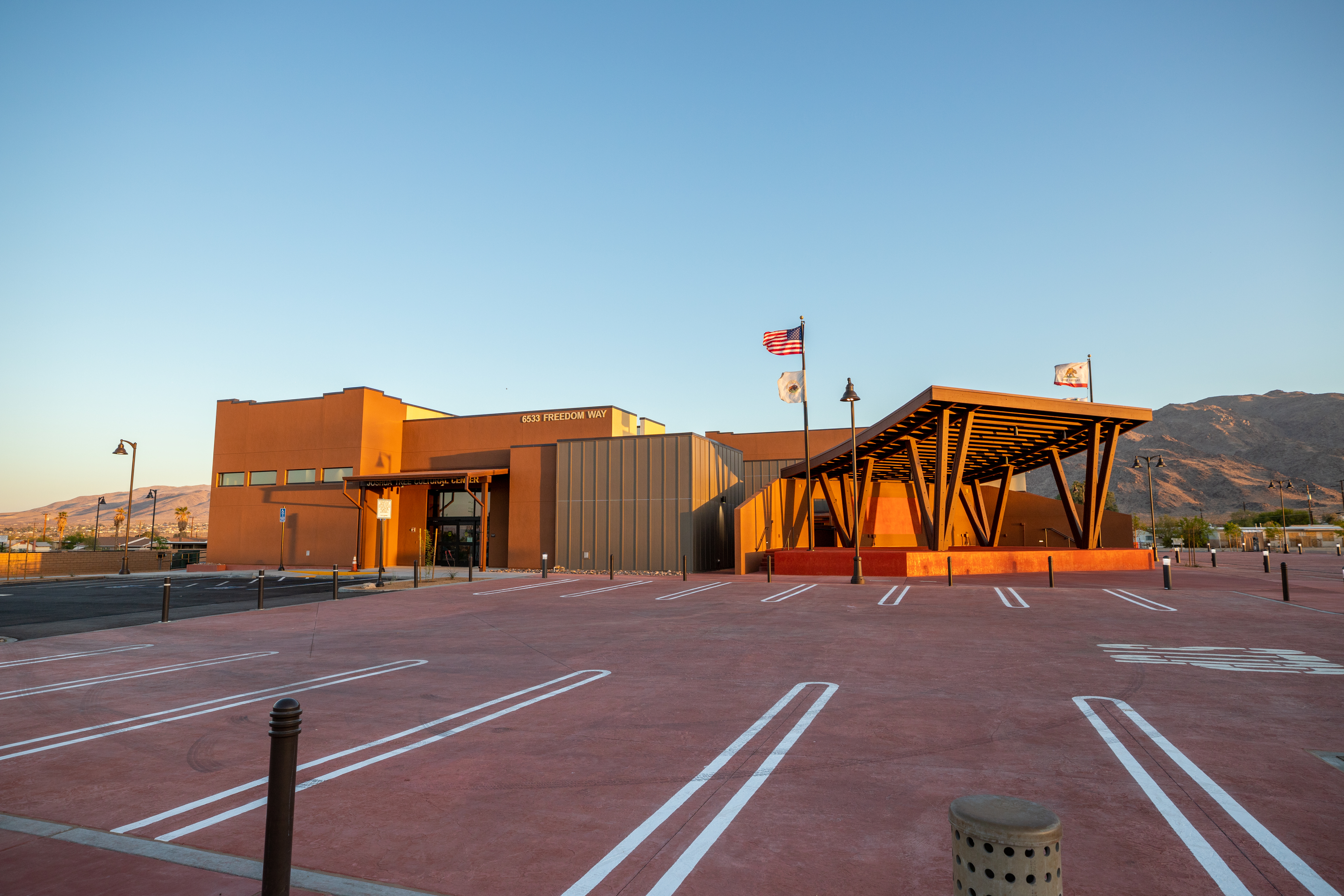 News Release Date:
May 6, 2022
TWENTYNINE PALMS, CA — Joshua Tree National Park (JTNP) managers announce the opening of the newest park visitor center facility and bookstore. Doors will open at 8:30 AM, Saturday, May 7, 2022. In partnership with the City of Twentynine Palms, Joshua Tree National Park's traditionally associated Native American communities, Joshua Tree National Park Association (JTNPA), and the Bureau of Land Management, the Joshua Tree Cultural Center staff invite the public to join them at 10:00 AM for a ribbon cutting, remarks from local dignitaries, and refreshments provided by JTNPA. The new facility is located in the center of the Twentynine Palms business district, at 6533 Freedom Way. Hours of operation each day will be 8:30 AM - 5:00 PM. 
The opening exhibition, Home Maintenance: Keys Ranch, tells the story of the park's role in the preservation of cultural resources. This temporary exhibit was developed by Joshua Tree Art Innovation Lab (JTLab) and weaves the stories of people on the landscape in the present and the recent past. The next set of exhibits, scheduled to be installed in the fall of 2022, are being developed in partnership with the traditionally associated Native American communities. This more permanent exhibition will share the rich heritage of the many peoples who have stewarded this land for millennia. JTNP acknowledges these original stewards, and this exhibit will pay respect to the people, past, present and emerging who have been in this area for generations.  
The Oasis Visitor Center (OVC) in Twentynine Palms closed its doors at 5:00 PM Monday, May 2, 2022 after 60 years of operation. The new facility, Joshua Tree Cultural Center replaces OVC in welcoming visitors and providing park information. Other park visitor facilities are Joshua Tree Visitor Center, Cottonwood Visitor Center, and Blackrock Nature Center and Art Gallery. These are open to welcome the public daily.
Last updated: May 6, 2022