News Release
Clean-up Continues After Heavy Rains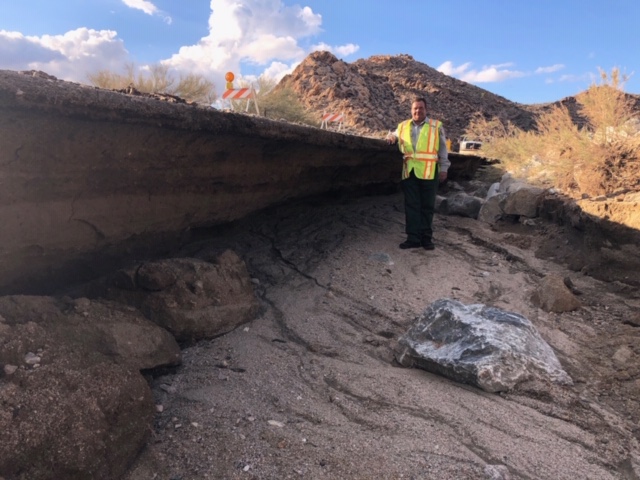 News Release Date:
October 14, 2018 Staff continues clean up of roads and facilities at the park caused by heavy rains Friday night and in the early hours of Saturday morning. Pinto Basin Road is closed and probably will be for the next couple of days. Cottonwood Campground and Visitor Center are closed as well as access in and out of the park through the south entrance. All dirt roads are currently closed throughout the park. While the west entrance remains open, park officials are not recommending going in or out of the west entrance while debris is being cleared in the area. Electrical power is currently off at Black Rock. For current conditions or further information, call 760 367-5522.
The information in this press release is now out of date (October 19, 2018). Please visit our
Current Conditions page
for the up-to-date information.
Last updated: October 19, 2018