John F. Kennedy 95th Birthday Celebration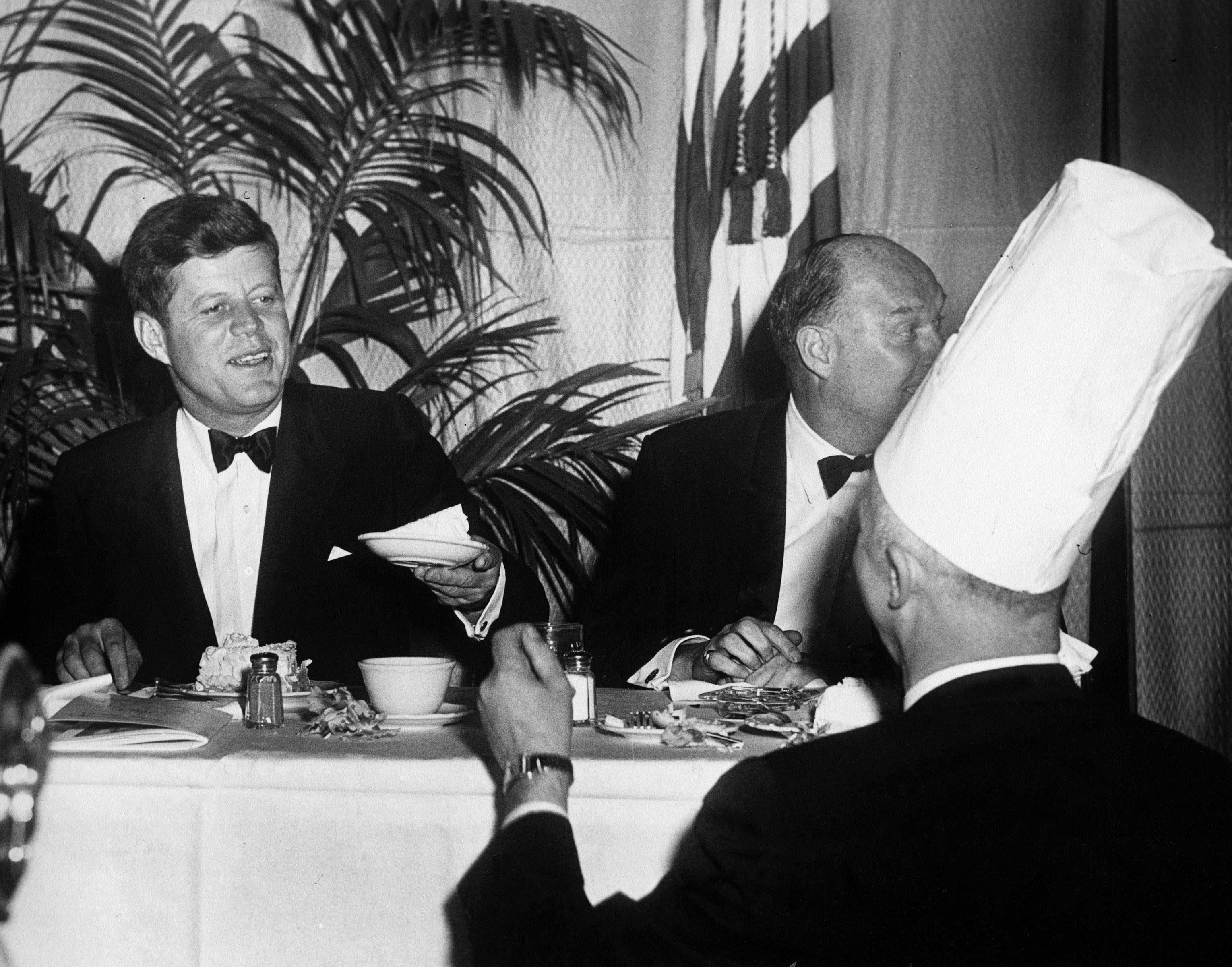 News Release Date:
May 7, 2012
Contact: Sara Patton, 617-566-7937
The John Fitzgerald Kennedy National Historic Site will host a variety of events to honor Kennedy's 95th birthday.
May 24 serves as the culmination for the education program, "What John F Kennedy Means to Me." For the past few months, Brookline Devotion School third graders have been researching and thinking hard about the nation's 35th president, born in their hometown. Following an exploration of the birthplace and neighborhood, as well as the John F Kennedy Presidential Library and Museum, these students have written essays and poems reflecting on Kennedy. During this special ceremony, a variety of speakers will recognize their efforts, as well as offering awards to the winning essays. Join us outside the home for the 10am ceremony and special look at John F. Kennedy's legacy. Click here for information and photographs from past programs.
During the weekend of May 26-27, visitors are invited to join rangers for a variety of programs, including house tours, backyard talks and walks. Talks and tours will be held throughout the day. Rangers will host one neighborhood walk each day at 3pm. And of course, there will be cake!
On May 29, North Hill will present a program entitled, "The Kennedy Brothers Speak" in honor of John Fitzgerald Kenney's 95th birthday. The program will examine three pivotal speeches: John F. Kennedy's speech at American University, Robert Kennedy's remarks on the assassination of Martin Luther King Jr., and Ted Kennedy's speech at the Democratic National Convention of 1980. Following the program at the Coolidge Corner Theater, we will be open from 1:00 PM to 5:00PM. For more information on the program or to register for this free program, please visit the North Hill website by clicking here.
Last updated: April 7, 2015