Contact Us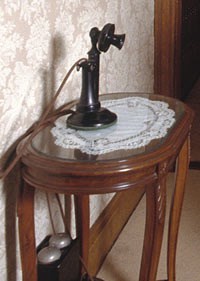 Write to:
John Fitzgerald Kennedy National Historic Site
83 Beals Street
Brookline, Massachusetts 02446
Phone:
(617) 566-7937
Fax

:
(617) 730-9884
Email:
Click here to email us.
Open Season:
From May 18, 2019 through October 30, 2019, the site is open Wednesday through Sunday 9:30AM-5:00PM. Guided tours are offered on the hour and half hour starting at 10:00 a.m. and the last departs at 3:30 p.m. Tours are free-of-charge and last approximately a half an hour. Should you prefer a self-guided option, please visit during one of our Open Houses from 12:00-1:00 and 4:00-5:00. Self-guided tours are not available, when guided tours are in progress. Tours are mostly offered first-come-first served. For groups of five or more, please call or email us to make a reservation. For a list of current blackout dates, please visit the "Alerts" section on our homepage.
The site will be closed from November 2019 through 2020 for Visitor Center renovations. The newly renovated Visitor Center will offer greater accessibility and make more efficient use of the space. Offsite programs, as they become available, will be listed on our website.





Last updated: July 21, 2020