Alerts & Conditions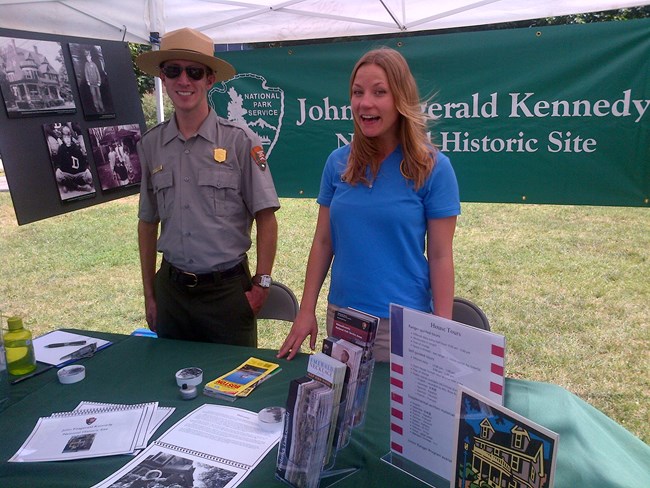 Offsite Opportunties:
Outdoor visitor services are provided on Fridays and Saturdays from 9:30 a.m. to 4:30 p.m. at nearby
Frederick Law Olmsted NHS
(99 Warren Street, Brookline, MA.) through November 27, 2021.
Need directions?
Learn about John Fitzgerald Kennedy National Historic Site and the Kennedy family's thirteen years in Brookline, by viewing photos and exhibits, participating in ranger talks, and interacting with park staff at the beautiful grounds of Frederick Law Olmsted NHS.
Park brochures, Junior Ranger booklets, and NPS cancellation stamps will be available for both sites.
Park staff offer:
~Landscape Tours every hour between 10:00 a.m.-3:00 p.m.
~Specialty Talks at 10:30 a.m., 12:30 p.m., and 2:30 p.m.
~Design Office Tours at 9:30, 11:30 and 1:30. (Tours are limited to 5 visitors per tour)
~Open House from 3:30-4:30 p.m. (Dependent on staff availability)
Programs are free and offered first-come-first-served. As most programs are outdoors, please dress accordingly.
Severe weather, extreme heat, or changing pandemic guidance, may result in the cancellation of certain activities. Please check the "alerts" section of our webpage before your visit.
Additional questions?
Email
or call us at (617) 299-2176.
We look forward to your visit!
Last updated: October 13, 2021