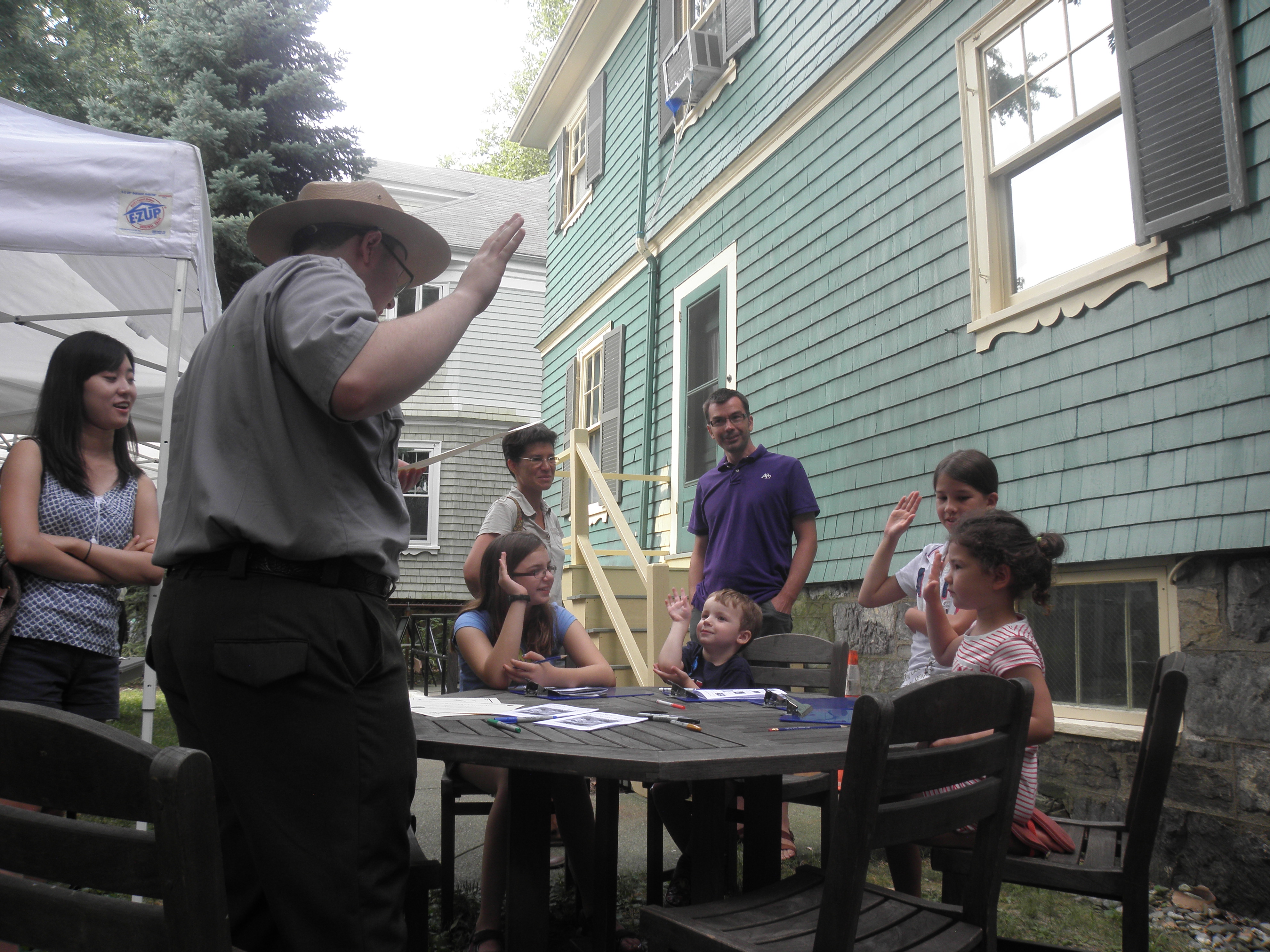 News Release Date:
March 29, 2013
Contact: Sara Patton, 617-566-7937
Brookline, MA - Looking for something fun, free, and fantastic to do with family and friends?Why not become a Junior Ranger?! John Fitzgerald Kennedy National Historic Site and Frederick Law Olmsted National Historic Site in Brookline and Longfellow House-Washington Headquarters National Historic Site in Cambridge will host National Junior Ranger Day activities on April 20, 2013. National Junior Ranger Day is a celebration across the nation that encourages families to come and explore America's treasures right in their backyards. Aspiring Junior Rangers may complete a series of puzzles and questions as they tour John F. Kennedy's birthplace, create artwork using the Olmsted NHS landscape as a subject, or explore the rooms of 105 Brattle Street, home of America's poet, Henry Wadsworth Longfellow that also served as George Washington's Headquarters during the Revolutionary War. Although each site will offer activities unique to their story, there will also be an activity linking all three sites together as a part of America's 401 National Park Service units. Tied to upcoming Arbor Day on April 26, this special activity will allow the more ambitious visitors to complete a "tree hunt" in the areas within and around all three sites.
All three sites will be open for this special event from 10:00am-4:00pm on Saturday, April 20.
Successful Junior Rangers will take the official Junior Ranger pledge and receive a badge and other surprises.This fun, free event is open to kids ages 5-12 and the young at heart. For more information on this event, please click here or call 617-566-7937.