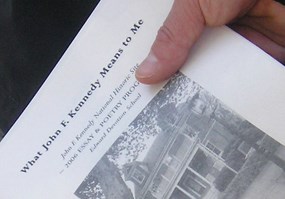 There are many ways to support John Fitzgerald Kennedy National Historic Site and to help preserve it for future generations.
Eastern National Bookstore
Purchase something from the Eastern National sales area of the visitor center. Eastern National is a cooperating association that offers books and other educational items relating to the interpretive themes of John Fitzgerald Kennedy NHS. A percentage of the proceeds from all sales are donated to the park's interpretive program.