Stewards of the Future
Stewards of the Future Projects
2022 Season: Applications are now open!
As Stewards of the Future, we are the bridge between the National Park Service and the youth community. We develop teen-relevant experiences that preserve the cultural and historical message of our National Parks. In addition, we strive to create an engaging summer experience that promotes personal intellectual growth and professional team development.
-Mission Statement, Stewards of the Future, 2014
Position Description:

Stewards of the Future offers a paid opportunity for youth ages 15-18 to work on a team of stewards with Park Rangers at Frederick Law Olmsted National Historic Site, John Fitzgerald Kennedy National Historic Site, and Longfellow House- Washington's Headquarters National Historic Site.

Stewards will be assigned to work at one of the three sites above. During this program, Stewards will work together and independently to research, develop, and lead talks for visitors. The program is expected to be in-person, if health and safety protocols allow. In 2022, Stewards will focus on key site figures and their connection to democratic spaces. Stewards will consider how these views influenced concurrent or future thinkers and decisions.

Standard Position Description
Each Steward's time will be split between working in Visitor Services at their assigned site and doing project development and professional development at Frederick Law Olmsted National Historic Site. Responsibilities will include staffing the visitor center, assisting on special park events and co-leading project development that engages youth visitors to the park. Over the course of the summer, Stewards will develop personal and digital communication skills, as well as be exposed to networking opportunities and an array of new experiences.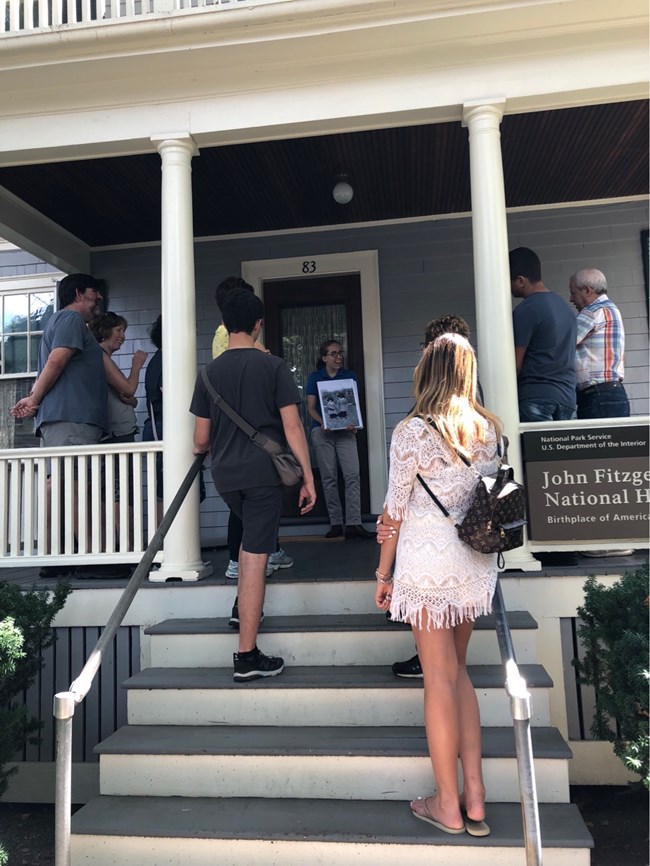 Duties & Responsibilities:
Create a team project to engage youth at National Park Sites by producing a concept, developing a program, marketing it, and delivering it to the public!

Interact professionally with diverse National Park Service visitors in person and on the phone

Support current programming such as family days, open houses, and public outreach

Staff visitor center, which includes managing a cash register and maintaining sales area

Provide basic site information

Operate digital equipment, including cameras, tablets, and computers

Support social media efforts

Other duties as assigned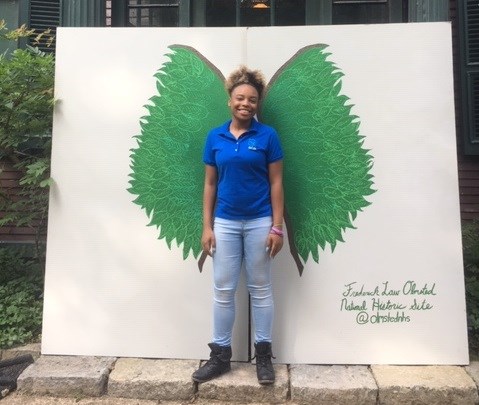 Important Dates & Details:
The 2022 Application is now available. Apply here.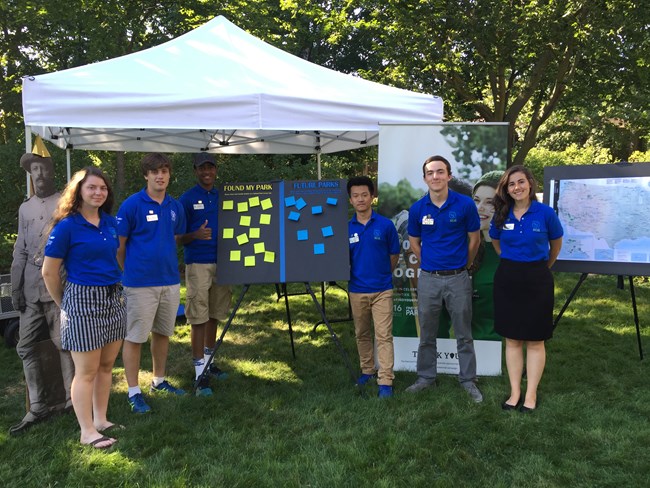 Summer Schedule:
The Stewards' schedule for 2022 will be Thursday through Sunday, 9:00AM – 4:00 PM, from June 30 through August 21. The schedule is subject to change and dependent on public health conditions.
Site Locations:
Frederick Law Olmsted National Historic Site:
99 Warren St., Brookline, MA 02445
John Fitzgerald Kennedy National Historic Site:
83 Beals St., Brookline, MA 02446
Longfellow House- Washington's Headquarters National Historic Site:
105 Brattle St., Cambridge, MA 02138
Learn about Stewards of the Future- what do they do, who are they, what is this program all about?

Duration:

2 minutes, 13 seconds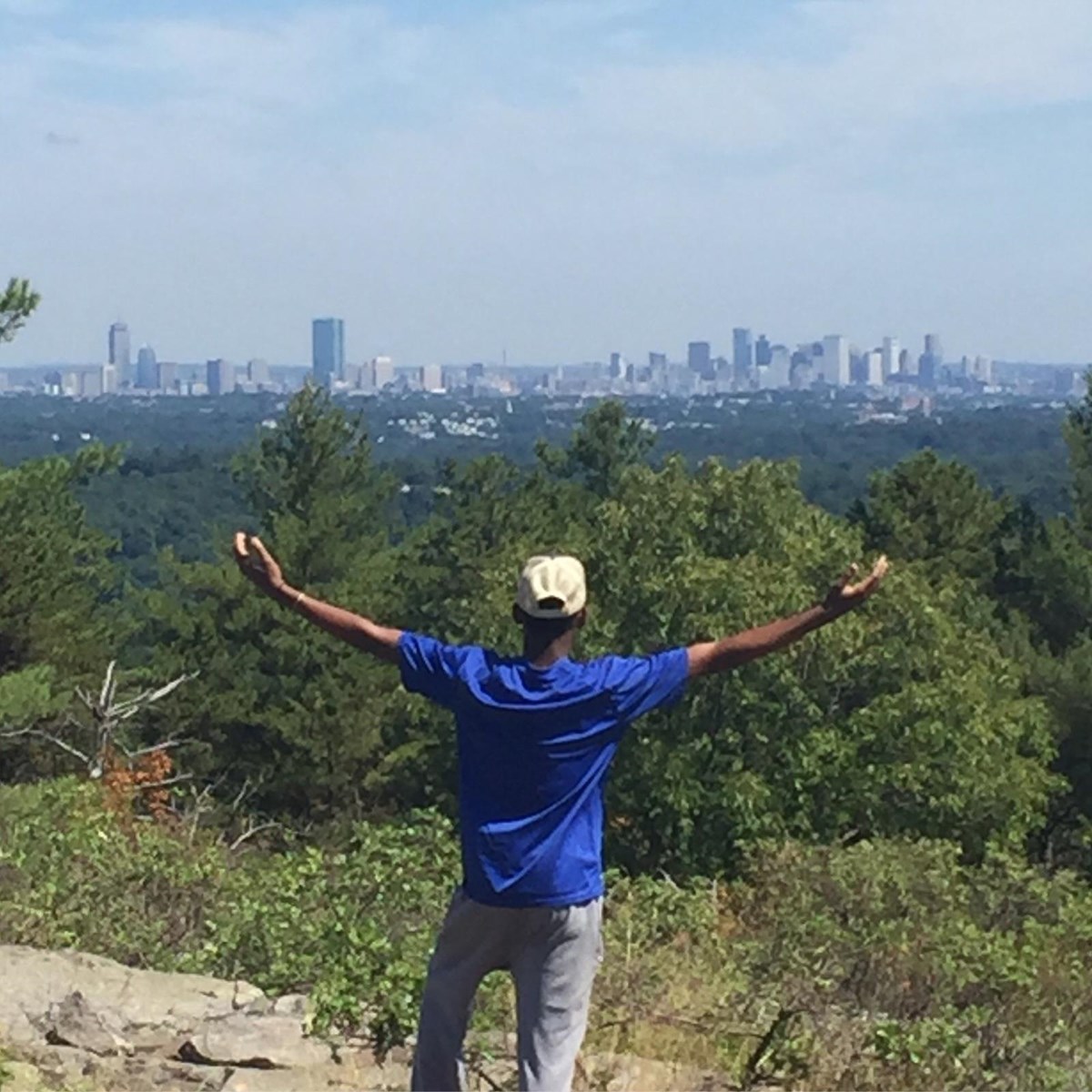 Last updated: February 25, 2022