Upcoming Events and Programs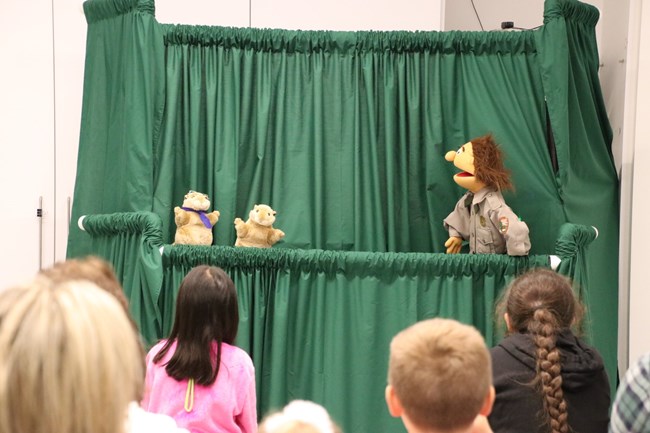 Regularly Scheduled Events
Note: all programs are subject to cancellation due to weather or staffing.
Ranger-led outdoor walking tours. Daily at 10:15. Meet outside on our entrance plaza.
Explore Gateway Arch National Park's trails with a ranger-led walking tour of the grounds. Exercise your body and your mind as you hear stories of St. Louis' history. Participants should meet the ranger near the Arch Visitor Center entrance. (In case of inclement weather, the meeting place will be in the Arch Visitor Center lobby.)
Ranger-led indoor museum tours. Daily at 11:15, 2:15, and 3:15. Meet at the entrance to the museum (inside the visitor center).
Learn about the Arch's construction, St. Louis' role in the westward expansion of the U.S., our city's fascinating French origins, or many other topics on a ranger-guided tour of the Museum at the Gateway Arch. Explore six exhibit galleries that focus on over 200 years of shared history. Check the magnet board at the entrance to the museum for each day's topics.
Puppet Shows. Saturdays and Sundays at 2:15. Meet in the Education Classroom, located on the lower level of the Gateway Arch Visitor Center.
Park rangers use puppets to engage with and educate kids and adults alike on the various themes of Gateway Arch National Park. This is a fun and silly child-friendly program.
Touch tables. Daily at 4:30, and sometimes more often as staffing alows. At various locations throughout the museum.
Touch Tables are displays that allow visitors to tangibly connect with the park's living history collections in a safe and positive environment. Learn about the early fur trade, pioneer toys, sabots (a French wooden shoe), or many other topics.

Trails & Rails.
Our Trails & Rails volunteer guides share the heritage of our region with passengers aboard Amtrak trains. In 2023, we are offering guides on two routes: St. Louis, MO to Springfield, IL, and St. Louis to Jefferson City, MO. Volunteer guides ride daily on both routes through Labor Day (September 4), then Friday-Saturday-Sunday in September and October. This program is part of Amtrak's national Trails & Rails program. Please contact Trails & Rails coordinator Elaine Brasher (elaine_brasher@nps.gov) to inquire whether a Trails & Rails guide is going to be on your train. You may also contact Elaine to register for training and orientation to become a Trails & Rails guide yourself.
Wellness challenge. Year round, self-guided throughout the park.
The NPS Wellness Challenge promotes the unique ways in which our national park sites promote healthy lifestyles, highlighting specific activities that further physical, learning and mental wellness. At Gateway Arch National Park, participants can earn Wellness Challenge badges by taking the Tram Ride to the Top, walking up the Arch Grand Staircase, or becoming a Junior Ranger, among many other activities. To get started, visit the Information Desk in the Arch Visitor Center or check out our NPS Wellness Challenge website.
Write Out 2023 Gateway Arch National Park, October 8 - 22
Whether you're a seasoned writer or just starting your writing journey, Write Out 2023 is a fantastic platform to hone your skills, engage with others who share your passion, and embark on new literary adventures. This year's Write Out theme is Poetry, Prose, and Parks. Be sure to share your work using #writeout #gatewayarch or email Ranger Matt at MatthewEasley@nps.gov
See video for more information
.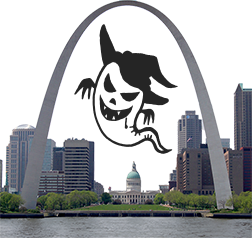 Frights and Heights, Saturday October 14, 6:30 p.m. -10:00 p.m.
Family-friendly Halloween party at the Gateway Arch, featuring Ghost Stories, Puppet Shows, Freaky Fudge and much much more.
Registration is required and space is limited. Don't forget to wear your costume.
Learn more about the event and register!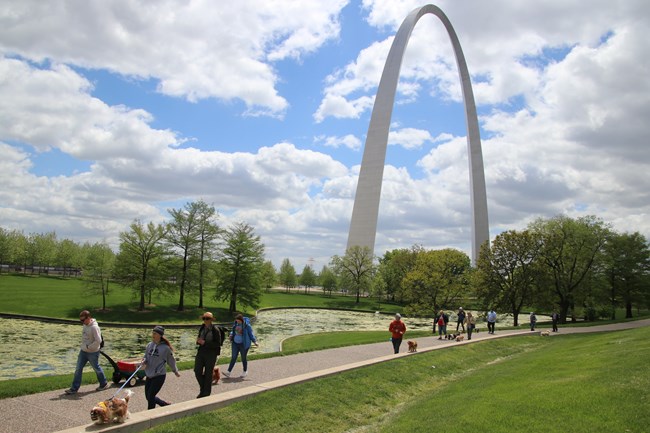 B.A.R.K. Ranger Pet Howloween Costume Parade. Sunday, October 15, 1:00 p.m. Meet by the entrance plaza.
Dress your furry friends in their finest for a stroll around the arch grounds. Prizes will be awarded for best costumes. Bring your cameras!
Gateway to the Stars: Ghosts of the Arch Grounds. Friday, October 27. 6:30pm. Meet outside on our Entrance Plaza.
The traditional favorite returns as a Park Ranger discusses the fortunes and misfortunes of people such as Thomas Targee and Kenneth Swyers as well as tragedies such as the cholera epidemic of 1849 and the great St. Louis Fire.
---
Keep checking this page for more information about future events
Last updated: September 25, 2023