Alerts & Conditions
Safety
Due to security measures at the Gateway Arch, all visitors must pass through a security checkpoint. No weapons — including pepper spray and fixed blade knives — are allowed. If you have pre-purchased your tram ticket, please arrive at least 30 minutes before your tram time to ensure you have enough time to make it through security before boarding the tram.
Current conditions:
Gateway Arch National Park is ready for our busy summer season! Between Memorial Day weekend and Labor Day weekend, we are open every day from 9am - 8pm. The last tram ride to the top goes up one hour before closing. It's highly recommended that visitors buy tickets in advance online at gatewayarch.com.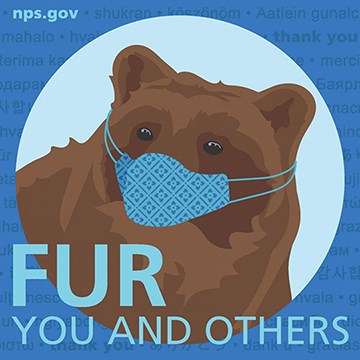 Currently St. Louis City, Missouri, community level is Low.
The National Park Service works closely with the NPS Office of Public Health to use the latest science to guide our decision making around the COVID-19 pandemic.  The CDC has offered guidance to help prevent the spread of COVID-19. We will continue to monitor all park functions to ensure that visitors adhere to CDC guidance for mitigating risks associated with the transmission of COVID-19 and take any additional steps necessary to protect public health. Find more information about the National Park Service's response and operations at www.nps.gov/coronavirus.

When St. Louis City's COVID Community Level is "high" according to the CDC, masks are required inside of federal buildings at Gateway Arch National Park, regardless of vaccination status, for employees, partners, concessionnaires, and visitors entering federal buildings. When the mask mandate is in effect, we will have paper surgical masks available for staff and the public. When St. Louis City's COVID community level is medium or low, masks will still be available but will not be required.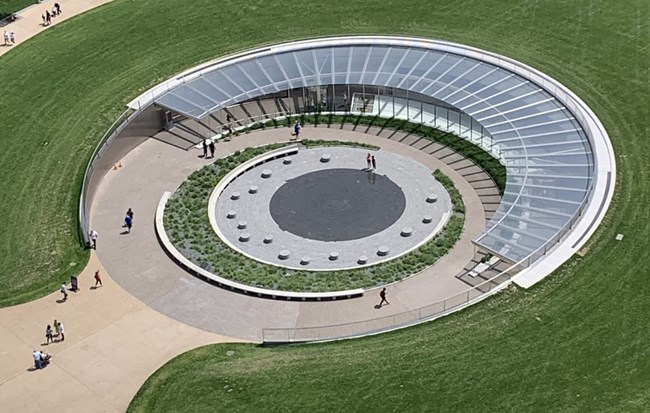 Please Note: Visitors now enter the Arch through the west entrance, which faces Fourth Street and the Old Courthouse. The Gateway Arch legs are now exit only.

Last updated: May 30, 2023