Artist-in-Residence Program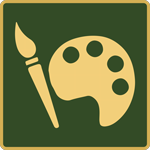 They came, they created, they inspired.
National parks have been the source of inspiration for well-known artists, such as Thomas Moran, Albert Bierdstadt, and Frank Dudley, who have visually depicted the cultural and natural treasures of our great American heritage. These beautiful works are cherished by park visitors and for future generations. Indiana Dunes National Park invites you to become a part of this legacy in our two week Artist-in-Residence Program.

The Artist-in-Residence program at Indiana Dunes offers professional artists the opportunity to live in the park for two weeks to create art that helps generate appreciation and support for the national park. In exchange, the artist provides a public engagement and donates a piece of art created during their stay.

Artist Caroline Goldsmith sums her time spent here.
"Residency work is very different to commission work or good paintings done in studio or Plein Air etc. With residencies comes a freedom to challenge and explore more because of less distractions and coveted time. The walls we experience in everyday life are gone. A reflection of where you are at in every way is reflected right back at you. So you have an artist in shifted focus."

PLEASE NOTE: Due to COVID19 the 2020 program was cancelled. We honored the artists that were selected and carried them into our 2021 residency. All spots are full. The next call for artist submissions will be posted here this fall for 2022.
Past Artists-in-Residence
Click here to view the gallery of past Artists' donated works.
| | |
| --- | --- |
| 2019 | Beth-Ann Wilson, Carolyn Damstra, Curt Stanfield, Ron Henderson |
| 2018 | Caroline Goldsmith, Heather Heckel, Michael Janosky, Patricia Cummins, Teri Rosario, Wendy Fetters |
| 2017 | Andrew Deiser, Anna Cox, Anne-Karine Bley, Mary Ann Trzyna, Simonne Roy |
| 2016 | Gillian Harris, Kristina Knowski, Susan Dorsey, Susan Ellison, Susan Klabak |
| 2015 | James Johnson, Paula Kovarik, Kathy Levine, Valerie Mann, Orion Holen, Gene Snyder |
| 2014 | Gail Franke, Michael Gard, Joan Richmond |
| 2013 | Douglas David, Steven Walker, Sam Rosenthal, Kim Clanton |
| 2012 | Sherri Thomas, Dan McGrath |
| 2011 | Jeanie Mcleish, Mark Burkett, Susan Hanshaw, Nancie King Mertz |
| 2010 | George Desort, Victor Pytko, Rachel Lin Weaver |
| 2009 | Larry Jensen, Michelle Michael |
| 2008 | Nancy Klaud |
| 2007 | Sharon Hammer Baker, Jerry Dennis |
| 2006 | Mare Dianora, Kirsten Brat, Tom Virgin, Edward Powell |
| 2005 | Mary Reusch, Linda Hoard |
| 2004 | Helen Stannard, Joel Knapp |
| 2003 | Greg Blair |
| 2002 | Marikay Witlock, Kim Elliott |
| 2001 | Jerry Power, Emily Damstra |
| 2000 | Peter Taylor |
| 1999 | Donna Allgier-Lambert, Joel Cronar |
| 1998 | Marianne Well, Carole Boller |
| 1997 | Diane Canfield-Bywaters, Rick Stevens |
| 1996 | Meliane Parke |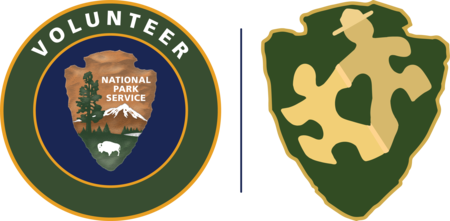 Artist-in-Residence Virtual Tour
Last updated: September 25, 2021