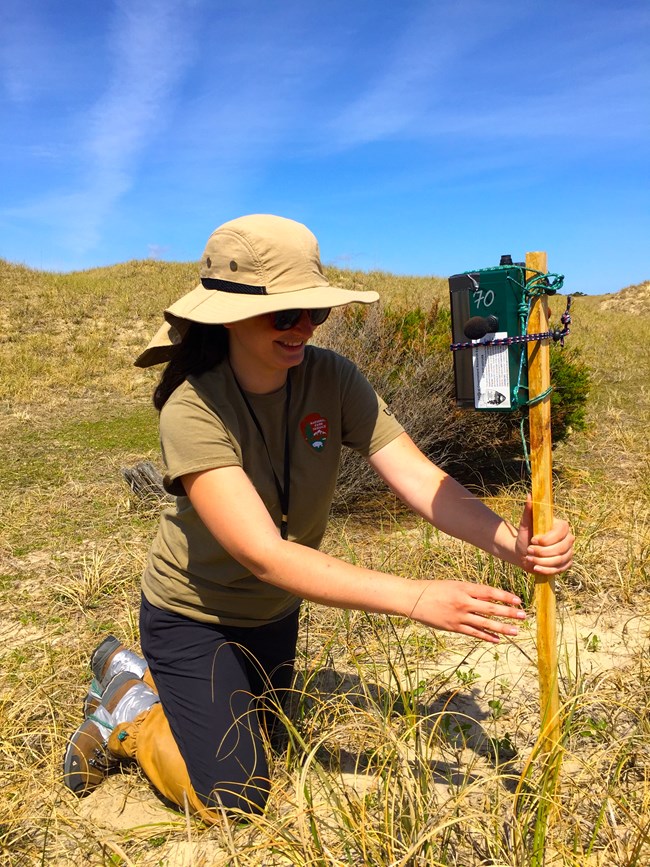 Vital signs
are a collection of physical, biological, and chemical elements that are selected to represent the overall ecological health of a park's ecosystems or the effects of stressors to those ecosystems. Monitoring these vital signs can provide information about changes or trends in the park's natural resources.
The Southeast Coast Network currently conducts monitoring for seven primary protocols and two secondary protocols. The protocols for
estuarine water-quality monitoring
,
salt marsh elevation monitoring
,
vocal anuran community monitoring
, and
landbird community monitoring
have been approved and are published. Protocol documents for shoreline change monitoring and wadeable stream monitoring have completed internal review and are expected to be published in 2018. The protocol for vegetation community monitoring is currently in review. The secondary protocols for non-wadeable stream monitoring and shallow groundwater monitoring at Cumberland Island National Seashore are in development.
Click here for more information on the national monitoring program
,
here for more information on vital signs
, and here for
information on how we manage our monitoring data
.