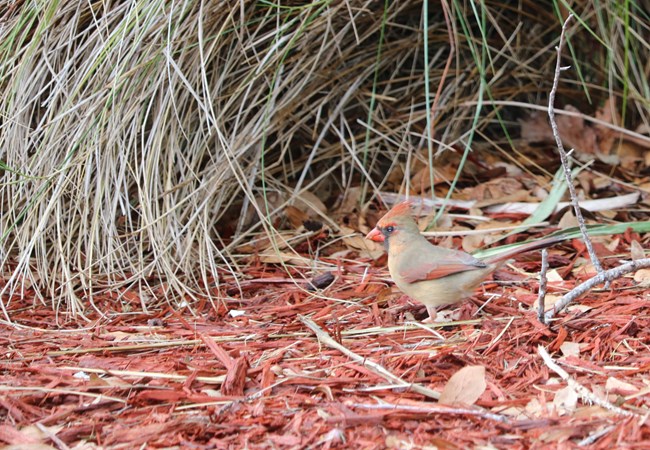 Background
There are many species of landbirds in the Southeast, and they play an important role in park ecosystems. They are both predator and prey in several levels of the food web, and some species help keep rodent populations in check. Birds are even beneficial for local economies because they attract tourists and birdwatchers. Additionally, because birds are sensitive to habitat change, studying them helps us track habitat conditions.

Automatic recording devices (ARDs) are used to record bird calls and determine the number and type of birds in an area during certain periods and seasons. Knowing the types of birds in an area and how many of each species are present can help researchers calculate the species diversity, distribution, and abundance. This information can be related to overall habitat condition within a park.
Monitoring Objectives
The objective of landbird community monitoring is to determine trends in species diversity, distribution, and presence in Southeast Coast Network park units.