Estuarine Water Quality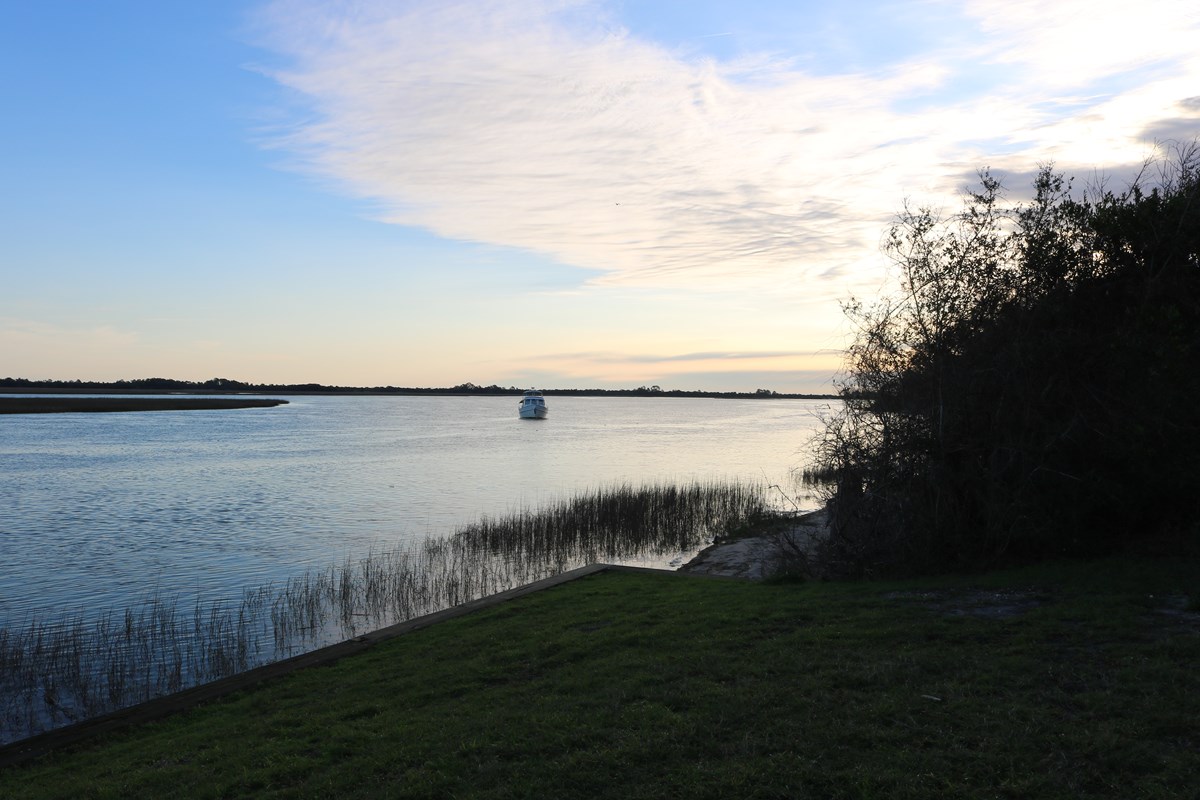 Background
Estuaries are where seawater and freshwater meet and mix. They provide habitat for a variety of fish and wildlife, and they provide areas for many recreational activities. Estuaries are fragile and sensitive ecosystems that are easily affected by changes in land and development. Water-quality declines could endanger aquatic life in estuarine areas. Recreational activities such as fishing and bird watching also depend on the water quality, and poor water quality can have an economic effect to surrounding areas due to decreased tourism.

Because of the delicate balance of fresh and saltwater mixing, estuaries are susceptible to habitat destruction from humans. They can be damaged or destroyed from land development, draining, or even chemicals and toxins washing into the habitat. It is important for ecological reasons to protect this fragile habitat. Because water resources are important to park management, the Southeast Coast Network chose to monitor estuarine water quality.
Monitoring Objectives
Estuarine water quality is monitored using two monitoring methods. This gives a more complete picture of water quality across both time and space. Fixed-station monitoring is conducted at seven national park units. Data loggers are deployed and collect data on salinity, specific conductance, turbidity (cloudiness of the water), dissolved oxygen, temperature, pH, and depth. Data are collected every 15 to 30 minutes, which shows changes in water quality across time at one location. Nutrient data (nitrogen and phosphorus) are collected once a month.

Coastal assessments are conducted every five years. Sediment data are collected every ten years. In coastal assessments, about 30 random locations across a park unit are sampled in a short period of time. This method compares water-quality conditions across the park in one time frame, and can reveal problem areas that do not show up in the fixed-station data collection.

By collecting water-quality data using these methods, the network can provide park managers information necessary to manage water resources in parks.

For more information on the scientific methods used for estuarine water-quality monitoring, please see the Protocol for Monitoring Estuarine Water and Sediment Quality in Selected Southeast Coast Network Parks (Gregory et al. 2013).

For more information about water-quality monitoring in Southeast Coast Network parks, please contact Eric Starkey.
Coastal Water-Quality Assessment Reports
Fixed-station Continuous Data Reports
Last updated: May 1, 2018