Vital Signs Monitoring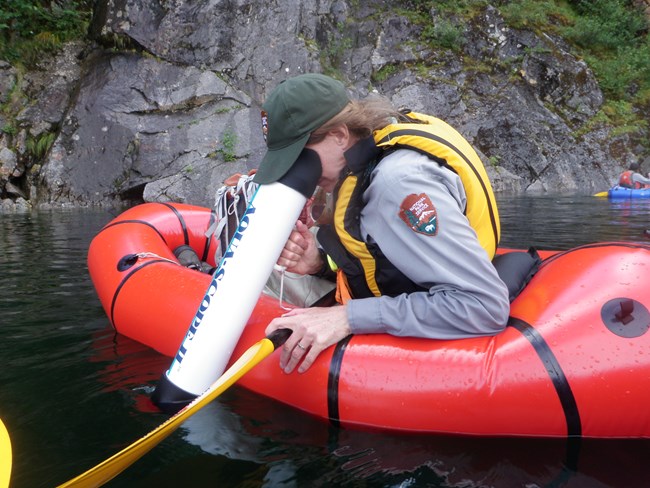 Taking the Pulse of the National Parks
"Vital signs" are elements and processes in park ecosystems that help indicate the overall health or condition of park resources. Just as people monitor their vital signs such as blood pressure and pulse, the parks monitor selected vital signs to help them understand the condition and trends of park natural resources.
The 32 I&M networks have established vital signs monitoring in over 280 parks. They monitor physical resources and processes (such as air, water, climate, fire, erosion), biological attributes (such as species and biological communities), and ecological processes (such as disturbance and productivity).
Vital signs data allow us to better understand natural processes and the results of management actions, and help guide parks in the successful protection and use of park resources.
Examples of vital signs monitored in parks
| Vital Sign | Examples of Measurements |
| --- | --- |
| Weather and climate | Temperature, precipitation, wind speed, ice on/off dates |
| Water chemistry | pH, temperature, dissolved oxygen, conductivity |
| Invasive/exotic plants | Early detection, presence/absence, total area |
| Birds | Species, distribution, abundance |
| Vegetation | Plant community diversity, relative species/guild abundance, structure/age class, incidence of disease |
| Aquatic macroinvertebrates | Species composition and abundance |
| Fire and fuel dynamics | Fire frequency, size, severity, total area |
| Soil function and dynamics | Soil nutrients, biological soil crust communities, soil aggregate stability |
| Insect pests | Insect-related mortality, distribution and extent of standing dead or diseased trees, early detection |
| Coastal features and processes | Rate of shoreline change, sea surface elevations, subsidence |
| Water toxics | Organic and inorganic toxics, heavy metal |
See a summary of the
most common vital signs
and the number of parks in which they're monitored .
Ecological Monitoring Framework
The NPS Ecological Monitoring Framework is a systems-based, hierarchical organizational structure for vital signs, which helps parks, networks, programs, and other agencies coordinate their work. The framework has three levels, from the general to the more specific.
Vital signs selected by networks for monitoring are assigned to a Level 3 category that most closely pertains to that vital sign. For example, the vital sign "Shoreline Change" is assigned to the Level 3 category of "Coastal/oceanographic features and processes. " This is within the Level 2 category of "Geomorphology" and the higher Level 1 category of "Geology and Soils." The common framework provides a level of consistency among the many different vital signs, and a broader perspective of monitoring efforts.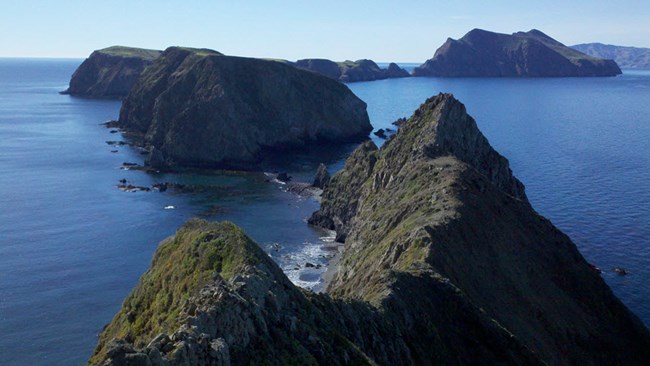 Goals for Vital Signs Monitoring
Determine the status and trends, in selected indicators, of the condition of park ecosystems to allow managers to make better-informed decisions and to work more effectively with other agencies and individuals for the benefit of park resources.
Provide early warning of abnormal conditions of selected resources to help develop effective mitigation measures and reduce costs of management.
Provide data to better understand the dynamic nature and condition of park ecosystems and to provide reference points for comparisons with other, altered environments.
Provide data to meet certain legal and Congressional mandates related to natural resource protection and visitor enjoyment.
Provide a means of measuring progress towards performance goals.
More than 1,000 scientists, resource specialists, park managers, and data managers have actively contributed to the design and implementation of this long-term program. This collaborative effort has resulted in strong links between scientific information and management needs, and is helping to "put science into the hands of park managers and planners" in the National Park Service.
Data Management
Data and Information management is at the core of the Inventory and Monitoring Program. I&M's approach to data management is comprehensive, disciplined, and long-term. Detailed protocols and standard operating procedures govern data collection, quality assessment/quality assurance, database procedures, and reporting. Learn more about
how I&M manages its science data.
More Information
Last updated: December 14, 2021