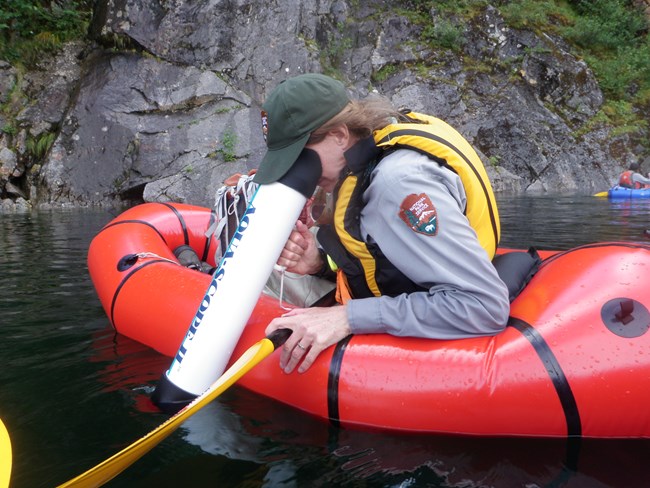 Taking the Pulse of the National Parks
"Vital signs" are elements and processes in park ecosystems that help indicate the overall health or condition of park resources. Just as people monitor their vital signs such as blood pressure and pulse, the parks monitor selected vital signs to help them understand the condition and trends of park natural resources.
The 32 I&M networks have established vital signs monitoring in over 280 parks. They monitor physical resources and processes (such as air, water, climate, fire, erosion), biological attributes (such as species and biological communities), and ecological processes (such as disturbance and productivity).
Vital signs data allow us to better understand natural processes and the results of management actions, and help guide parks in the successful protection and use of park resources.
Examples of vital signs monitored in parks
| Vital Sign | Examples of Measurements |
| --- | --- |
| Weather and climate | Temperature, precipitation, wind speed, ice on/off dates |
| Water chemistry | pH, temperature, dissolved oxygen, conductivity |
| Invasive/exotic plants | Early detection, presence/absence, total area |
| Birds | Species, distribution, abundance |
| Vegetation | Plant community diversity, relative species/guild abundance, structure/age class, incidence of disease |
| Aquatic macroinvertebrates | Species composition and abundance |
| Fire and fuel dynamics | Fire frequency, size, severity, total area |
| Soil function and dynamics | Soil nutrients, biological soil crust communities, soil aggregate stability |
| Insect pests | Insect-related mortality, distribution and extent of standing dead or diseased trees, early detection |
| Coastal features and processes | Rate of shoreline change, sea surface elevations, subsidence |
| Water toxics | Organic and inorganic toxics, heavy metal |
See a summary of the
most common vital signs
and the number of parks in which they're monitored .