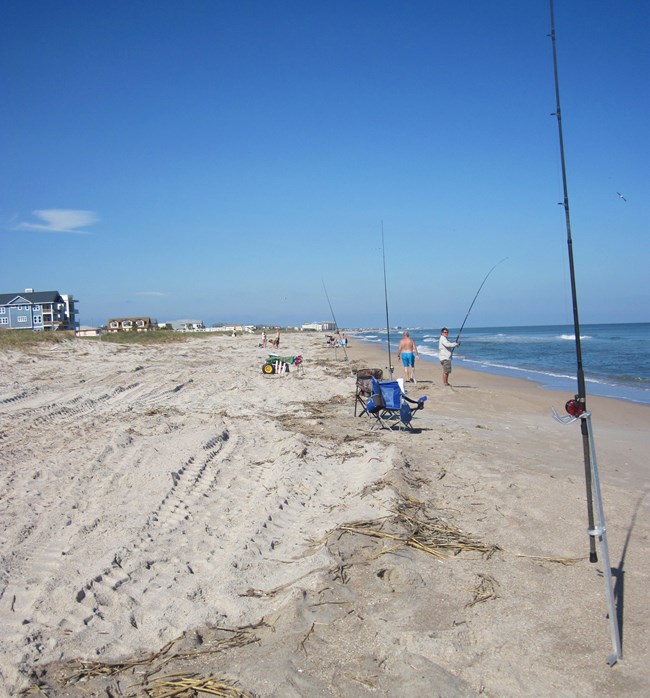 Background
Shoreline change refers to the loss or gain of land area, or change to the landscape on the marine edge. It is an important indicator of environmental threats at coastal park beach areas. It is a problem because as shorelines change, natural habitats are altered, and may destroy cultural resources, facilities, and other infrastructure. Identifying changes in shorelines early, as well as having an understanding of normal shoreline behavior, are extremely important in recognizing ecological problems in coastal parks. Monitoring shoreline change over an extended period of time will result in a better understanding of its effects.

The network will monitor shoreline change by determining changes in shoreline position across years, as well the type of shoreline change. Staff will also identify areas of highly dynamic shorelines, and areas of accretion and erosion. Global Positioning System (GPS) and Geographic Information System (GIS) equipment is used to measure changes in shoreline positions.
Monitoring Objectives
Measure the position of ocean- and sound-side shorelines
Identify coastal erosion hotspots in ocean- and sound-side shorelines within network park units
For more information on shoreline change monitoring, contact Lisa Baron.