Natural Resources Monitoring at Golden Spike National Historical Park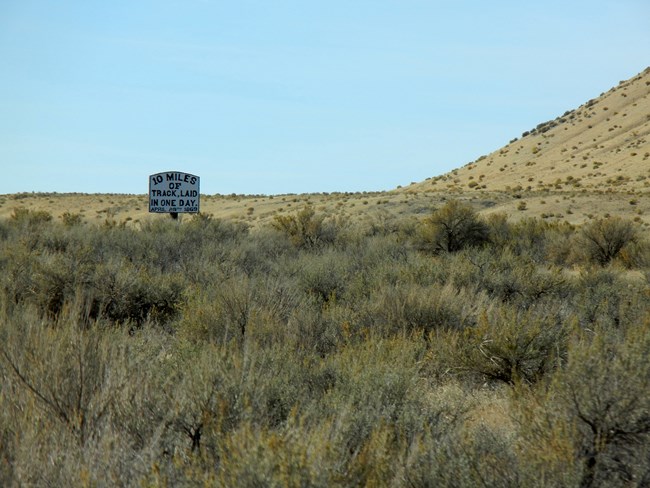 The Northern Colorado Plateau Network monitors climate, invasive exotic plants, land surface phenology, landscape dynamics, and water quality at Golden Spike National Historical Park. The results of that monitoring provide park managers with scientific information for decisionmaking.
Golden Spike National Historical Park was nominally designated in 1957, but it wasn't until July 30, 1965, that Congress set aside the lands necessary to establish "a national historic site commemorating the completion of the first transcontinental railroad across the United States." The site is best known for protecting and preserving Promontory Summit, where the final spike was driven to complete the nation's first transcontinental railroad on May 10, 1869, and for interpreting the importance of the transcontinental railroad for today's visitors.
Elevations range from 1,329 meters (4,360 feet) to 1,609 meters (5,280 feet). Annual precipitation averages 203–305 millimeters (8–12 inches), mostly as snow. Temperatures range from highs of 20°F in winter to an occasional 104°F in summer. Basin big sagebrush and rubber rabbitbrush are the most common shrub communities. Most of the park's herbaceous plant communities occur where fire has removed the big sagebrush canopy. Riparian vegetation is limited to a very short reach of Blue Creek that crosses the extreme eastern end of the park.
Exotic plant species invasion and ensuring compatible management of natural and cultural resources are the site's main resource management concerns.
Last updated: October 31, 2020