Things To Know Before You Come
Top Things to Know
There are no opportunities to soak in the thermal springs outdoors.
Soaking in the springs is only permitted in two of the bathhouses, the Buckstaff and the Quapaw. Please contact them for more information.
Reservations are required at Gulpha Gorge Campground.
Reservations must be made in advance for all 40 sites at Gulpha Gorge through Recreation.gov. All sites have full RV hook-ups and are $34 per night. Reservations can be made up to six months in advance.
We are an urban Park.
Nestled in the heart of downtown Hot Springs, the National Park is surrounded by shops, diners, roads, and other attractions. There is a network of hiking trails and beautiful mountain overlooks for those looking to escape the feeling of city life that is also a part of the Park.
There is no entrance fee.
Everybody is welcome to walk through and enjoy the park as often as they please.
There is free parking in town.
While there is metered street parking throughout downtown, there is a free parking garage located at 128 Exchange Street.
There is a cell phone tour on bathhouse row.
With several stops all along the Row, you can learn about the Park's history any time of day.
Pets are welcome!
Pets are allowed throughout the park and on all trails, just not in federal buildings. Please keep your pet on a leash and pick up after them.
It is hot and humid in the summer.
Stay hydrated, bring plenty of water, wear a hat, use a parasol, and stay cool.
The City of Hot Springs has fun events all year long.
From moonlit bike rides to bathtub races to art walks and everything in-between, there's always something fun happening in town. Be sure to check out the City's Upcoming Events page for more information.
Arkansas is the "Natural State", enjoy it beyond our Park!
With seven other NPS units and fifty-two state parks, you'll find plenty to do throughout the state. Visit the Arkansas State Parks website and the Arkansas NPS website to learn more.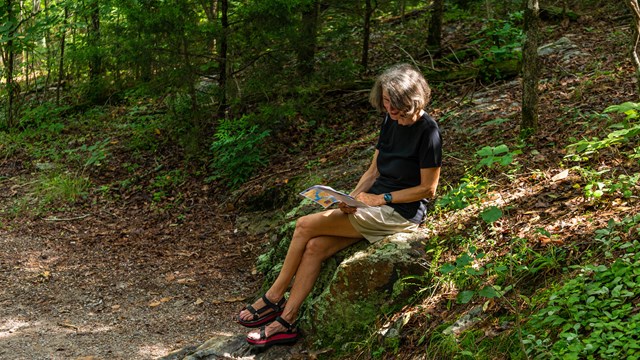 Current Conditions
Learn about any park closures, alerts, or safety measures in place.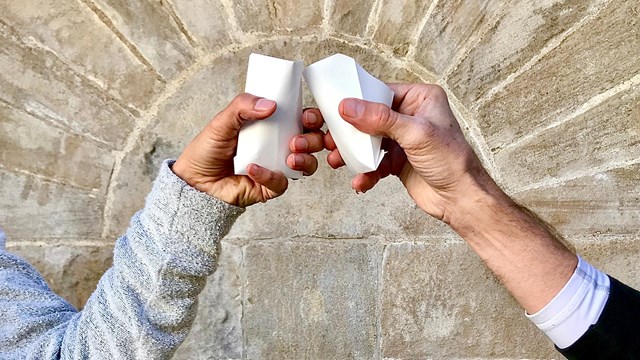 Permits & Reservations
Need a permit for a special event? Or a research permit? Learn more here.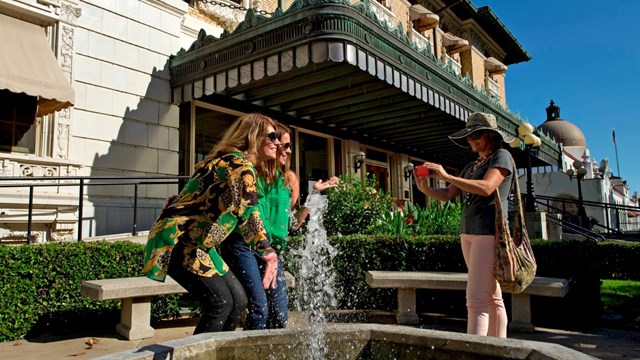 Laws & Policies
Know the laws and policies before coming to the Park.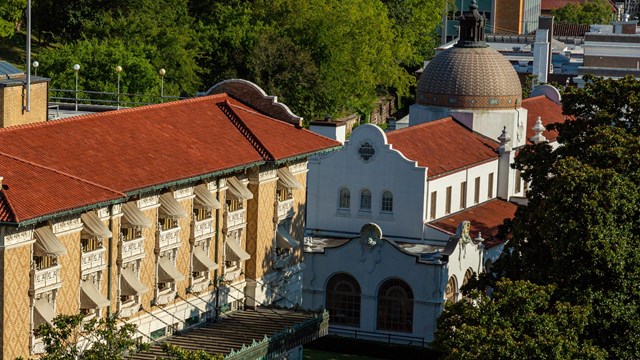 Things To Do
Explore, Learn, and Relax! Learn all about the things to do in our Park.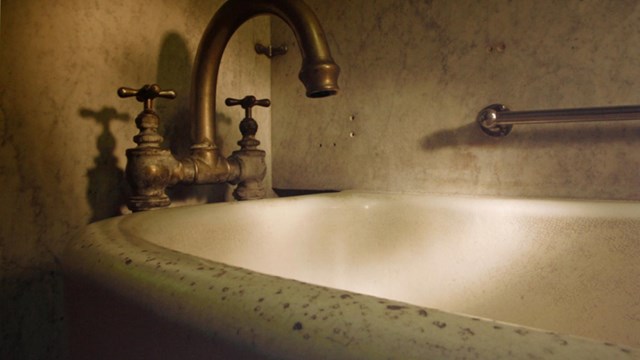 Soak in the Springs
Fully submerge yourself in the thermal water and let your worries melt away.


Last updated: August 20, 2022