Artist-In-Residence Program Information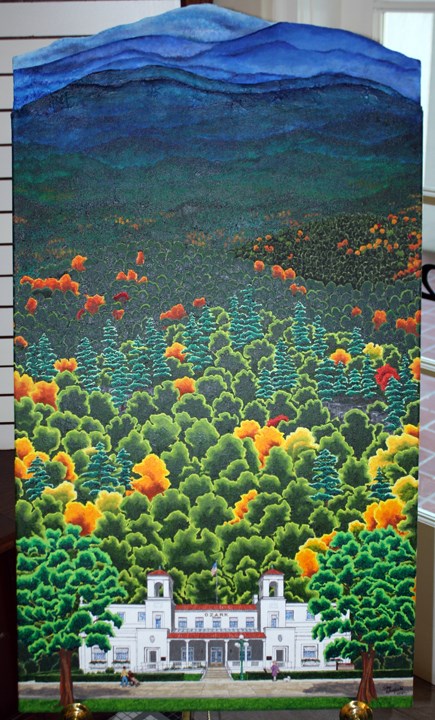 Artist-in-Residence Program Details
What is required of the Artist during the residency:
Explore Hot Springs National Park's historical and natural aspects through your work.
Present one public program.
Donate one piece of artwork to the park's collection (within one year from end of residency.)
Now seeking applicants for 2022!
We are looking for artists to complete a residency program between May - October. The application period is from
March 15 - April 15, 2022.
Application Requirements:
Statement of Purpose - Please explain what you hope to accomplish during your residency, how you plan to use park themes in your work, and what you hope to contribute as a program and donation. Please also include your vision of sharing your art with the public in at least one public program. (No more than one page)
List of desired dates - please be specific.
List of exhibitions and/or teaching experiences.
Samples of artwork (no originals) - Please send print or digital copies of up to 6 images.
Contact information for 3 professional references
Please submit your application by email or hard copy:
Email: hosp_volunteers@nps.gov
Hard copy:
ATTN: Artist-in-Residence Program
c/o Volunteer Coordinator
101 Reserve Street
Hot Springs, AR 71901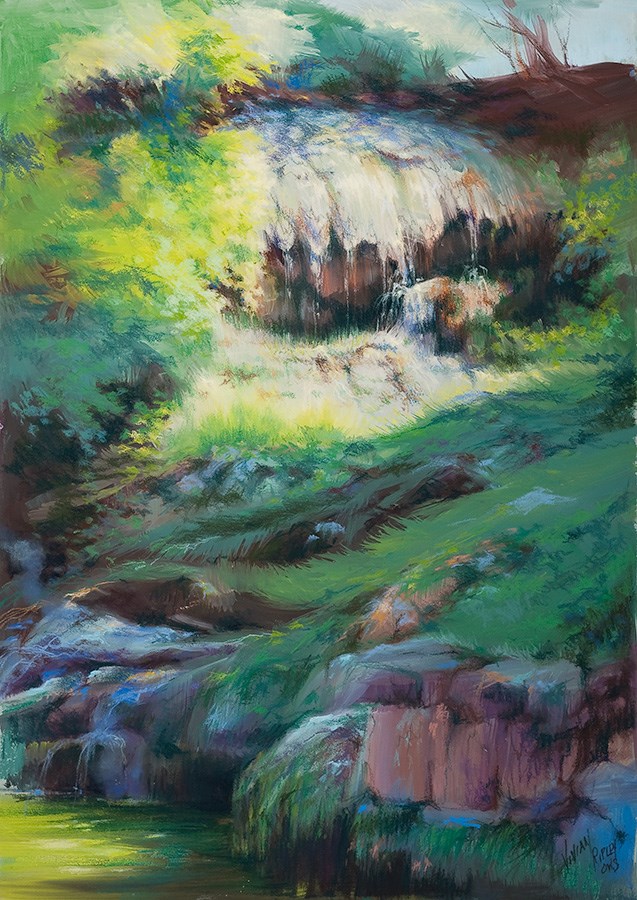 Further Information:
This is a non-paid, volunteer position. Residency periods are about 2 weeks long and take place during the months of March through October. Please list date preferences for your residency as part of your application. Housing will NOT be provided; artists are responsible for providing their own housing for the duration of their time with Hot Springs National Park.

Willingness to share your inspiration with others is a central tenet of the Artist-in-Residence Program. Resident artists are asked to present one public program during their residency. These presentations should be based on the artist's work, experiences, and interests, and may include workshops, discussions, demonstrations, etc. All programs should be developed in consultation with park staff, and should be appropriate for general park audiences.

Painters, potters, sculptors, and other artists, when appropriate, will be encouraged to work daily in view of park visitors.

The artist is requested to donate an original work which embodies Hot Springs National Park's unique history and ideals for the future. Any donated artwork must be received within one year of the residency. All expenses for materials and for delivery of the artwork to the park is the responsibility of the artist.

Artists will permit park staff to photograph artwork created and programs given during the residency. The artist will sign a photo release to the National Park Service for use of images of the artwork from the residency, and images of activities associated with the residency. Donated artwork and/or associated images will not be used for commercial purposes but may be used for education or interpretation by the National Park Service or Eastern National, the park's cooperating association.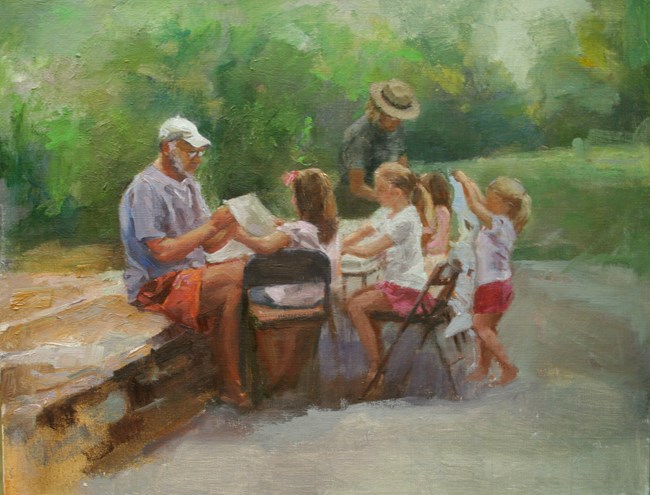 Art in the Parks:
Artists throughout history have evoked emotions, captured moments, and shown us the world through a myriad of mediums. They convey big ideas through a unique lens and allow us to not only soak in beauty but gain a new perspective.

Artists have been intimately tied to national parks since the 19th century, when painters such as Thomas Moran documented the unbelievable landscapes of the American West. These artists played a crucial role in stimulating the establishment, visitation, and appreciation of these national parks. Today, artists still find inspiration in national parks and continue to help us make meaningful connections to our nation's special places.
Last updated: March 3, 2022