Margaretta Sophia Ridgely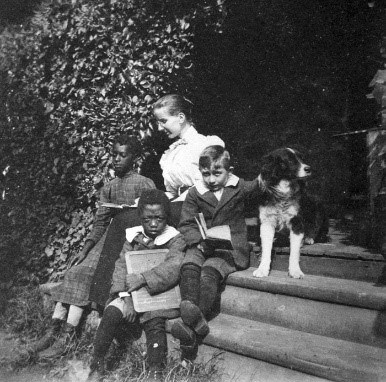 Youngest sister of Captain John Ridgely, Margaretta Sophia "Margie" Ridgely (1869-1949), was not interested in the typical social life of a young woman of prominent family. She preferred to concern herself with the welfare and education of children—both white and black—of the estate's farm workers. Margie lived quietly at Hampton until the death of her mother Margaretta in 1904. Then, at the age of 35, she trained as a nurse and went to Liberia as an Episcopal missionary.There she founded—and largely funded from her personal resources—a school for girls, the House of Bethany, where she taught for the next 28 years and from which she often sponsored promising students for further education in nursing or teaching in the United States.

In 1927, the Liberian government honored her service by naming her a Knight Official of the Humane Order of African Redemption. Upon her retirement, she returned to Baltimore to live with her sisters, Eliza Ridgely III and Julia Ridgely Yeaton. In later years, Margie often received visits from her former students at the sisters' Baltimore rowhouse, as well as one from the Episcopal Bishop of Liberia and his traveling companion, a native African chief, in September 1924, whom she brought to dine at Hampton.
Last updated: June 20, 2020