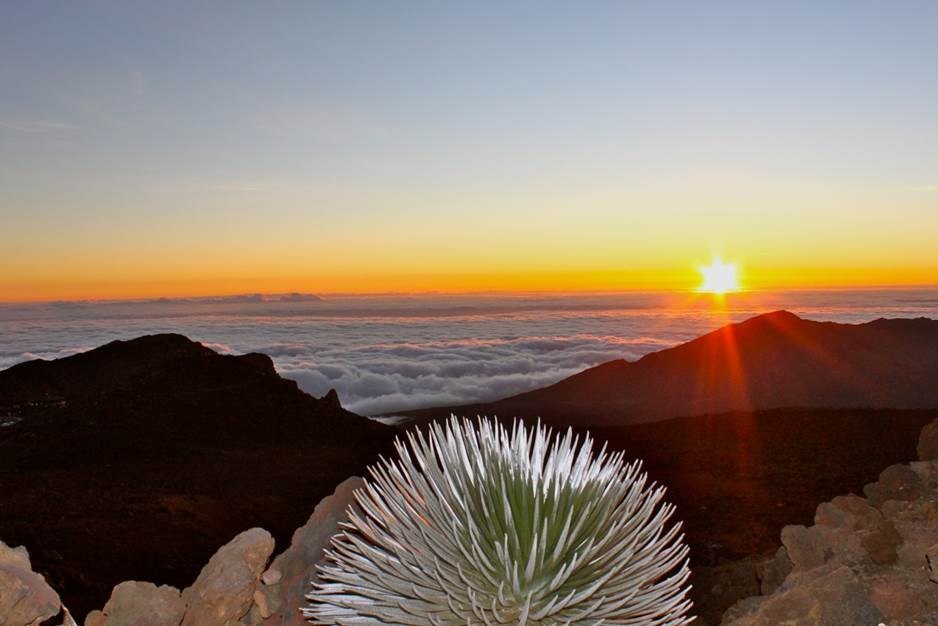 Haleakalā Sunrise Reservations
Beginning on February 1, 2017, visitors in personal or rental vehicles wishing to view sunrise at Haleakalā National Park will need to make sunrise viewing reservations ahead of time at
recreation.gov
. Online reservations are now available up to 60 days in advance of your visit. The cost is $1.50 per car. Another 40 tickets will also be available for reservation two days in advance at 4:00 PM HST.
Please note:
The reservation fee is not part of the entrance fee
.
Entrance fees
will be collected upon entry to the park. Visitors with national park passes, please have your pass and ID ready to present at the gate for entry.
Reservations are only for sunrise
and can only be used on the day that was reserved.
Weather is constantly changing at the summit of Haleakalā and we can't predict whether a sunrise is going to be clear or cloudy.
There will be no refunds or exchanging reservations for a different day.
For more information about sunrise reservations, please
click here
. To learn about current road-based companies that offer sunrise tours, please
click here
.