Driving Information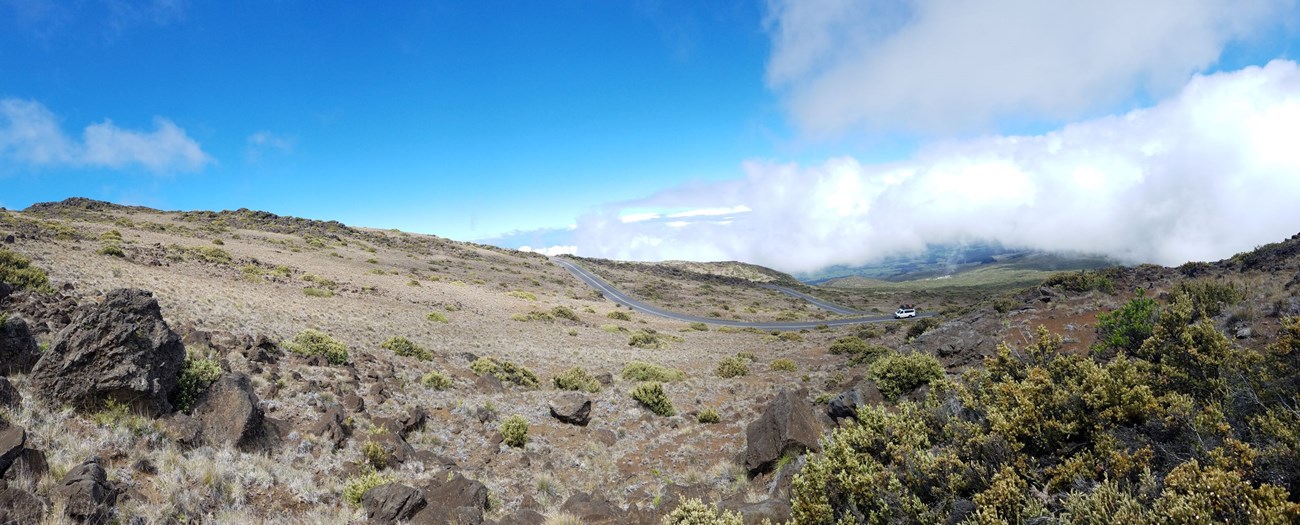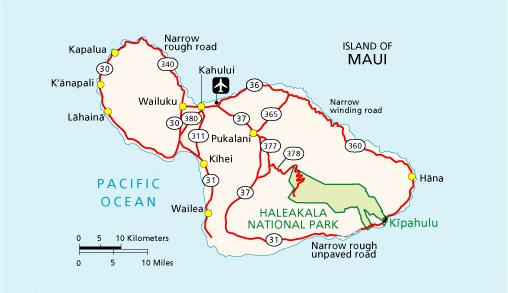 Want to view the Crater of Haleakalā and explore volcanic geology?
The Summit District can be reached from Kahului via Route 37 to 377 to 378. Driving time to the summit from:
Kahului is 2.5 hours
Wailea is 3 hours
Lahaina is 3.5 hours
Global Positioning System address: 30,000 Haleakalā Hwy, Kula, HI 96790
Looking to explore waterfalls and a bamboo forest?
The Kīpahulu District is reached via Route 36 to 360 to 31. Driving time from Kahului is approximately 4 hours.
Global Positioning System address: Mile Marker 41 Hana Hwy, Hana, HI 96713

Gas and Charging
Please note that there are no gas stations within the park. The last place to get gas in route to the Summit Area is in the town of Pukalani. There are no charging stations for electric vehicles at Haleakalā National Park. Even electric vehicles with a full charge have been unable to make it to the Summit. If you are heading to the Kīpahulu Area, the last place to get gas along the Hāna Highway before Hāna is in the town of Pāʻia.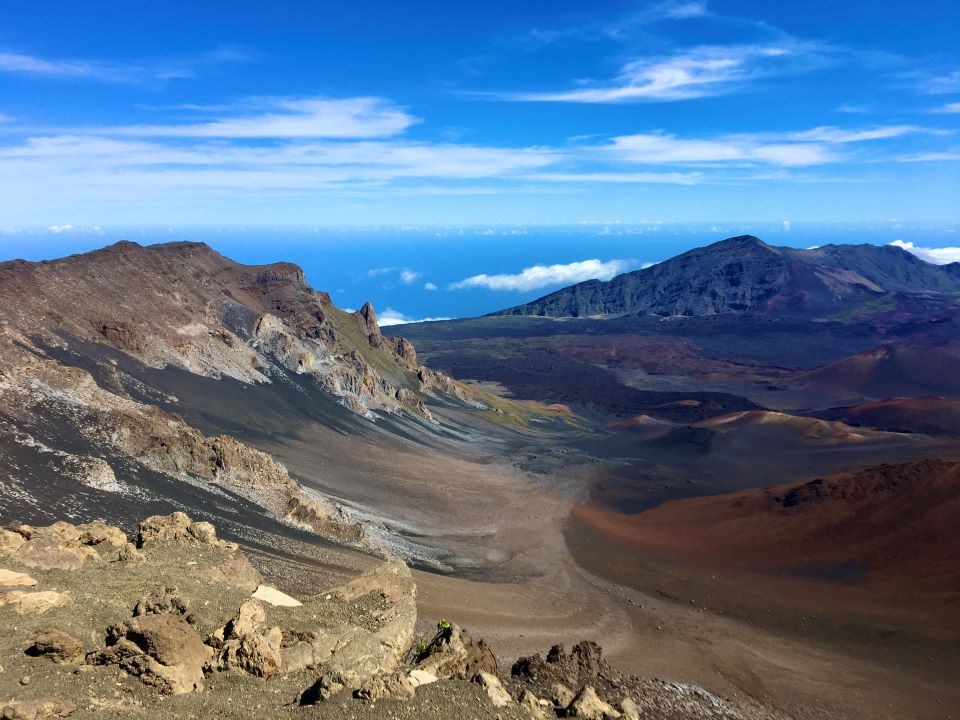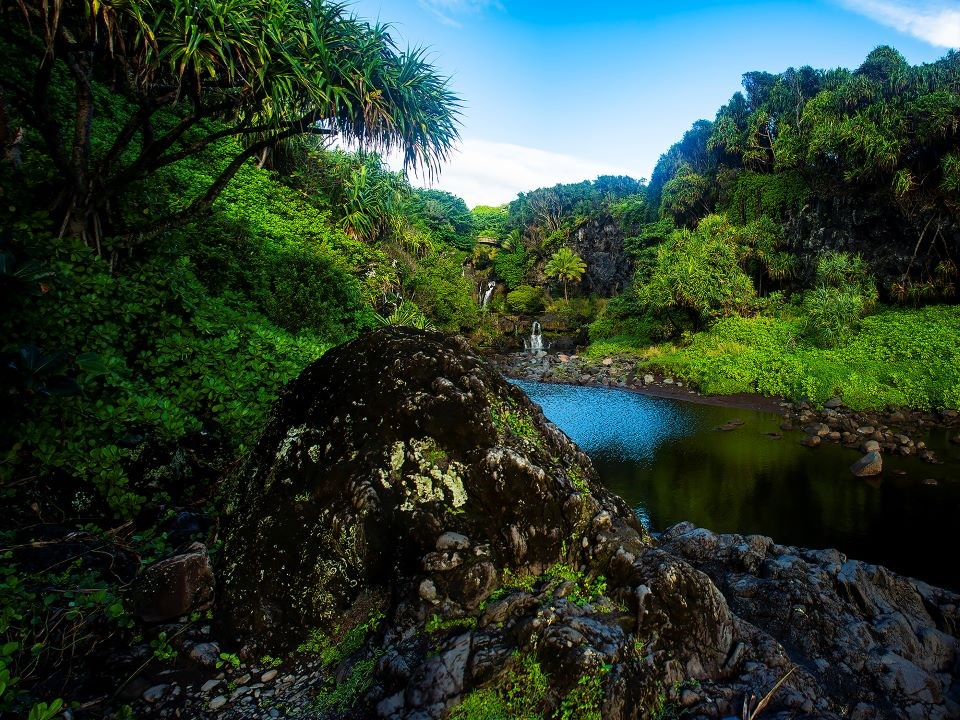 Left image
Haleakalā Crater at the Summit District
Credit: NPS Photo
Right image
ʻOheʻo Gulch in the Kīpahulu District
Credit: NPS photo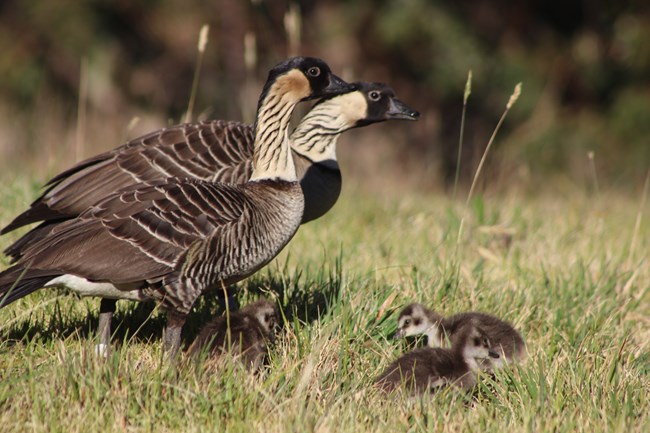 Watch for Wildlife
Several native and non-native bird species call Haleakalā home and are often seen in parking lots and in roadways, day and night. Some of these birds are endangered, endemic and only found at the summit of Haleakalā!
Help us protect them by:
Driving the speed limit

Stopping and waiting for wildlife to cross the road

Taking extra caution when driving in inclement weather (wind, rain, fog, etc).

Not feeding wildlife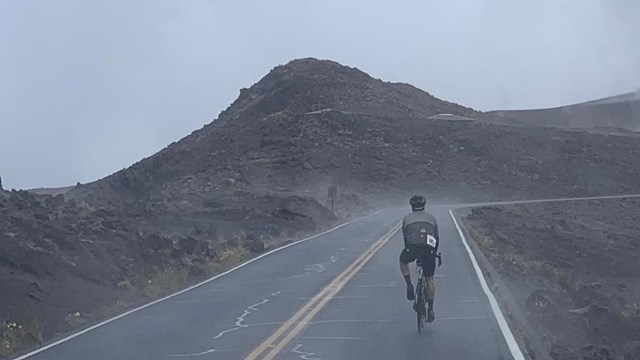 Bicycling Information
Plan ahead and prepare for a cycle to the summit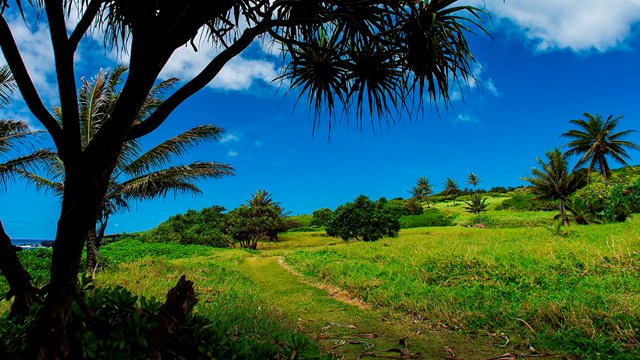 Maps
Explore park and trail maps


Last updated: July 27, 2022