Day Hikes
Trails
Over 80 miles of hiking trails offer easy nature walks through desert flora; more moderate hikes follow canyons and reach riparian oases, and strenuous all day hikes can take you into high country forest or to the "Top of Texas". Each is unique - the magic of Guadalupe Mountains National Park awaits you. More...

Devil's Hall Trail
The Devil's Hall Trail departs from the Pine Springs Trailhead and is 3.8 miles round-trip. After the first mile the trail enters a rocky wash which leads hikers to an impressive natural rock staircase leading to a "hallway" formed by steep canyon walls. Download the trail guide.

Smith Spring Loop
The Smith Spring Trail is 2.3 miles (round-trip) and departs from the Frijole Ranch Trailhead. Watch the landscape change from desert scrub to riparian vegetation in this loop. Download the guide/map.

McKittrick Canyon Trail
Hike through riparian vegetation and stream crossings to the historic Pratt Cabin or the scenic Grotto. McKittrick Canyon is a moderate hike that follows the bottom of the canyon and begins to climb after 3 miles, eventually connecting you to McKittrick Ridge. Download the guide/map.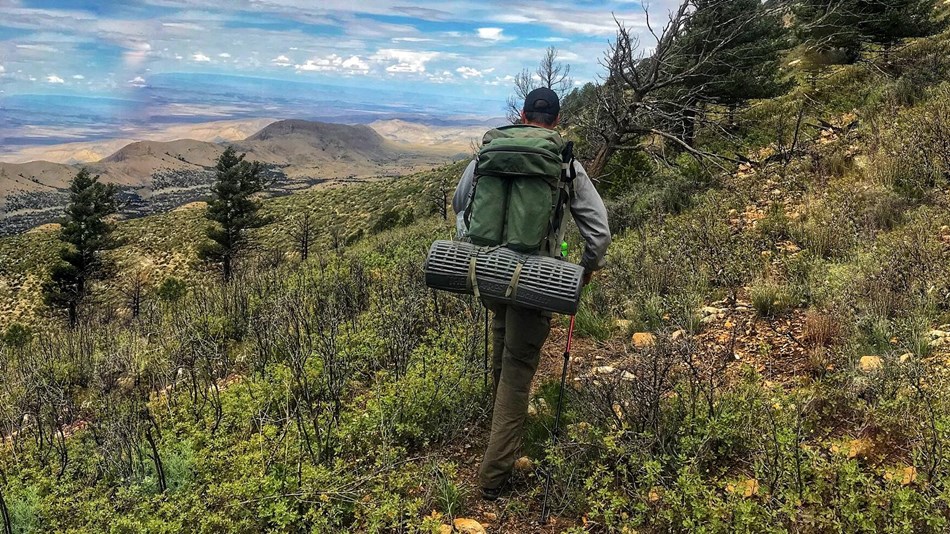 Backpacking in the Guadalupes
Begin here to plan your backpacking adventure, check out our recommended itineraries or create your own.
Last updated: December 22, 2020