Moran and the East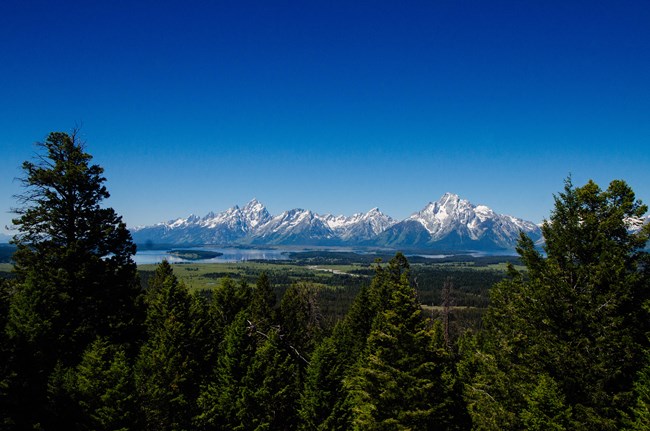 Explore Moran
Moran offers access to the Snake River and the Two Ocean Lake Trailhead. See the iconic Oxbow Bend, hike around a lake, or float the Snake River.
Two Ocean Lake is a trailhead with access to Two Ocean Lake, Emma Matilda Lake, and Grand View Point. The area offers opportunities for hiking and paddling on Two Ocean Lake.
To access Two Ocean Lake, drive highway 89/191 between Jackson Lake Junction and Moran Junction. Turn down Pacific Creek Road and follow signs for Two Ocean Lake. The last stretch of road is a dirt road. Parking is limited.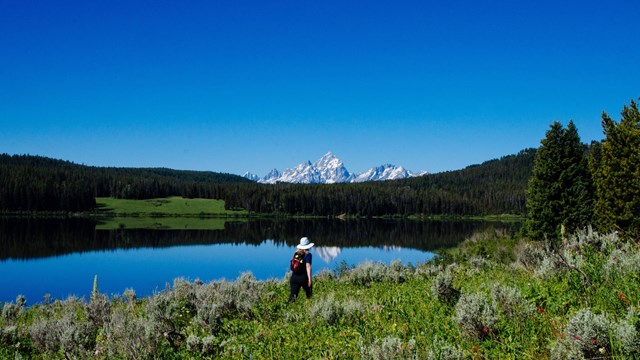 Hike Two Ocean Lake
Hike around Two Ocean Lake for a secluded trail with mountain views.
Hike Emma Matilda Lake
Hike around Emma Matilda Lake for wildflowers and views of the Teton Range.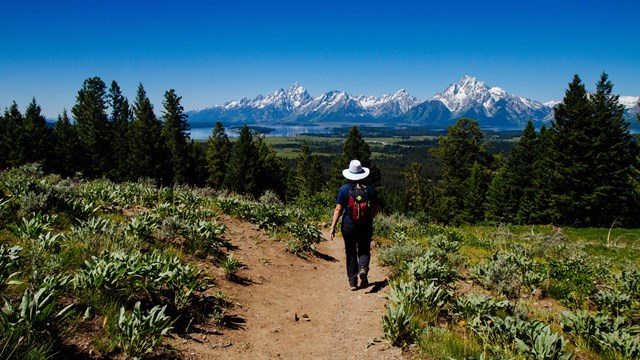 Hike Two Ocean and Emma Matilda Lakes
Circle Two Ocean and Emma Matilda Lakes on this moderately strenuous loop trail.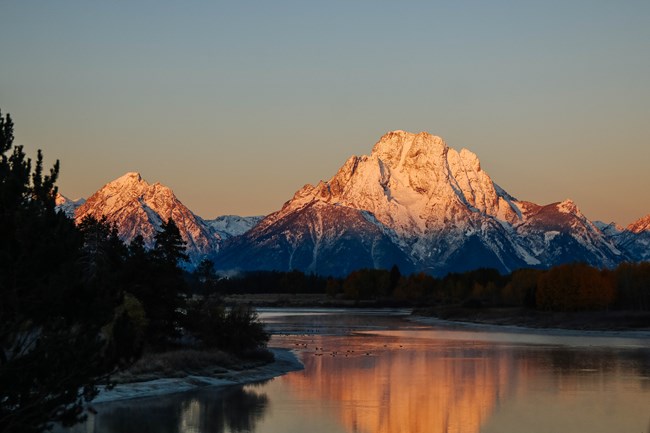 See Oxbow Bend
Oxbow Bend
is a calm section of the Snake River, created over time through natural forces.
Many birds and other wildlife make their home at Oxbow Bend. On calm days, Mount Moran can be seen reflected on the surface of the water. Oxbow Bend is a popular spot with photographers, with sunrise and sunset being favorite times to visit.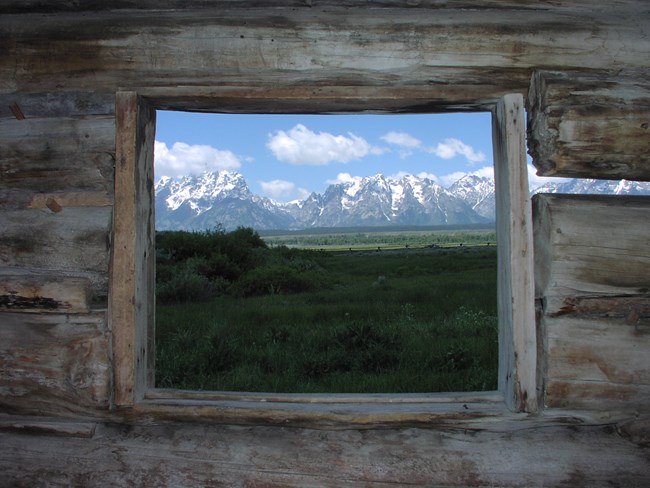 Discover Cunningham Cabin Historic Site
The
Cunningham Cabin
stands as one of the valley's few remaining structures from the homesteading era when settlers filed nearly 400 claims in Jackson Hole. In the 1880s, John and Margaret Cunningham staked a claim for the Bar Flying U Ranch. Today you visit the cabin and area that was the Bar Flying U Ranch and take a self guided tour.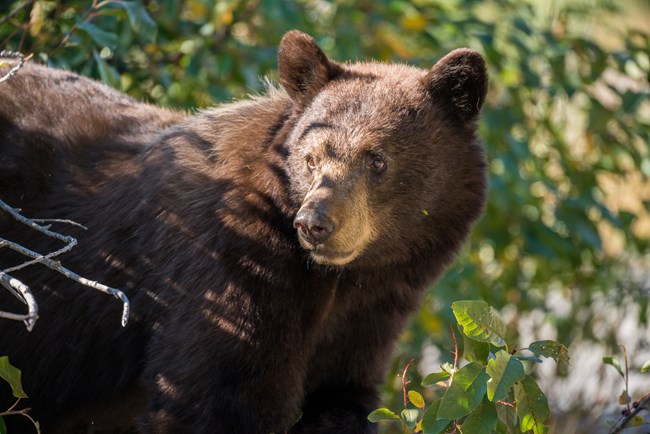 Bear and Wildlife Safety
Do you know what to do when encountering a wild animal? Two Ocean Lake is home to black and grizzly bears, moose, elk, and other large animals. Bears are often seen on trails and in the developed areas. Being prepared for an animal encounter can help ensure the safety of you and the wildlife.
Learn more about how to
stay safe in bear country
.
Safety tip:
never approach a wild animal. Always maintain a distance of at least 100yds/91m from bears and 25yds/23m from other wildlife.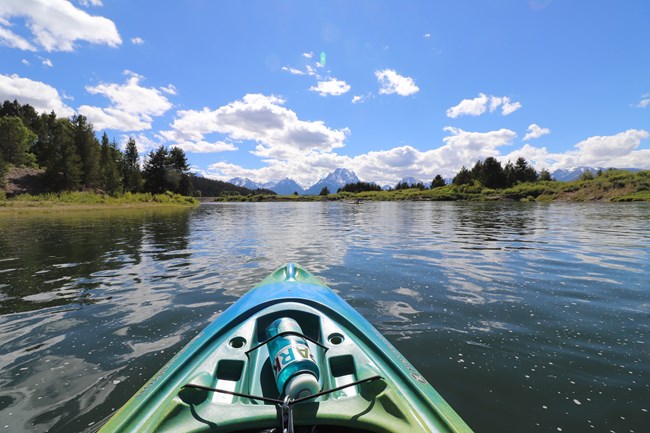 Boating and Floating
The Snake River offers opportunities to recreate on the water.
Fishing
and
floating
are popular activities along the Snake River. Bring your own boat of see the river with
a guide
.
The Snake River is a dangerous, braided river. Only attempt the river if you have experience navigated braided, swift-moving waterways.
Moran Services
Triangle X Ranch: A dude ranch, with arrangements weekly on the American Plan. Enjoy horseback riding, hikes, float trips, western cookouts, meals, fishing, dancing, and other western ranch activities.
U.S. Post Office: Monday-Friday 8:30am-1pm, 1:30-4:30pm; Saturday 10-11:30am
Entrance Station: entrance fee charged
Aquatic Invasive Species (AIS): AIS boat check station
Buffalo Valley and Togwotee: restaurants, shops, and lodging outside of the park.
Additional Moran Information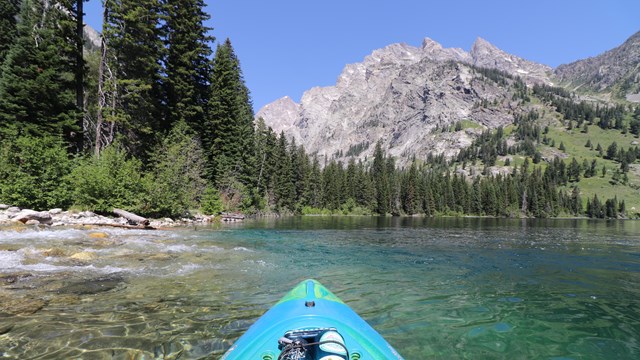 Boating and Floating
Paddle on Jenny, String, Leigh, or Jackson Lake.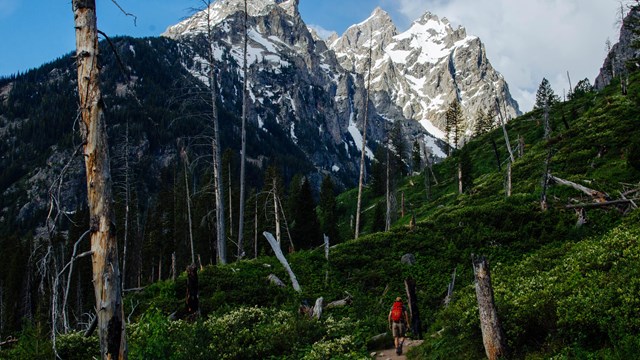 Hike in Grand Teton
Explore hikes throughout Grand Teton National Park.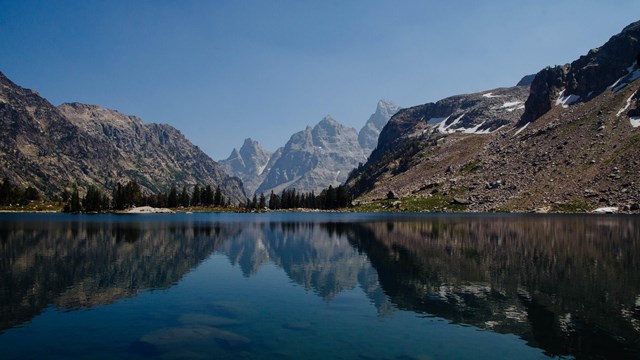 Explore the Backcountry
Travel into the Teton backcountry for an overnight stay.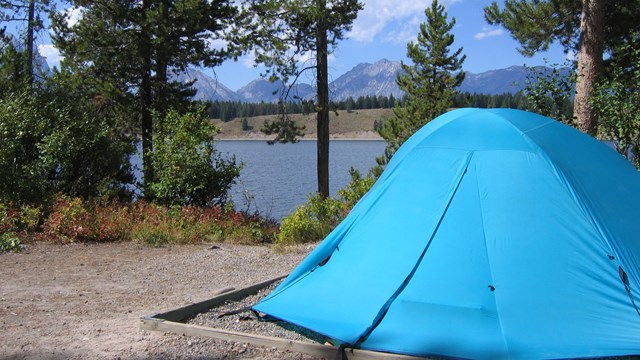 Find A Campground
Find a place to camp in Grand Teton.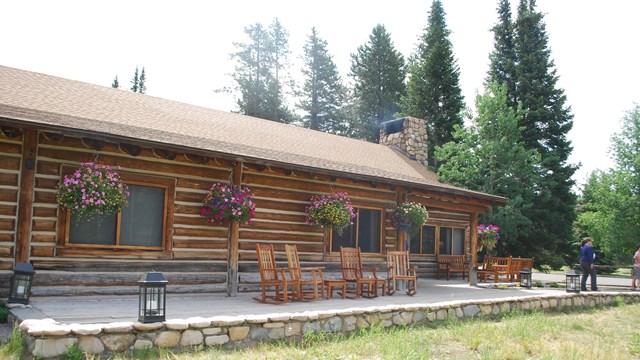 Lodging
Explore lodging options in Grand Teton.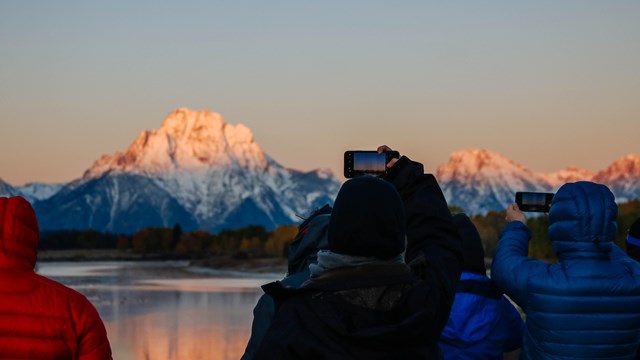 Plan Your Visit
Learn more about Grand Teton and plan your trip here.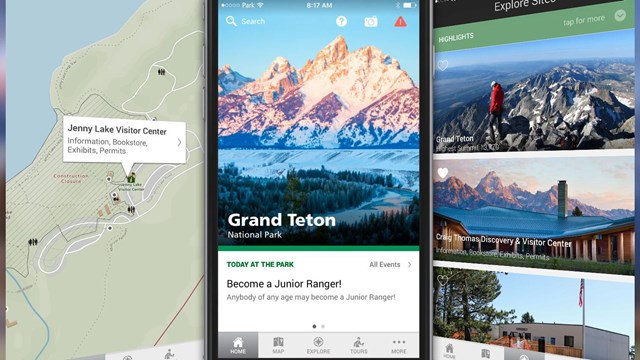 We have an app for that
Download our new app before you get here! Explore Grand Teton and discover places to visit, find a bite to eat, and a place to stay.
Last updated: August 23, 2023