Lodging
Get a good night's rest in the park and wake up to beautiful views and adventures right at your feet. Stay in a cabin, lodge, cottage, or motel-style room at the numerous accomodations available in the park.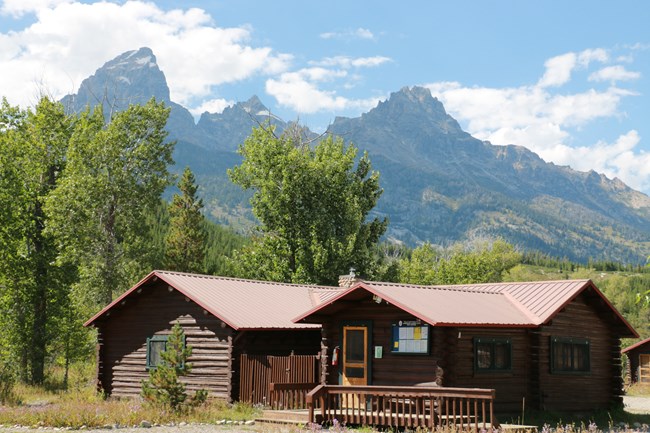 American Alpine Club Grand Teton Climbers' Ranch
Open
Mid-June to mid-September
Reservations
https://americanalpineclub.org/grand-teton-climbers-ranch
Phone
307-733-7271 (June 1 to September 15 only)
303-384-0110 (all other times)
Details
Rustic style co-ed bunk rooms, guests supply their own sleeping mat and bedding. Bath house with showers, potable water, and flush toilets. Community cooking shelter with outlets; guests supply their own food and cooking equipment. No pets allowed.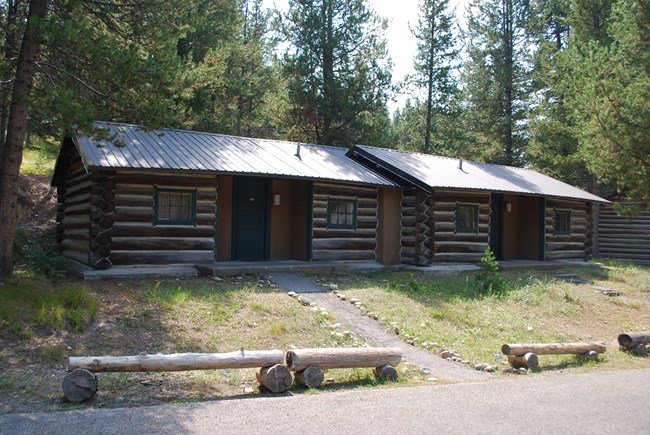 Colter Bay Cabins
Open
Late-May to late-September
Reservations
http://www.gtlc.com/lodges/colter-bay-village
Phone
307-543-3100
Details
Located by the shores of Jackson Lake, Colter Bay offers a variety of units, from 208 snug log cabins to several tent-cabins. Call for reservations and descriptions. Nearby activities include horseback riding and a marina.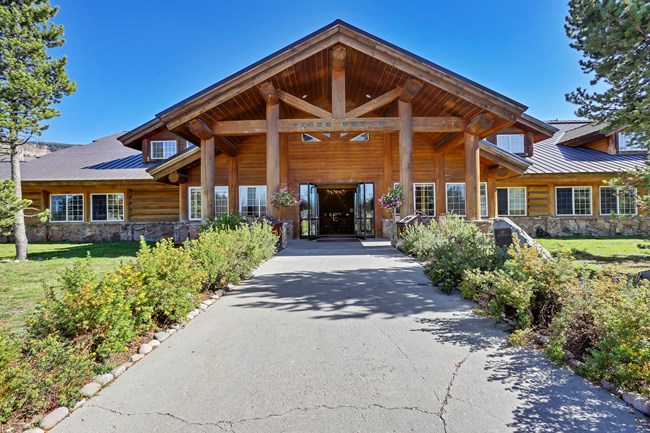 Headwaters Lodge & Cabins at Flagg Ranch
Open Early-June to late-September
Reservations
http://www.gtlc.com/lodges/headwaters-lodge-at-flagg-ranch
Phone
307-543-2861
Details
Log-style lodging units with two queen beds or one king. Camper cabins with available rental gear in campground. Detached lodge with dining, gifts, beverages and store. Central to both Yellowstone and Grand Teton. Horseback riding, fishing and floating available.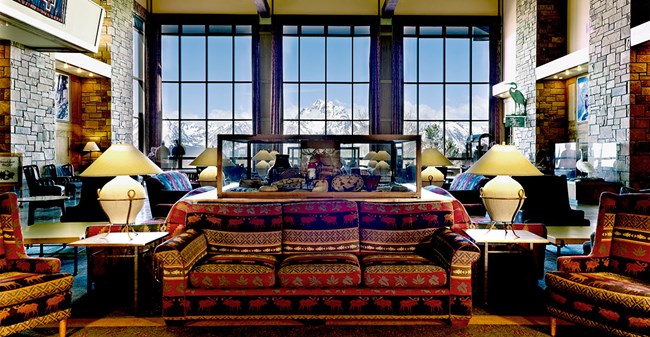 Jackson Lake Lodge
Open Mid-May to early-October
Reservations
http://www.gtlc.com/lodges/jackson-lake-lodge
Phone
307-543-3100
Details
A full-service resort hotel located in the heart of Grand Teton National Park. 348 guest cottage rooms, 37 guest rooms in the main lodge. Rooms have two double beds. Conference facilities available. Activities include floating,fishing and horseback riding.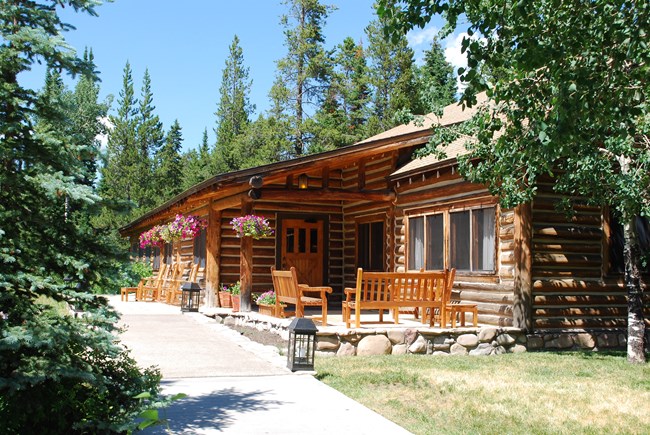 Jenny Lake Lodge
Open
Early-June to early-October
Reservations
http://www.gtlc.com/lodges/jenny-lake-lodge
Phone
307-733-4647
Details
A uniquely rustic, yet luxurious, vacation setting. Thirty seven adjoining cabins nestled in the seclusion of the surrounding forest. Located adjacent to Jenny and String Lakes.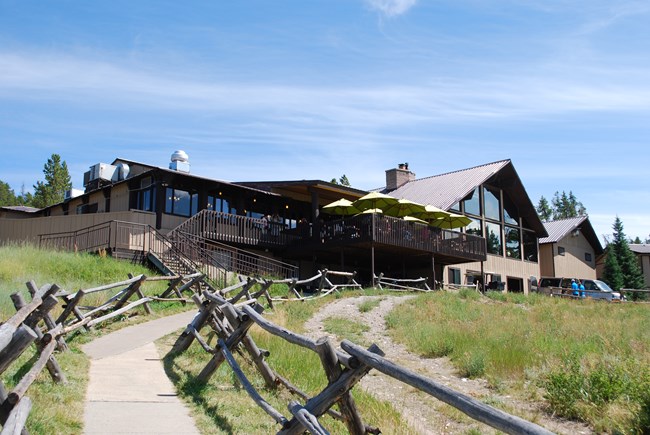 Signal Mountain Lodge
Open
Early-May to mid-October
Reservations
http://www.signalmountainlodge.com/lodging-and-cabin-rentals
Phone
307-543-2831
Details
Lakefront apartments with kitchenettes. Log cabins, some with fireplaces. Motel-style units. Located beside Jackson Lake with marina adjacent. Other activities include float trips, guided lake fishing and canoe and boat rentals. Multiple dining and shopping options.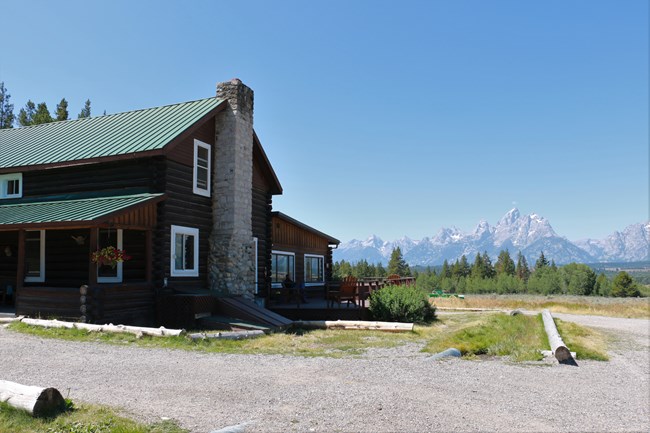 Triangle X Ranch
Open
Mid-May thru mid-October (also open for peak winter season, call for details)
Reservations
http://www.trianglex.com/
Phone
307-733-2183
Details
A dude ranch, with arrangements weekly on the American Plan. Enjoy horseback riding, hikes, float trips, western cookouts, meals, fishing, dancing and other western ranch activities.
We have an app for that
Download our new app before you get here! Explore Grand Teton and discover places to visit, find a bite to eat, and a place to stay.


Last updated: December 27, 2022