Fishing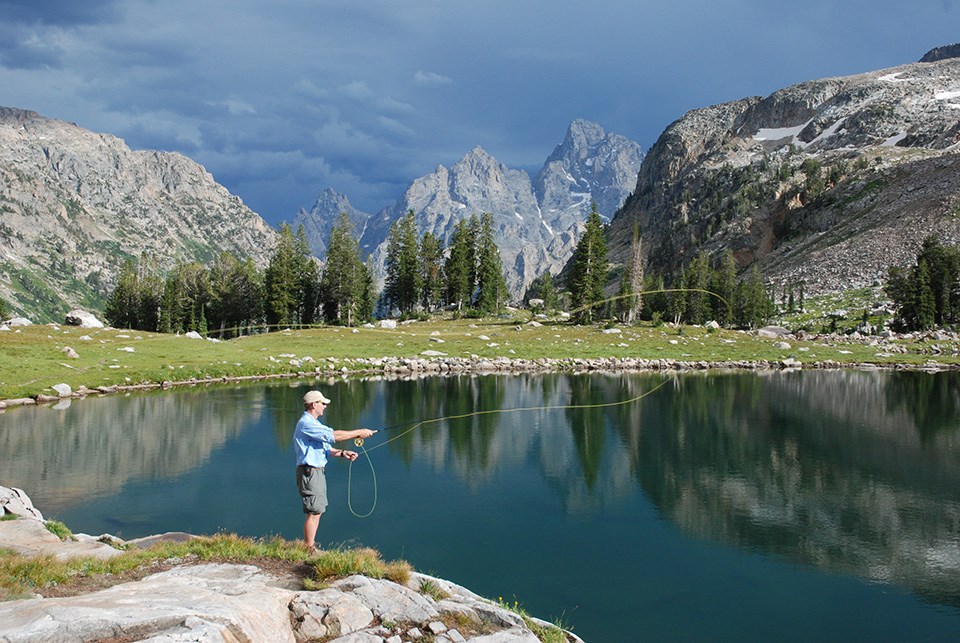 Fishing is regulated according to Wyoming state laws. A license is required. Fishing licences may be purchased in the park at the Colter Bay Marina, Signal Mountain Lodge, or Dornans Fly Shop. Licences are available in town at various fishing shops.

For more information visit the Wyoming Game and Fish website at gf.state.wy.us. You may also download the fishing brochure or the fishing brochure in spanish.
Season Dates
Lakes: Lakes within Grand Teton National Park are open to fishing year-round with the following exceptions:

Jackson Lake: Closed to fishing October 1-31.

Rivers and Streams: All cutthroat trout caught in open, moving water must be released to the water immediately from November 1-March 31.

Seasonal Closures:

December 15-March 31: Snake River is closed to access from the Buffalo Fork confluence at Moran to Menors Ferry at Moose. Buffalo Fork is closed from the east park boundary to the Snake River Confluence in Moran.
December 1-July 31: All streams and Blacktail Spring Ponds within Grand Teton National Park; excluding Polecat Creek, Buffalo Fork River, Pacific Creek, Gros Ventre River, and Snake River in Teton County.
Legal Tackle
Two rods or poles may be used with the angler in attendance. Each line may have no more than three single or treble hooks, flies, or lures attached.
Flies, Lures, and Bait:
Rivers and Streams: Only artificial flies and lures may be used in the Snake River from the guaging station (1,000ft below Jackson Lake Dam) to the Wyoming Highway 22 Bridge (Wilson Bridge) and all streams; excluding the Buffalo Fork, Gros Ventre River, Pacific Creek, Polecat Creek, and the Snake River upstream of Jackson Lake.
Lakes: On lakes not otherwise restricted to fishing or artificial flies and lures only; the following dead, non-game fish may be used or posessed as bait: redside shiner, speckled dace, longnose dace, Paiute sculpin, mottled sculpin, Utah chub, Utah sucker, and commercially preserved dead baitfish.
Creel and Size Limits
Lakes in Grand Teton National Park: Six (6) trout* per day or in possession, no more than three (3) shall be cutthroat trout; and no more than one (1) cutthroat trout shall exceed twelve (12) inces.
Streams in Grand Teton National Park: Three (3) trout*, no more than one (1) shall exceed sixteen (16) inches; and no more than one (1) cutthroat trout shall exceed twelve (12) inches.
In addition to the previous creel limits, anglers may also have in possession:

Brook Trout: sixteen (16)
Lake Trout: six (6), no more than one (1) shall exceed twenty-four (24) inches
Whitefish: twenty-five (25)
Any fish an angler chooses to to release must be carefully and immediately returned to the water from which it was taken.
*Trout = excludes brook and lake trout
Aquatic Invasive Species
PREVENT THE SPREAD OF PATHOGENS - CLEAN. DRAIN. DRY.

Aquatic invasive species (AIS), such as whirling disease and zebra or quagga mussels, are a serious ecological and economic threat to the Greater Yellowstone Ecosystem. Boats, waders, and anything else that comes in contact with a body of water has the potential to spread non-native plants, pathogens, and other invasive species among water bodies.

Never empty containers of bait, fish, plants, or animals into park waters.

Learn more about preventing the spread of AIS.
Authorized Commercial Fishing Guides
Grand Fishing Adventures: www.grandfishing.com
Grand Teton Lodge Company: www.gtlc.com
Grand Teton Fly Fishing: www.grandtetonflyfishing.com
Snake River Angler and Float Trips: www.snakeriverangler.com
Triangle X/National Park Float Trips: www.trianglex.com
WorldCast Anglers: www.worldcastanglers.com
Lost Creek Ranch (Private Ranch, Fishing for Guests Only)
Additional Grand Teton Information
Boating and Floating
Paddle on Jenny, String, Leigh, or Jackson Lake.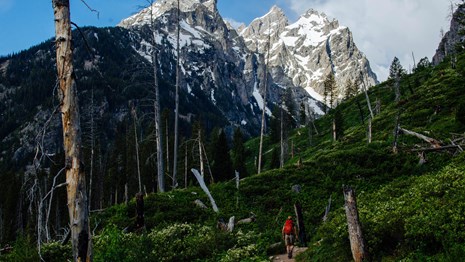 Hike in Grand Teton
Explore hikes throughout Grand Teton National Park.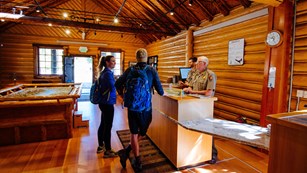 Talk to a Park Ranger
Find a visitor center in Grand Teton.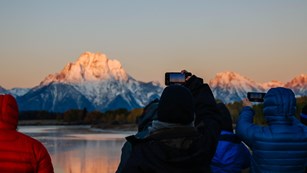 Plan Your Visit
Learn more about Grand Teton and plan your trip here.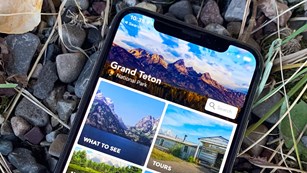 We have an app for that
Download our new app before you get here! Explore Grand Teton and discover places to visit, find a bite to eat, and a place to stay.


Last updated: May 29, 2020