Moose and Mormon Row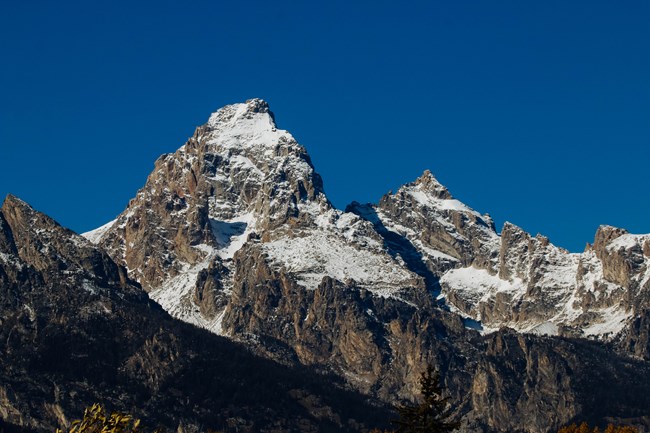 Explore Moose
Sitting at the base of the southern end of the Teton Range, Moose is a gateway between Jackson and Grand Teton National Park. Visitors have spectacular views of the Teton Range, along with access to the Snake River.
A variety of activities and services can be found at Moose. Explore park historic districts, go for a hike, stop by the visitor center, or see the Snake River.
To access Moose, turn at the Moose Junction from highway 89/191.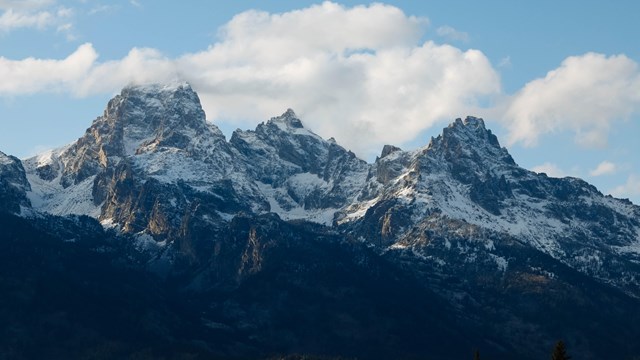 Hike Moose
Explore which hike from Moose is best for you.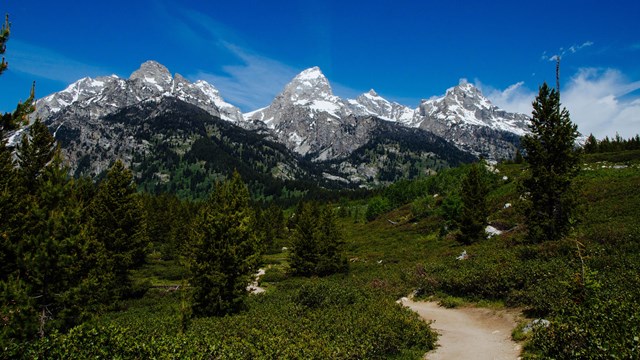 Hike Taggart Lake
Explore hikes at Taggart Lake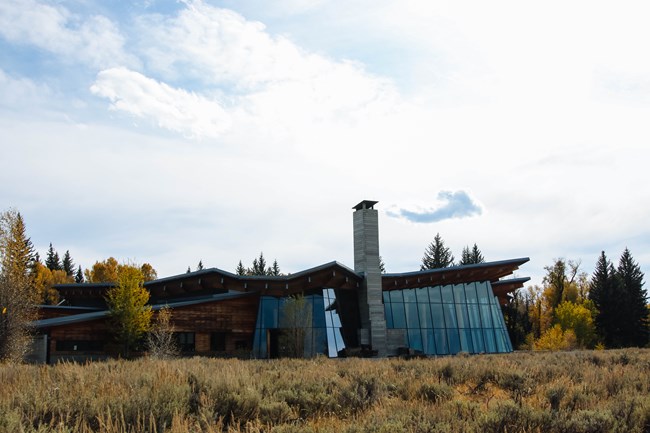 Visit the Craig Thomas Discovery and Visitor Center
The grand expanse of the Teton Range rises above the
Craig Thomas Discovery and Visitor Center
. Inside, interwoven themes of place, people, preservation, mountaineering and Native American Indians encourage visitors to contemplate the past, present and future of this place
Stop in to chat with a ranger, visit the
Grand Teton Association
store, or learn about Grand Teton National Park.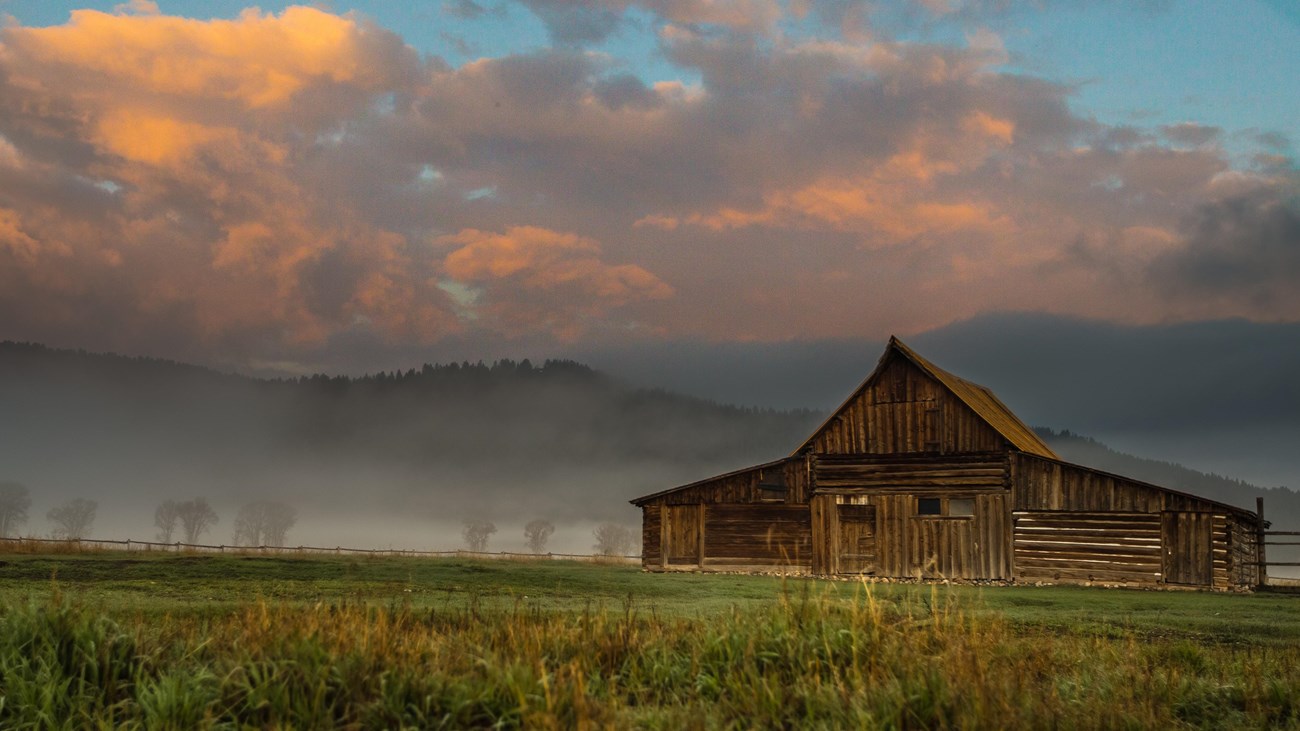 Visit Mormon Row
Explore Mormon Row and see the iconic Moulton Barns.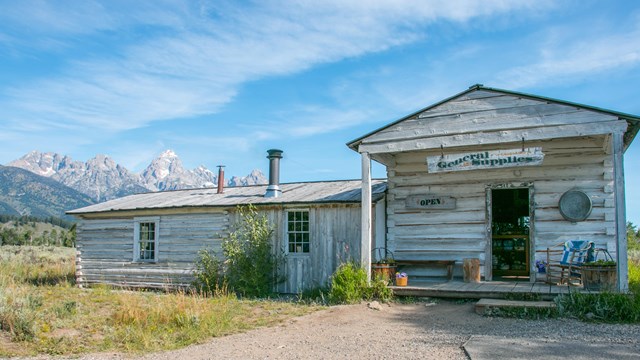 Visit Menors Ferry
Explore the historic district of Menors Ferry to learn about early homestead life in Grand Teton.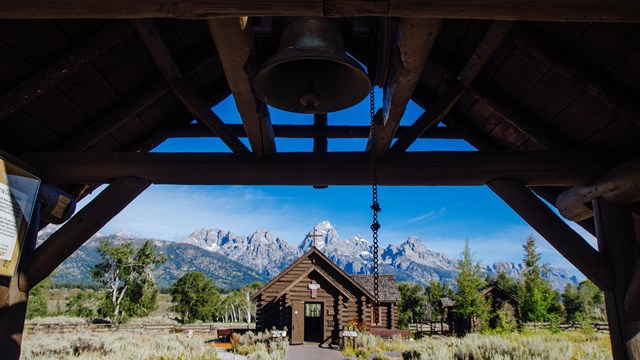 Visit the Chapel of the Transfiguration
Visit the historic Chapel of the Transfiguration.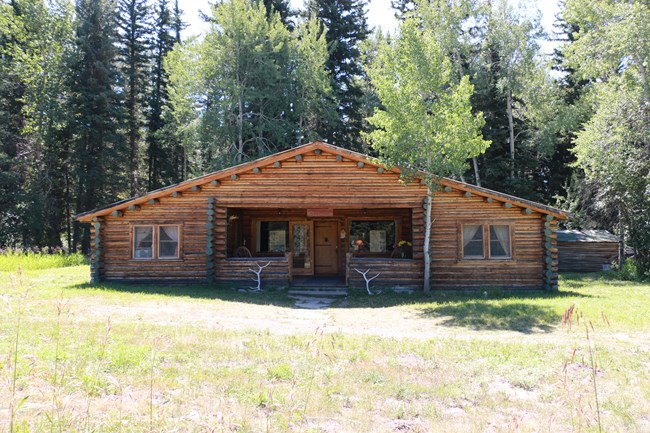 Explore the Murie Ranch
The
Murie Ranch
was home to the Murie families: Olaus and Margaret (Mardy), and Adolph and Louise.
The Murie Ranch became a base camp for conservation leaders. These passionate advocates met to campaign for the protection of American wilderness. The Muries' conservation work culminated in the passage of the 1964 Wilderness Act.
Explore the
Murie Ranch Historic District
.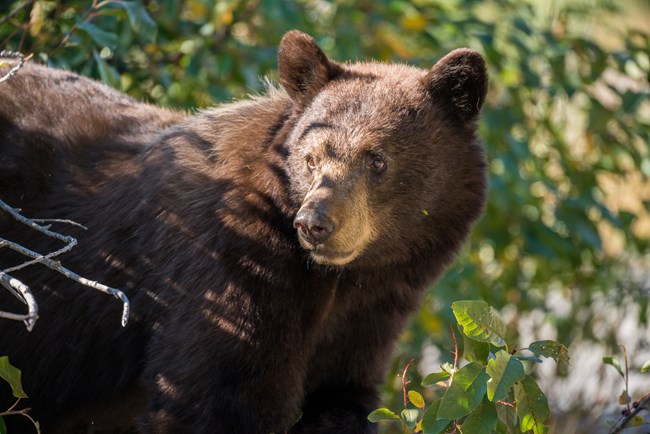 Bear and Wildlife Safety
Do you know what to do when encountering a wild animal? Moose is home to black and grizzly bears, moose, elk, and other large animals. Bears are often seen on trails and in the developed areas. Being prepared for an animal encounter can help ensure the safety of you and the wildlife.
Learn more about how to
stay safe
in bear country.
Safety tip:
never approach a wild animal. Always maintain a distance of at least 100yds/91m from bears and 25yds/23m from other wildlife.
Frequently Asked Questions
How was the CTDVC funded? $8 million from Congress, $1.5 million from the Grand Teton Association, and more than $12 million from the Grand Teton National Park Foundation.
Who was the late Craig Thomas? He was a U.S. Senator from Wyoming for twelve years. He passed away June 4, 2007. As chair of the National Parks Subcommittee, he authored legislation that helped support the National Park Service.
When was the park established? The park's history is a tricky question. In 1929, the original park protected much of the Teton Range. In 1943, the creation of Jackson Hole National Monument protected the remaining federal land on the valley floor. In 1950, the park we enjoy today joined the original national park, the national monument, and 35,000 acres of private land donated by John D. Rockefeller, Jr.
Are there bears in the park? Yes, both black and grizzly bears, but don't be tricked! Black bears may be blonde, cinnamon, brown or black, and grizzly bears may be brown to black. Ask a ranger for all the details. Please follow the park's bear Safety recommendations.
Where can I find wildlife? Dawn and dusk are the best times to view wildlife from your car along most park roads. Many large animals seek shade during the heat of the day and come out in the cool of the day. Bison and pronghorn are active throughout the day and you may see them along the Antelope Flats to Kelly loop road.
Do people climb those mountains? Yes, but most mountains require technical rock climbing skills to reach the summit. The Grand Teton has nearly 100 different climbing routes and variations.
Where does the Snake River start? The headwaters are in the Teton Wilderness just south of Yellowstone National Park. Where does it end? The Snake River flows into the Columbia River in Washington. Portions of the Snake River were designated "Wild and Scenic" in 2009.
Where is "the barn" I have seen in photographs? Travel north of Moose about 1 mile on US Hwy 26, 89, 191 and drive east on Antelope Flats Road about 1.5 miles to Mormon Row. Brothers John Moulton and T.A. Moulton built iconic barns photographed countless times as iconic cultural foregrounds for the Teton Range.
Where did Ansel Adams take his famous picture of the Snake River? The Snake River Overlook on US Hwy 26, 89, 191 about 8.5 miles north of Moose Junction. He took his picture in 1942, so the view is a little bit different today.
Stay Here
Find a campground or lodge in Grand Teton.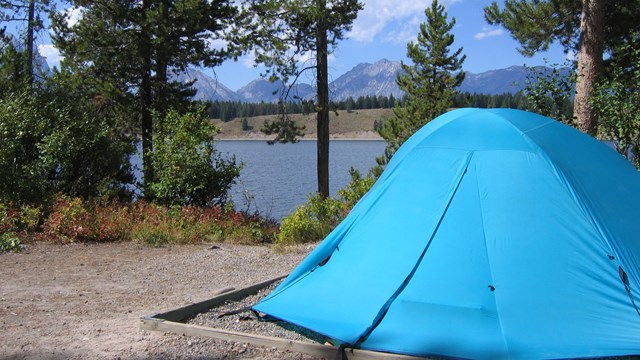 Find A Campground
Find a place to camp in Grand Teton.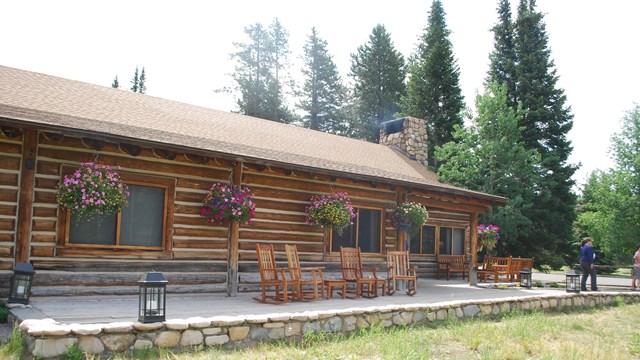 Lodging
Explore lodging options in Grand Teton.
Moose Services
Visitor Center: orientation, information, maps
U.S. Post Office: Monday-Friday 9am-1pm, 1:30pm-3:30pm; Saturday 10am-11:30am
Headquarters: office building for Grand Teton National Park
Entrance Station: entrance fee charged
Dornans: restaurants, food, fuel, shops, bike and boat rentals, fishing licenses and AIS decals, camping equipment, and lodging.
Jackson, Teton Village, and Wilson: restaurants, shops, and lodging outside of the park.
Additional Moose Information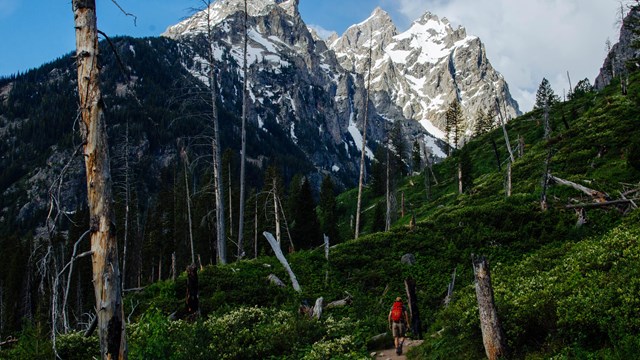 Hike in Grand Teton
Explore hikes throughout Grand Teton National Park.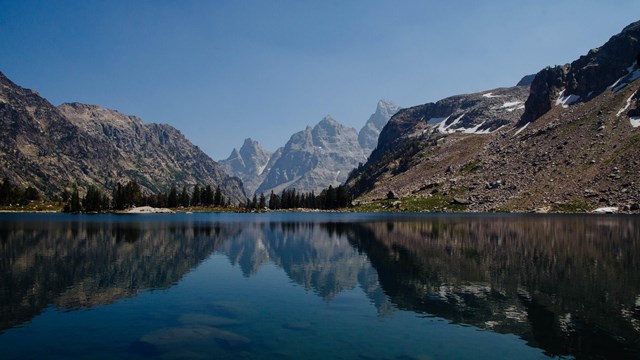 Explore the Backcountry
Travel into the Teton backcountry for an overnight stay.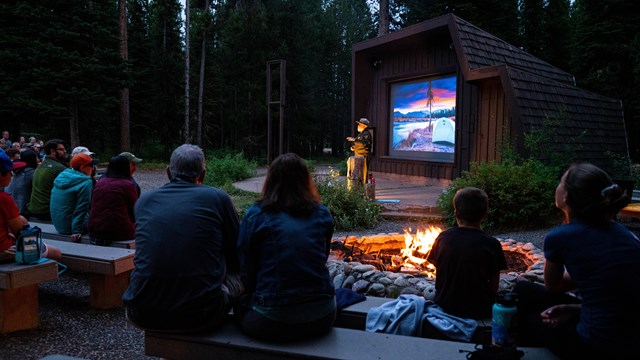 Attend a Ranger Led Program
Learn more about Grand Teton by attending a ranger led program.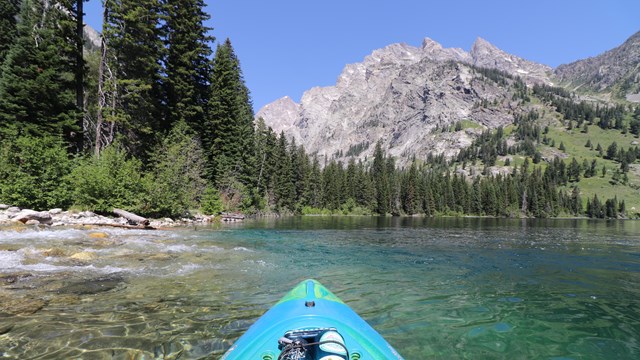 Boating and Floating
Paddle on Jenny, String, Leigh, or Jackson Lake.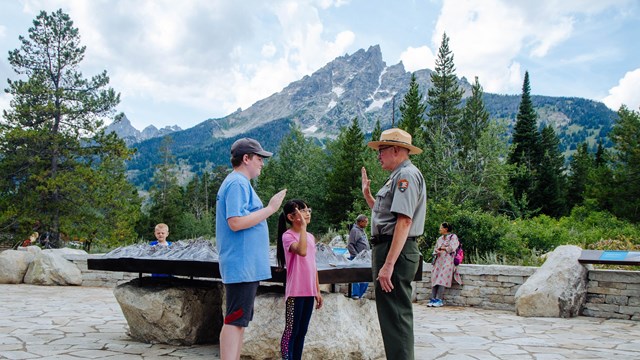 Become a Junior Ranger
Experience Grand Teton and become a Junior Ranger. Open to all ages.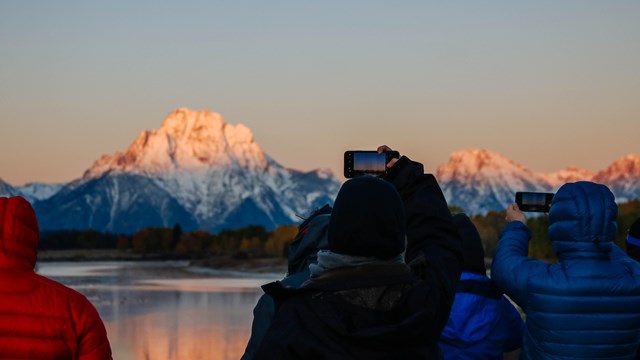 Plan Your Visit
Learn more about Grand Teton and plan your trip here.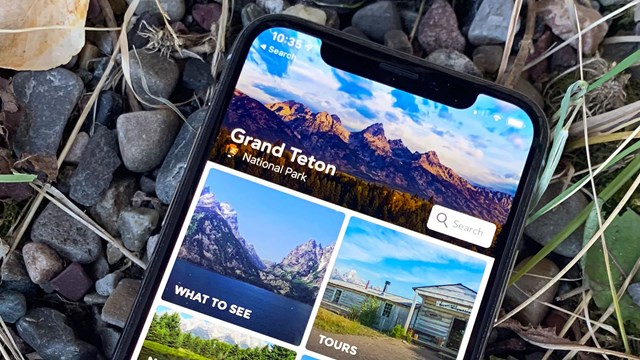 We have an app for that
Download our app before you get here! Explore Grand Teton and discover places to visit, find a bite to eat, and a place to stay.
Last updated: November 24, 2019