Camping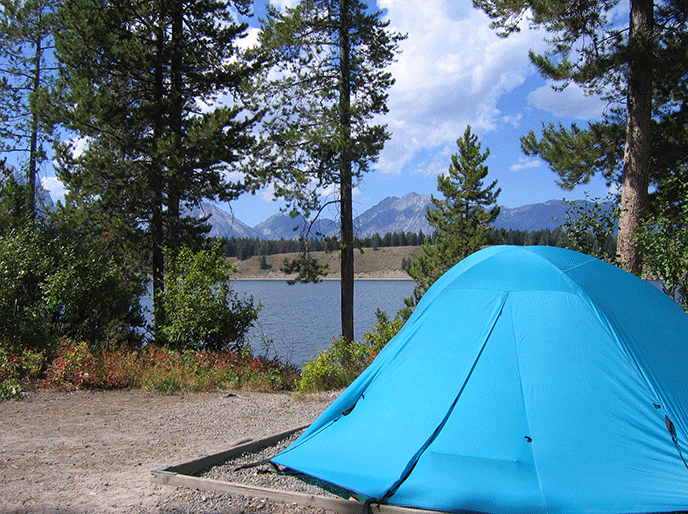 Winter Camping
Winter Camping at Colter Bay
Primitive winter camping is allowed in the plowed parking lot adjacent to the Colter Bay Visitor Center for $5 per night from December 1 to April 15. Camp on the snow covering the parking lot. Pay at the self-pay station by the restroom.
Winter Backcountry Camping Permits
Backcountry camping is allowed throughout the year. You must obtain a backcountry permit, free of charge, call the permits office (307) 739-3309 for more information, or check the backcountry brochure.