News Release
Moose-Wilson Road summer construction schedule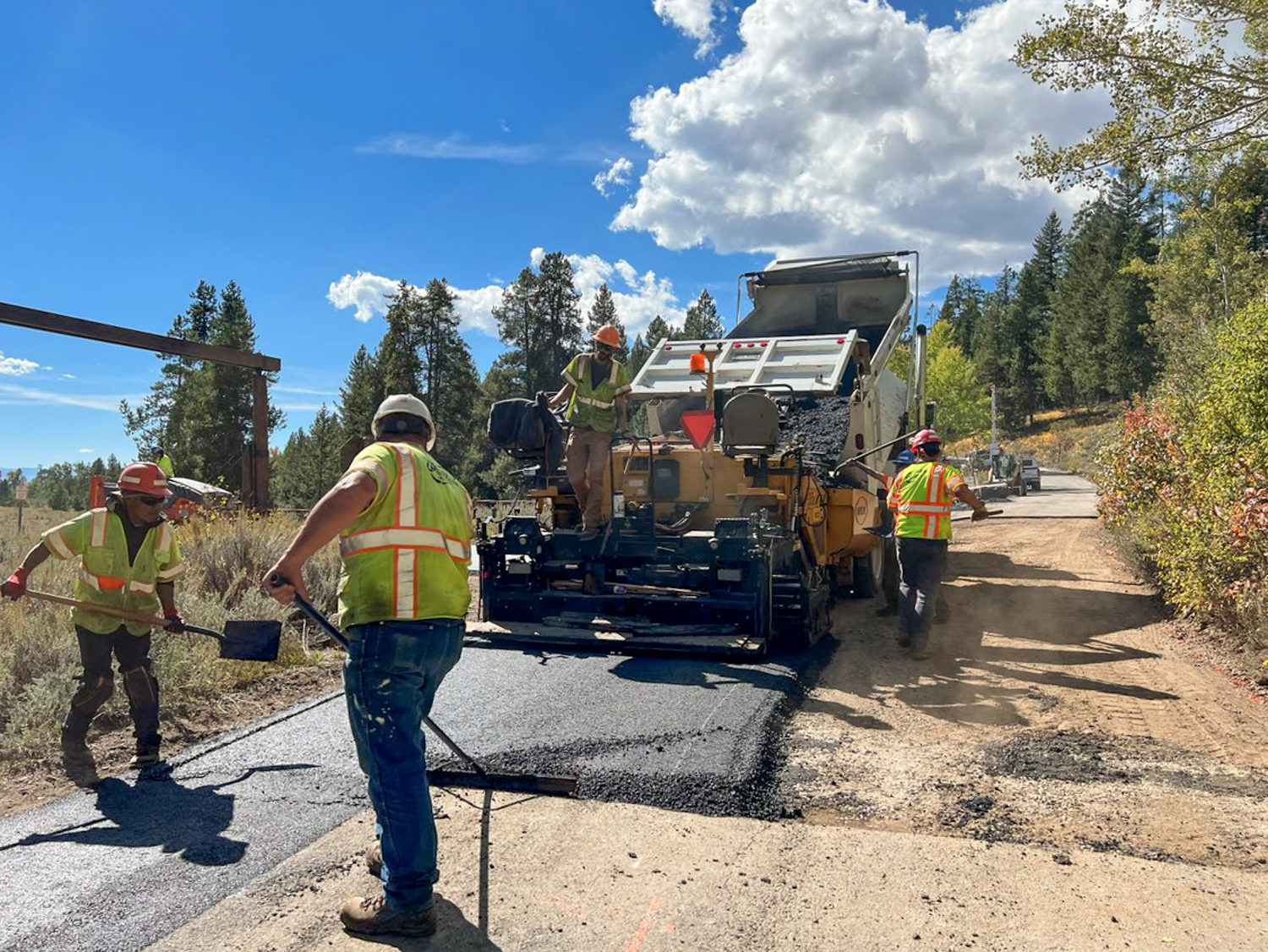 News Release Date:
March 6, 2023
Contact: Valerie Gohlke, 307-739-3393
Contact: C.J. Adams, 307-739-3431
MOOSE, WY
— Construction activities will resume on Moose-Wilson Road, south of Laurance S. Rockefeller Preserve (LSRP), in early April. The road from the LSRP south to Granite Canyon Entrance will open to through traffic, seven days a week, beginning June 30 at 7 p.m., with possible 20-minute delays. The Moose-Wilson Road project will be completed in phases and will provide for better driving, parking, hiking and accessibility for visitors, preserving the rustic character and opportunities for wildlife viewing.
The National Park Service is working in partnership with the Western Federal Lands Highway Division to ensure that every effort is made to provide as much public access as possible along the Moose-Wilson corridor during the peak visitation season.
Schedule and visitor impacts
Expect a full road closure from LSRP to Granite Canyon Entrance Station from April 10—May 26.
The road will open to weekend traffic only at 7 p.m. May 26—June 30.
As of 7 p.m. on June 30, the road will open to through traffic, seven days a week, with possible 20-minute delays.
Access to the LSRP will be available from the north via Moose, WY.
The Granite Canyon Trailhead and parking lot will close during construction and will open to winter recreation in December. Access to the Granite Canyon trail system, including the Valley Trail, will be available from Jackson Hole Mountain Resort. Grand Teton is working in partnership with the resort and Teton Village Association to ensure visitor access.
Speed limit through the construction zone is 20 mph, or as posted.
Bicycle use is permitted only when the road is open to vehicular traffic. It is unlawful and extremely dangerous for cyclists to ride in a closed construction zone. 
Moose-Wilson Road improvements
The contractor plans to complete road base preparation in the spring before installing asphalt south of the LSRP. Plans are contingent on weather conditions and snow melt. 
Granite Canyon Trailhead construction will be completed in the fall of this year with parking lot paving, the addition of vault toilets, concrete walks, pavement markings, signs, and site restoration.
Granite Entrance Station site construction will be completed in the fall with improved entrance and exit lanes, and construction of a bicycle connection to the Teton County pathway. Site restoration and the architectural addition at the entrance station will occur after the road construction is completed. 
Poker Flats will open for equestrian activity in the fall, with an accessible horse mounting area and redesigned trails to better connect with the new parking area.
Phase I of the Moose-Wilson Road project is funded by the Great American Outdoors Act (GAOA) Legacy Restoration Fund. The GAOA was created to significantly reduce maintenance backlogs in national parks, public lands, and Tribal schools.
Phase II will begin once funding is secured and includes repair and redesign of the Death Canyon access road and trailhead parking, enhancing the new intersection and bicycle transition and native landscaping on the former roadway. 
Grand Teton National Park reminds visitors to plan ahead, especially during the busy spring and summer months. To check the status of the Moose-Wilson Road, visit Grand Teton's Live Road Status Map at
go.nps.gov/tetonroads
or call 307-739-3682.
The park will continue to use Twitter to communicate Moose-Wilson Road weekend openings and closings when construction resumes. Follow Grand Teton on Twitter
@GrandTetonNPS
. For more information, please visit
go.nps.gov/moosewilson
.  
Last updated: March 6, 2023