Seasonal Road Schedule
| | | |
| --- | --- | --- |
| Road Name | 2023 Season | Notes |
| Clingmans Dome Road | 4/1-11/30 | Weather permitting. |
| Heintooga/Round Bottom Road | 5/12-10/31 | None. |
| Heintooga Ridge Road (Balsam Mountain Road) | 5/12-10/31 | The Balsam Mountain Campground and Picnic Area open May 12, 2023. Motor homes, buses, vans longer than 25 feet, and passenger vehicles towing trailers are prohibited. |
| Forge Creek Road | 3/3-12/31 | Road conditions permitting. |
| Little Greenbrier Road (to the Little Greenbrier Schoolhouse) | 4/7-11/26 | Buses, motorhomes, vans longer than 25 feet, and passenger vehicles towing trailers are prohibited on this road. |
| Parson Branch Road | 4/14-11/12 | High clearance vehicles are recommended for traveling Parson Branch Road. Motorhomes, buses, vans longer than 25 feet, and passenger vehicles towing trailers are prohibited. |
| Rich Mountain Road | 4/07-11/12 | Buses, motorhomes, vans longer than 25 feet, and passenger vehicles towing trailers are prohibited on this road. |
| Roaring Fork Motor Nature Trail | 4/07-11/26 | Buses, motorhomes, vans longer than 25 feet, and passenger vehicles towing trailers are prohibited on this road. |
| Straight Fork Road | 4/1-10/31 | None. |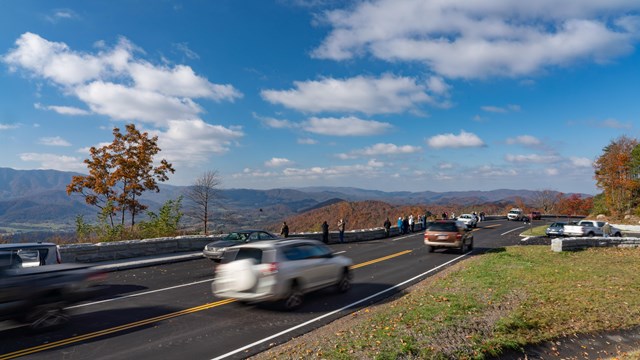 Smokies Road Info on Twitter
Follow @SmokiesRoadsNPS on Twitter for the most up to date road information.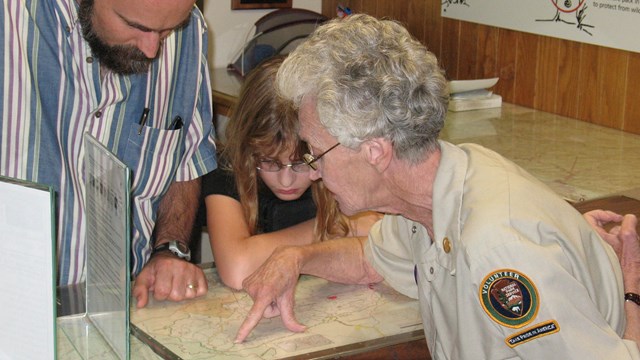 Park Maps
Download maps to navigate the park's roads, trails, campgrounds, and more.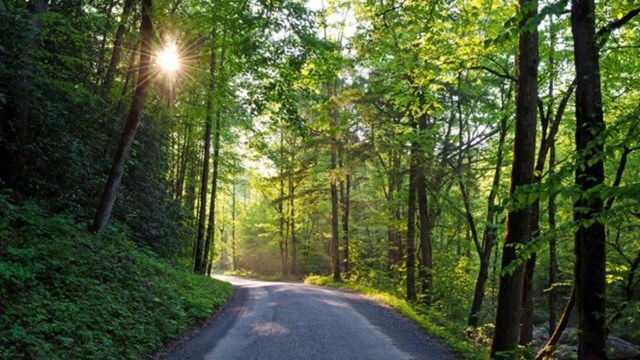 Closures & Alerts
Know the status of the park's roads, facilities, and trails before you go.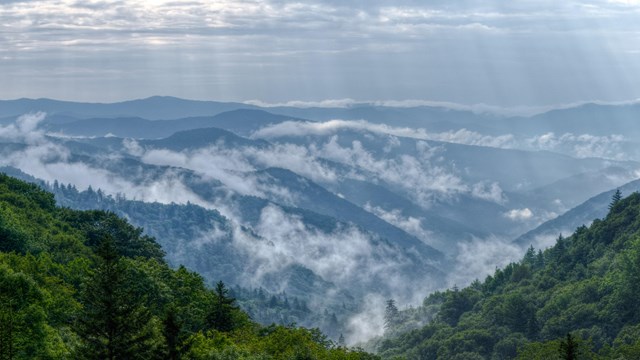 Auto Touring
Find panoramic vistas, historic buildings, secluded forests, and more on one of our many auto touring routes.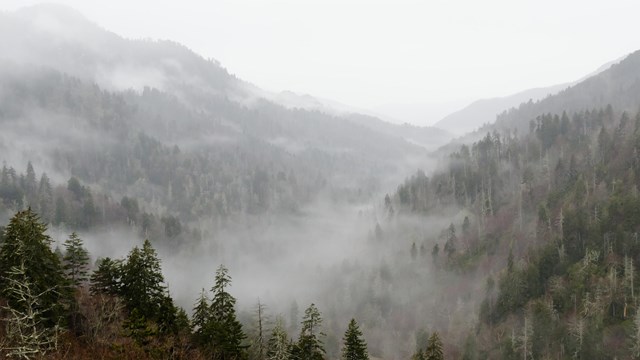 Weather
Clear skies in lower areas do not guarantee the same weather in the higher elevations.


Last updated: November 22, 2023