Hiking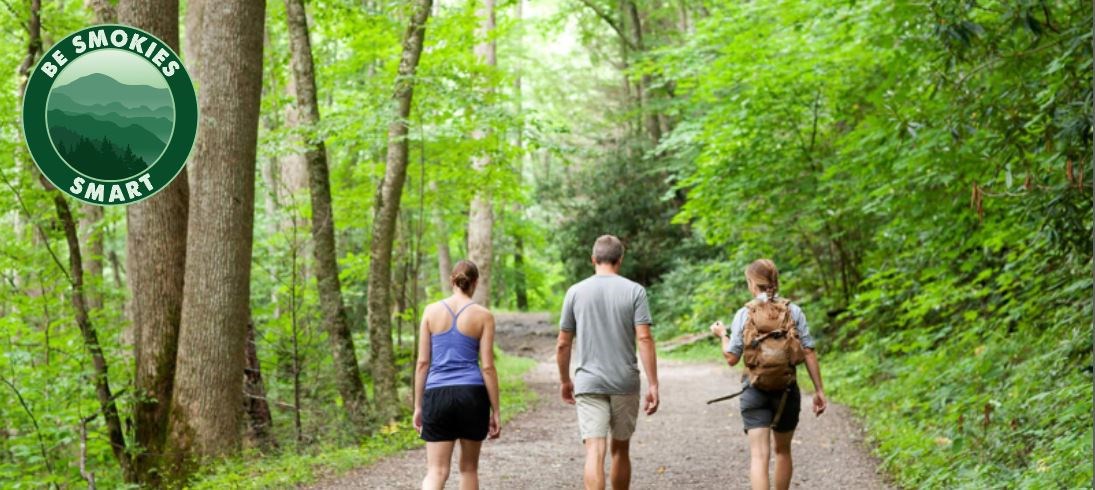 Caution is advised in the backcountry. The park's backcountry is managed as a natural area where the forces of nature determine trail conditions. Please be prepared for swollen streams, bridge washouts, downed trees, and trail erosion-particularly between December and May due to the seasonal nature of the trail maintenance program.
Hikers enjoy the Smoky Mountains during all months of the year with every season offering is own special rewards. During winter, the absence of deciduous leaves opens new vistas along trails and reveals stone walls, chimneys, foundations, and other reminders of past residents. Spring provides a weekly parade of wildflowers and flowering trees. In summer, walkers can seek out cool retreats among the spruce-fir forests and balds or follow splashy mountain streams to roaring falls and cascades. Autumn hikers have crisp, dry air to sharpen their senses and a varied palette of fall colors to enjoy.
Here are some of the most popular destination hikes in the park:
One of the most daunting tasks facing hikers is choosing a trail. Start by deciding on what you would like to see. Waterfalls? Old-growth forests? Endless views? Then decide how far you would like to hike. If you haven't hiked much recently, be conservative. Five miles roundtrip is a good maximum distance for novices.
Hiking with children? Kid-friendly hikes are an excellent way to learn and enjoy the outdoors.
Thinking about a multi-day backpacking trip? Reservations and permits are required for all overnight stays in the park's backcountry.
When choosing your route, check the Backcountry section of the Temporary Road and Facilities Closures page to determine if the trail you are considering is open and that there are no warnings or special notices posted for it.
Be sure to allow plenty of time to complete your hike before dark. As a rule of thumb, hikers in the Smokies travel about 1.5 miles per hour. Many people travel slower. Sunset times vary from just after 5:00 p.m. in December to almost 9:00 p.m. in June. Important hiking safety tips.
Download a copy of the park's trail map or purchase one from the Great Smoky Mountains Association which also sells a wide variety of hiking books, maps, and guides to help choose a hiking route and plan your backcountry trip. Visit the Association's online bookstore or phone (888) 898-9102. The Great Smoky Mountains Association is a nonprofit organization that supports educational and scientific programs in the park.
You may also call the Backcountry Information Office at (865) 436-1297 for information to plan your hiking or backpacking trip. The office is open daily from 8:00 a.m. until 5:00 p.m. (Eastern Standard Time). In addition to answering your backpacking questions, the experienced backpackers in the Backcountry Information Office can provide you with tips to make your trip safe and enjoyable.
Hike the Smokies!
Reward yourself for getting out on the park's trails. The Hike the Smokies and Hike the Smokies--For Families programs offer you a chance to earn mileage pins and stickers!
Beware of parking lot thieves who break into cars parked at trailheads to steal purses, cameras, and electronic equipment. The best defense is to lock your car and take your valuables with you, or leave them at home. Be aware that thieves may be in the parking area watching as you slip your wallet into the glove box or "hide" your laptop under a blanket.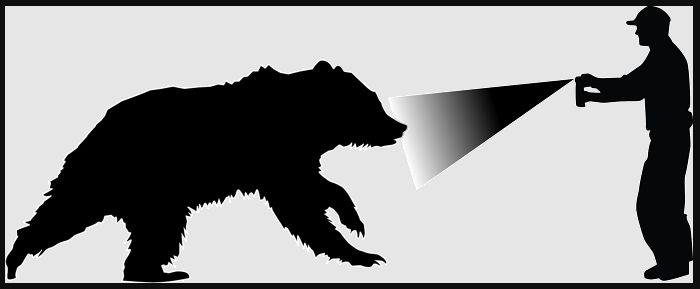 Bear Spray
Bear pepper spray may be carried by hikers within Great Smoky Mountains National Park for the strict purpose of protection against bodily harm from aggressive wildlife. It should not be applied to people, tents, packs, other equipment or surrounding area as a repellent. Bear pepper spray is a chemical formula designed specifically to deter aggressive or attacking bears. It must be commercially manufactured and labeled as "Bear Spray" and be registered with the Environmental Protection Agency and individual states. Bear spray must contain between 1% to 2% of the active ingredients capsaicin and related capsaicinoids.


---
Recommended Reading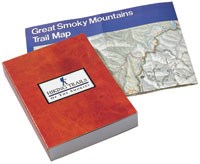 Hiking Trails of the Smokies covers all 150 official trails in the park with in-depth narratives and profile charts that show mileage, elevation change, and major stream crossings. Includes information on all backcountry campsites, shelters, regulations and permit/reservation information.

Day Hikes of the Smokies covers 34 of the best day hikes in the park, plus all of the self-guiding nature trails. Includes shaded relief maps for each hike plus accurate elevation profile charts.


Last updated: June 1, 2022