Forney Ridge Trail Project Overview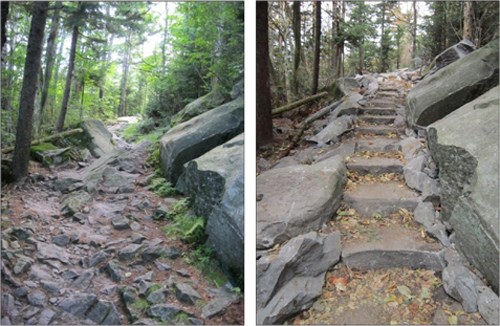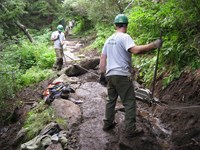 The Forney Ridge Trail, between Clingmans Dome and Andrews Bald, is a popular trail in Great Smoky Mountains high country. The trail was in need of significant reconstruction work to create a sustainable path that would provide a safe trail for park visitors. Over time, the trail sustained major trail erosion and the resources surrounding the trail were being impacted as visitors attempted to find a way around puddles and deep trenches.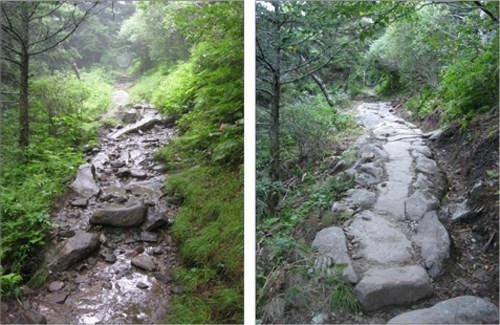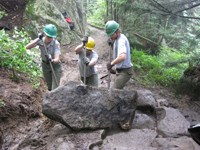 The 1.8 miles of the Forney Ridge Trail out to Andrews Bald was the Trails Forever trail reconstruction project from 2008-2011. Trails Forever Trail Crews worked to reconstruct the trail by installing drainage structures, constructing staircases out of locust wood and native rock, as well as a few elevated turnpikes and even a plank walkway or two.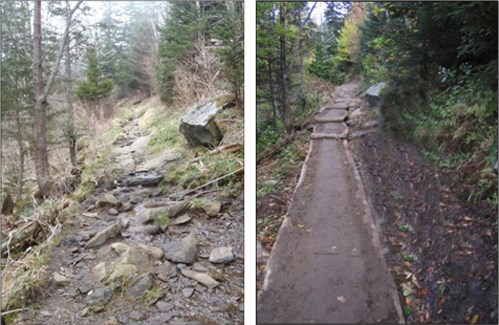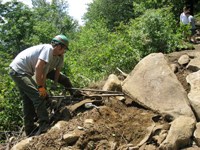 The trail is now much improved and the work is enjoyed by all those who hike the trail! Click here for more detailed information about hiking out to Andrews Bald.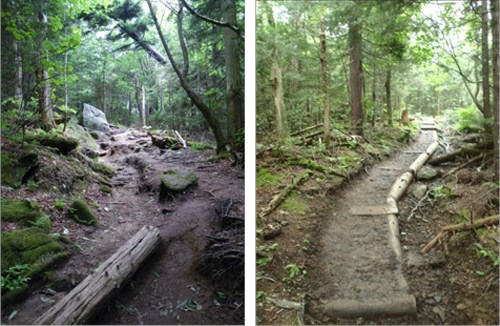 Last updated: April 14, 2015