Cataloochee Campground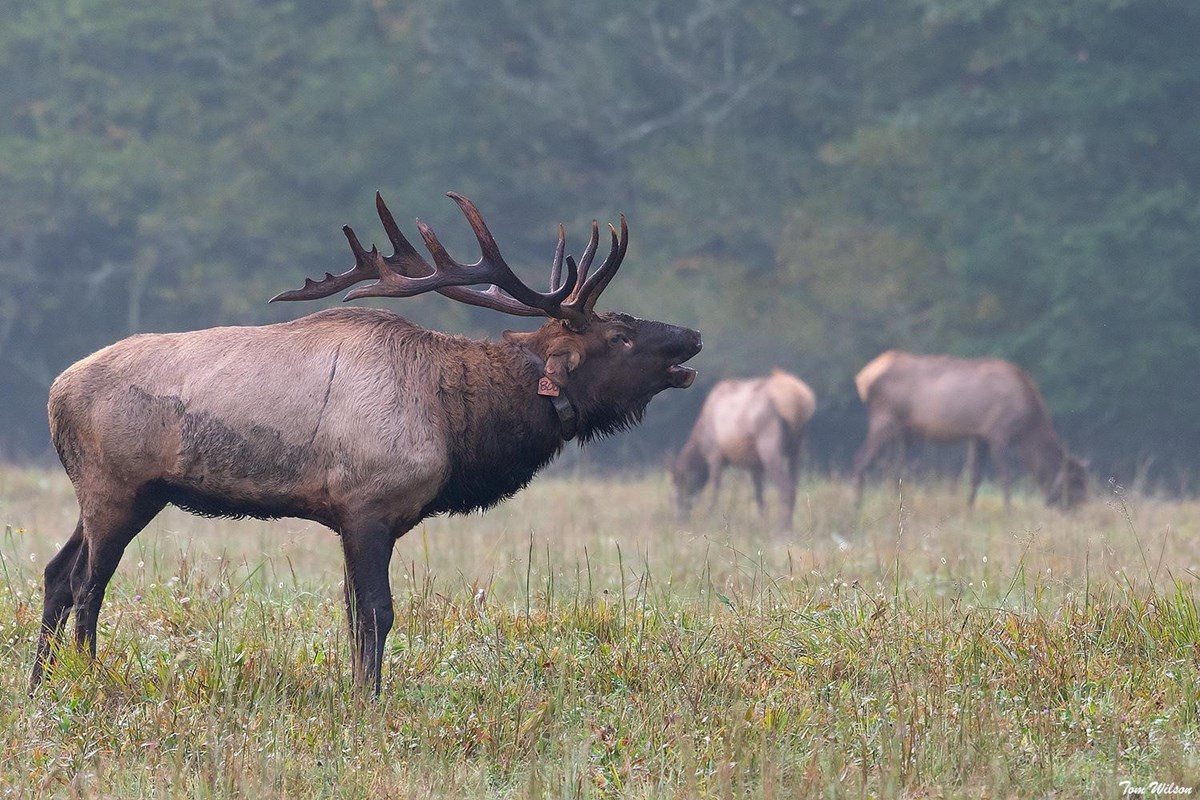 Campground Rules and Regulations
Cataloochee Horse Campground
Cataloochee Group Campground
Need to Know
Price per night $17.50

Tent only campground

Check out is 12:00pm

Quiet Hours 10:00pm-6:00am
Overview
Cataloochee campground is located in the historic Cataloochee Valley--a relatively remote part of Smoky Mountain National Park. The secluded setting offers visitors the ability to enjoy a multitude of recreational activities like hiking and fishing, without the crowds, which are sometimes common in other parts of the park. Cataloochee Campground is surrounded by picturesque mountain ranges and pristine mountain streams, like nearby Cataloochee Creek. Elk are common in this part of the park, during the spring and fall. At a 2,600 foot elevation, Cataloochee provides a moderate climate, characterized by mild winters and hot, humid summers. Whether blanketed in bright spring wildflowers or exploding with vivid fall colors, the scenery at Cataloochee never disappoints.
Cataloochee offers a traditional outdoor camping experience with the added convenience of flush toilets and drinking water. There are no hookups or showers at the campground. Hiking trails and fishing streams are easily accessible from the site and the nearby Cataloochee Group Campground can accommodate larger parties of guests. Additionally, the Cataloochee Horse Campground provides convenient camping for horseback riding enthusiasts.
Hammocks are allowed in the campground with the following guidelines: Must be over the footprint of the campsite, limited to trees 10 inches in diameter with adequate padding around the tree and only 2 hammocks are allowed to be suspended from the same tree.
Campsites are $25 per night for individual campsites. Owners of an Interagency Senior/Golden Age or Interagency Access/Access Pass receive a 50% discount on individual campsites. There is no discount on group sites. There is no discount on camping fees for an Interagency Annual Pass ($80 pass).
Reservations for campsites at Cataloochee Campground may be made 6 months prior to your arrival date online at www.recreation.gov or by calling 877-444-6777. Reservations are required to camp in this campground.
Groceries, Camping Supplies, Food, and Firewood
A limited selection of groceries, camping supplies, visitor convenience items, and food and beverage service are available in the park. Please see listing for additional information.
Bundles of certified heat-treated firewood are available for sale in the communities surrounding the national park. Firewood may not be brought into the park unless it bears the USDA-APHIS-PPQ or state certification that it has been heat-treated. See Firewood FAQs page for additional information.
Late Arrival Procedures
Park campgrounds are not gated. You may check in after hours.However, please be considerate of your neighbors while setting up camp by keeping noise and light to a minimum. Quiet hours are from 10:00 PM-6:00 AM. If you have forgotten your assigned site, check the Arrival List posted on the bulletin board for your name and site number.
Dump Stations for RVs
Dump stations with potable water are located at Cades Cove, Cosby, Deep Creek, Look Rock, and Smokemont campgrounds. In addition, there is a dump station located across the road from Sugarlands Visitor Center, approximately six miles from Elkmont Campground.
For additional information about camping at Cataloochee Campground call 828-497-9270.
Return to the Great Smoky Mountains National Park Campground page.
Last updated: July 1, 2020