News Release
Update: Fire crews plan Cades Cove prescribed burns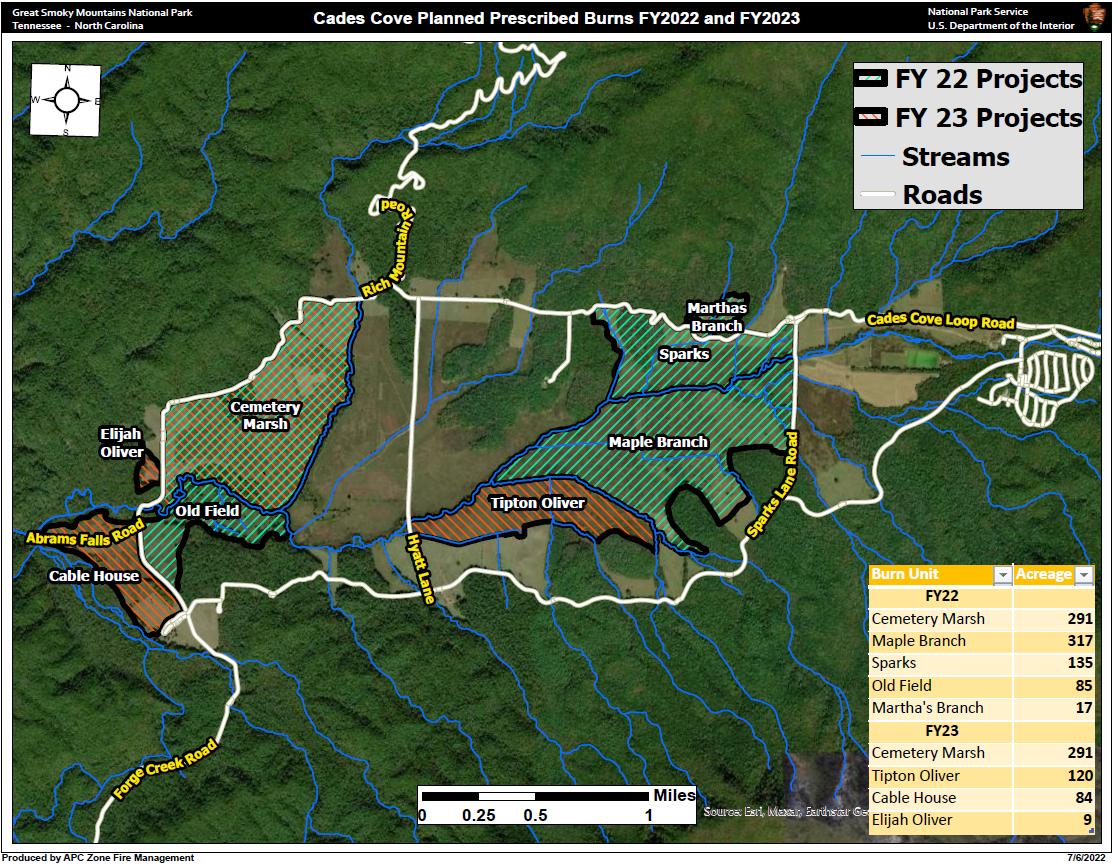 News Release Date:
March 6, 2023
Contact: Emily Davis, 865-440-0066
GATLINBURG, Tenn.—Recent favorable weather conditions have allowed Great Smoky Mountains National Park and Appalachian Piedmont Coastal Fire Management staff to plan upcoming prescribed burns in the Cades Cove area. Burn operations may occur between March 6 and April 1 in several fields of Cades Cove.
Cades Cove historic structures will remain open during fire operations, but there may be temporary road closures to ensure public and firefighter safety. Visitors should expect to see firefighters and equipment along Cades Cove roads. Firefighters remind motorists to reduce speeds and refrain from stopping in work zones. Visitors should also expect to see fire and smoke during operations. If smoke is present on the roadway, motorists should put windows up and turn on headlights.
Over the last 20 years, park managers have conducted prescribed burns during the spring and fall within specific parameters to safely reduce fuels, restore meadow habitats, and maintain the historic landscape of Cades Cove. Before, after, and during prescribed burns, fire managers closely monitor weather conditions like vegetation and soil moisture, wind speed and direction, temperature, and relative humidity.
For more information about the Cades Cove spring prescribed burns, please see
this February 8 news release.
Last updated: March 6, 2023