News Release
Smokies Announces New Resource Management and Science Chief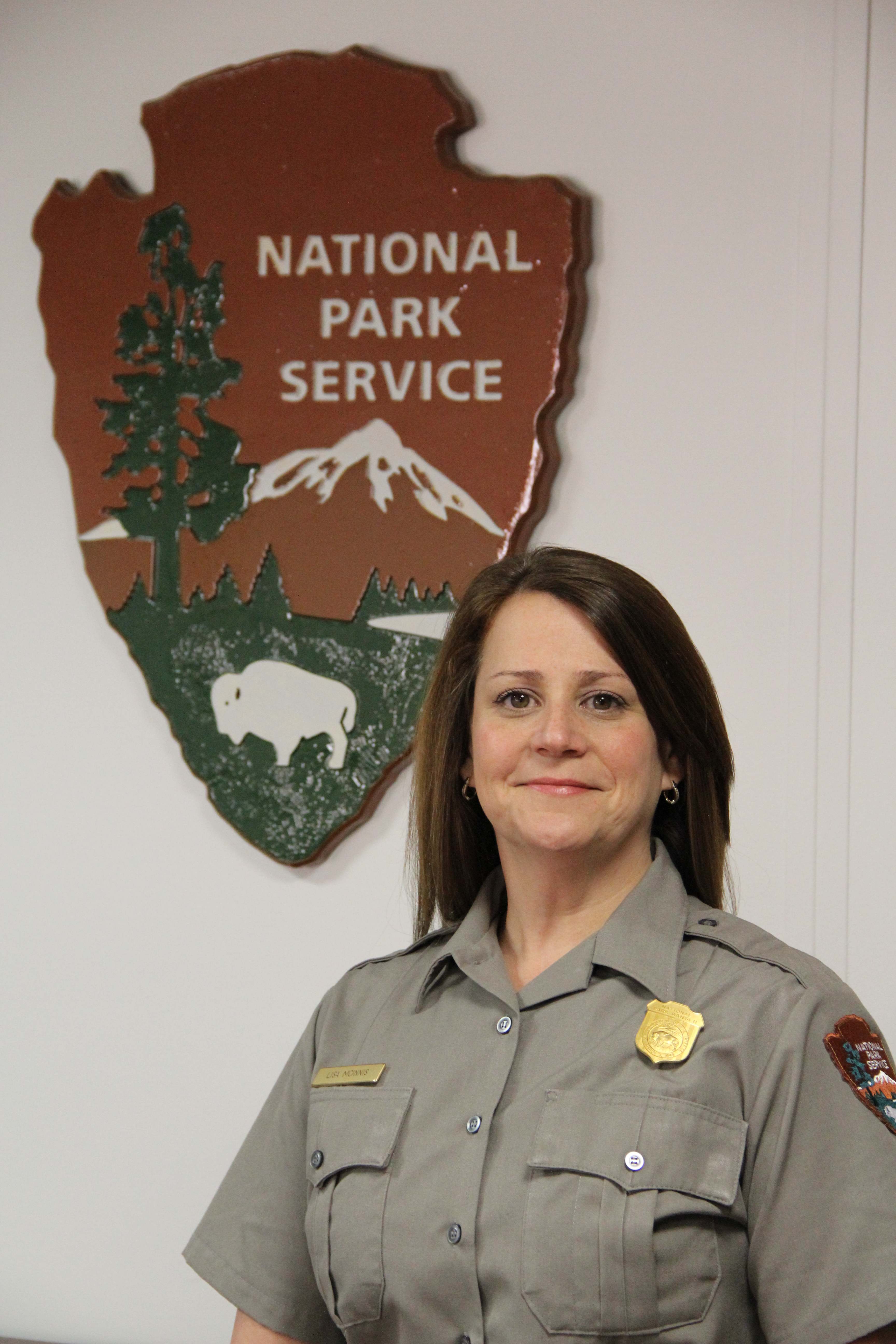 News Release Date:
November 19, 2019
Great Smoky Mountains National Park officials announced that Lisa McInnis has been selected to oversee the park's diverse natural and cultural resources as the Chief of Resource Management and Science. McInnis will lead efforts to protect and preserve the park's remarkable biodiversity, forest health, and rich cultural connections that represent thousands of years of history. 
The division's many responsibilities include: fisheries, wildlife, and vegetation management; inventorying and monitoring of air, water and biological resources; and coordination of myriad research activities. McInnis' portfolio also consists of cultural resource management, historic structures, 
archeological
 sites, cultural landscapes, and museum collections that all have an integral part in preserving the human history and telling the stories of the past. 
"Lisa's knowledge and leadership of programs across the National Park Service have gained her the experience to skillfully oversee these wide-ranging programs and create new initiatives and partnerships that will help the park handle new challenges on the horizon," said Superintendent Cassius Cash.
McInnis comes to this position most recently from the Natchez Trace Parkway where she served as the Chief of Resource Management, overseeing an interdisciplinary program in a park unit with complex and diverse resource challenges. McInnis also served as the Natural Resource Specialist and as the Fire Ecologist, overseeing a vegetation monitoring program at Little River Canyon National Preserve, Mammoth Cave National Park, Gulf Islands National Seashore, Vicksburg National Military Park, Horseshoe Bend National Military Park, and Stones River National Battlefield. In addition, she served in acting roles as Superintendent at Andersonville National Cemetery and Pinnacles National Park, and as the Branch Chief for Natural Resources in the North-Atlantic Appalachian Region. She is currently the chair of the South-Atlantic Gulf Region Natural Resource Advisory Committee.
"I am excited and honored to work in a park with such unparalleled resources," said McInnis. "Great Smoky Mountains National Park, along with other National Park Service areas, continues to be challenged by environmental issues such as air quality impacts and the detrimental effects of nonnative animals, plants, and diseases. I am looking forward to working with the great team at the Smokies to develop stewardship actions that help us deal with these issues."
McInnis received her Bachelor of Arts degree from Centenary College, a Master of Science in Biology from Louisiana Tech University, a Master of Business Administration from Mississippi State University and a Ph.D. in forestry from Stephen F. Austin State University.
McInnis grew up in Belcher, Louisiana and enjoys hiking, home improvement projects, horseback riding, and spending time with her family and friends. Her husband, Kent and their two dogs will join her at the Smokies.
--NPS--
www.nps.gov/grsm
www.Facebook.com/GreatSmokyMountainsNPS
www.Twitter.com/GreatSmokyNPS
www.Instagram.com/GreatSmokyNPS
www.flickr.com/photos/greatsmokymountainsnationalpark
Last updated: November 19, 2019