News Release
Park Welcomes Emergency Manager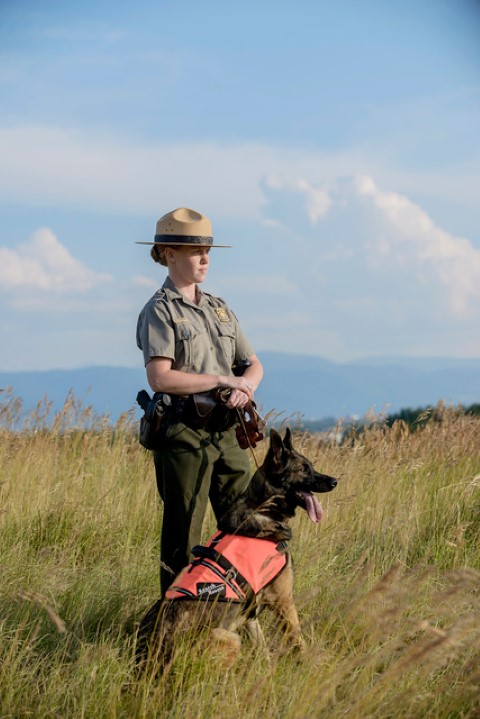 News Release Date:
June 26, 2020
 This new position will function to coordinate emergency medical response and search and rescue operations with responders inside the park in partnership with local agencies and organizations. She will also lead preventative search and rescue efforts, such as providing safety information to hikers by staff and volunteers.
Liz Hall comes to the Smokies from Yellowstone National Park, where she served in the Emergency Services office since 2017. Prior to her job in Emergency Services, Liz was a law enforcement ranger in the Lamar River District. Before working at Yellowstone National Park, Liz was a backcountry ranger at Klondike Gold Rush National Historical Park in Skagway, Alaska.
"I am excited that the park was able to fill this essential position with someone with the skill and experience that Liz holds," added Lisa Hendy.
Liz has a master's degree in public administration and is a Nationally Registered Paramedic. She spends her free time volunteering with a local search and rescue team and working her search and rescue dog, Reu. She also enjoys hiking, rock climbing, and boating. Liz grew up in Knoxville, Tennessee and she is excited to come home and work in the park that introduced her to conservation and the National Park Service. She is moving to the Smokies with her husband, Travis Hall, who is also a ranger, and their young son.
--NPS--
www.nps.gov/grsm
www.Facebook.com/GreatSmokyMountainsNPS
www.Twitter.com/GreatSmokyNPS
www.Instagram.com/GreatSmokyNPS
www.flickr.com/greatsmokymountainsnationalpark
Last updated: July 1, 2020