Geology tour: the park's famous features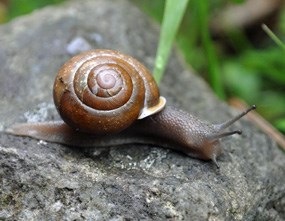 Ever wonder what's under your feet in Great Smoky Mountains National Park? Take a virtual geology tour of the mountains for a glimpse into the geologic past of Clingmans Dome, Newfound Gap, Roaring Fork, the Sinks, and Cades Cove. Often, rocks can tell the story of an entire landscape, including its soils, plants, wildlife, and even human inhabitants.
Check out a series of geology podcasts, as well as a virtual fly-through tour of the park's geology at the Great Smoky Mountains Association website.
Many thanks in the production of these podcasts to Nathan Lyons, Geologist-in-Parks, as well as Great Smoky Mountains National Park and Great Smoky Mountains Association staff.
Last updated: June 15, 2015