Missing from our streams, wetlands, & riparian areas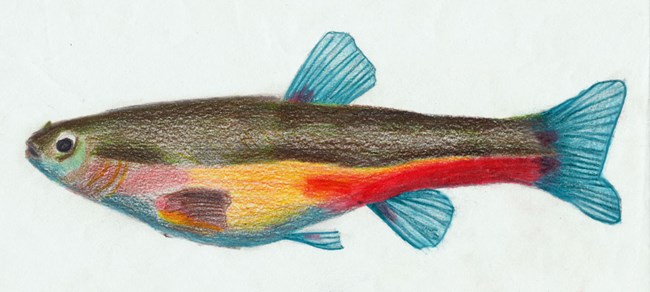 Flame chub (Hemitremia flammea)
Status: Missing
Last seen in park: 1990
Species story: This small, orange-tinged fish only existed in one spot in the entire Little Tennessee River watershed: in Cades Cove springs. While this species is also found in the Cumberlands, it seems to have disappeared from the Great Smoky Mountains.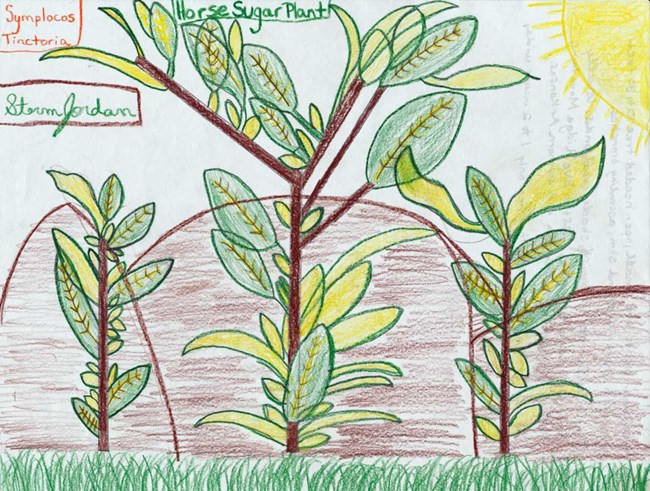 Horse sugar (Symplocos tinctoria)
Status: Missing
Last seen in park: 1940s; RELOCATED 2013!
Species story: Horse sugar, a low bush with sweet-tasting leaves, used to grow in Smoky Mountain wetlands. Wetlands, however, have mostly disappeared over the last 200 years, because people drained them to make dry farmland. A team of campers from the Great Smoky Mountains Institute at Tremont found a few bushes near Fontana Lake in 2013 and have been trying to identify caterpillars found on it, presumably also a species almost lost to the park. Today Inventory and Monitoring teams in the park are mapping areas where wetlands once existed, and will hopefully find additional horse sugar.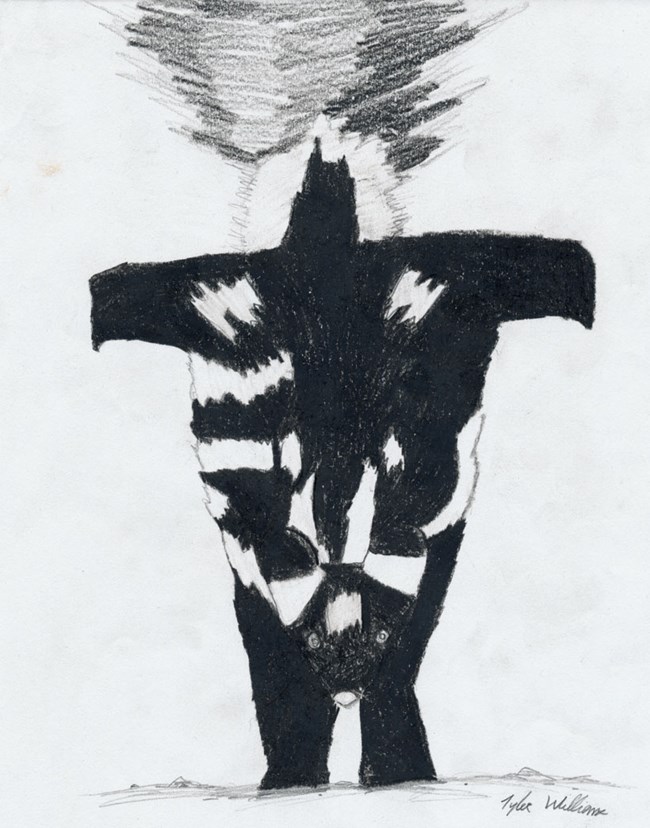 Eastern spotted skunk (Spilogale putorius)
Status: Uncommon, and possibly declining
Last seen in park: still exists in park today
Species story: It is hard to find population density estimates for the Eastern spotted skunk in the Southern Appalachians, in part because this small animal hides out in thick rhododendron patches along mountain streams. A 2000 study of spotted skunks in Cherokee National Forest, adjacent to the park, recommended that scientists keep an eye on this species because it was so seldom seen. Resource managers in the Smokies have sighted fewer of these reclusive animals over the last decade and think they may be declining, but one had its picture taken after a late fall snow storm on the Tennessee side of the park in 2014.
Last updated: July 13, 2015