The future of air, water, & brook trout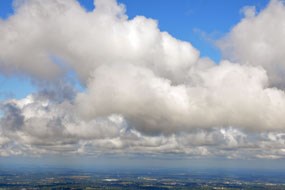 Everything in the park is connected. In this podcast, learn about air quality, the health of Smoky Mountain streams, and efforts to restore one of the park's most sensitive stream-dwellers, the native Brook trout.
Want to help keep air, streams, and native species healthy? You can, either at your own home, by limiting energy use, and therefore pollution, or by visiting the park and lending a hand. Check out information on volunteering in the park, or with Trout Unlimited.
You can also read more about air quality monitoring, water quality trends, and brook trout restoration in these issues of Dispatches from the Field.
Return to the Dispatches from the Field main page.
Last updated: June 15, 2015