Chimney Tops 2 Fire Repeat Photography
Following the 2016
Chimney Tops 2 Fire
, Great Smoky Mountains National Park began a
repeat photography
project to learn how forests grow back in severely burned areas. This project helps us understand the fire's impact to vegetation and trail safety and will help the park manage the burned area.
The Chimney Tops 2 Fire
The Chimney Tops 2 Fire began on November 23, 2016 on Chimney Tops, a remote area of the park characterized by vertical cliffs and narrow, rocky ridges. This human-caused fire burned across 11,000 acres in the park, leaving behind a mosaic of burned and unburned landscapes.
Before the fire, the Chimney Tops Trail was one of the most popular hiking destinations in the park. A short hike rewarded visitors at the summit with striking panoramic views. But a combination of severe fire and high winds during the Chimney Tops 2 event removed much of the trees and soils near the summit, leaving behind bare rock.
Because these new conditions were unstable and unsafe, the park closed off the last ~1/4 mile of the trail. A new observation deck allows hikers to view the Chimney Tops summits from a distance, and the final section of trail remains closed.
This repeat photography project will help the park determine when the summit area may be stable enough to re-establish the trail.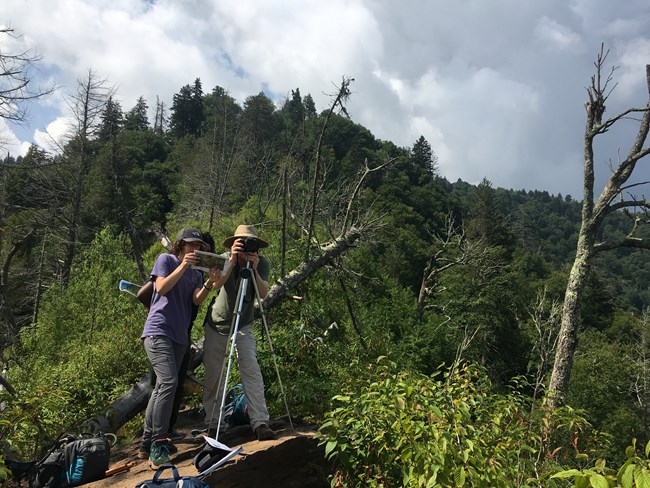 What is Repeat Photography?
Sometimes, a photo can tell a story much better than numbers and words. As the saying goes, "a picture can be worth a thousand words!"
Have you ever marked a child's growth on a door frame? By returning to that door frame year after year, you can track gradual changes in height. Repeat photography is based on the same concept. By returning to the same location year after year and taking photos from the same vantage point each time, we can track landscape changes through time.
On the images below, move the center slider to compare vegetation recovery from August 2017 (nine months after fire) to August 2022 (five years after fire)
View of Chimney Tops 1 Ridgeline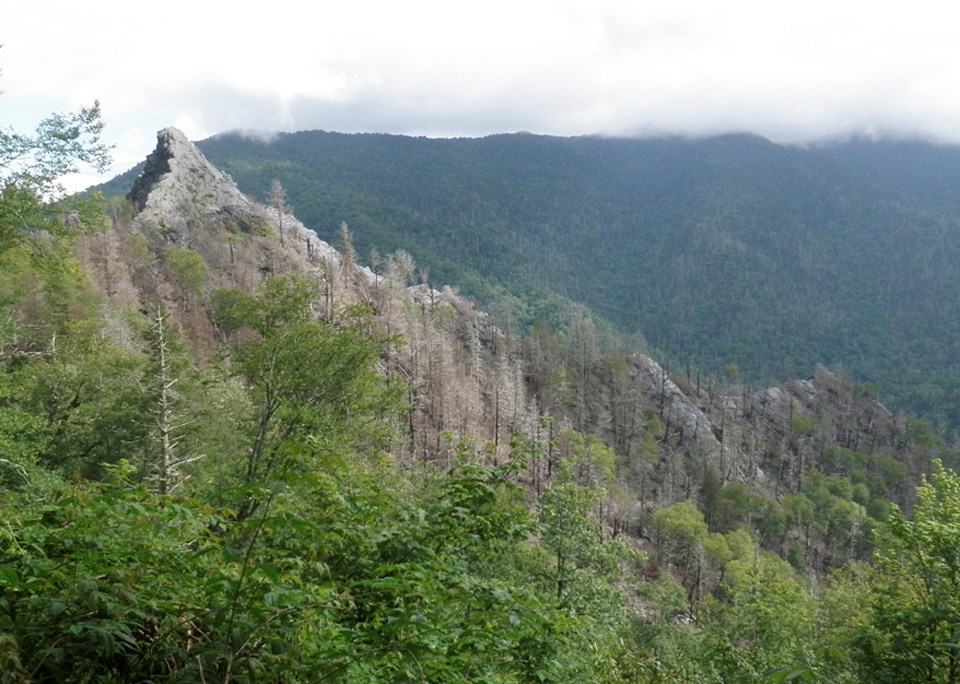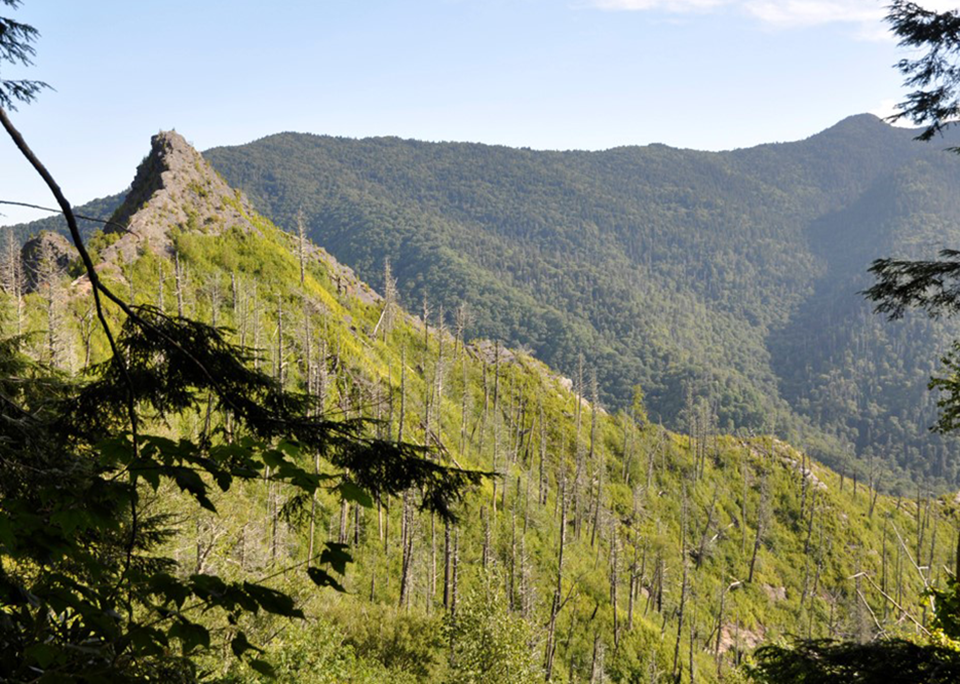 Left image
August 2017 (9 months post-fire)
Credit: Rob Klein/National Park Service
Right image
August 2022 (5 years post-fire)
Credit: Troy Evans/National Park Service
View of Chimney Tops 1 Summit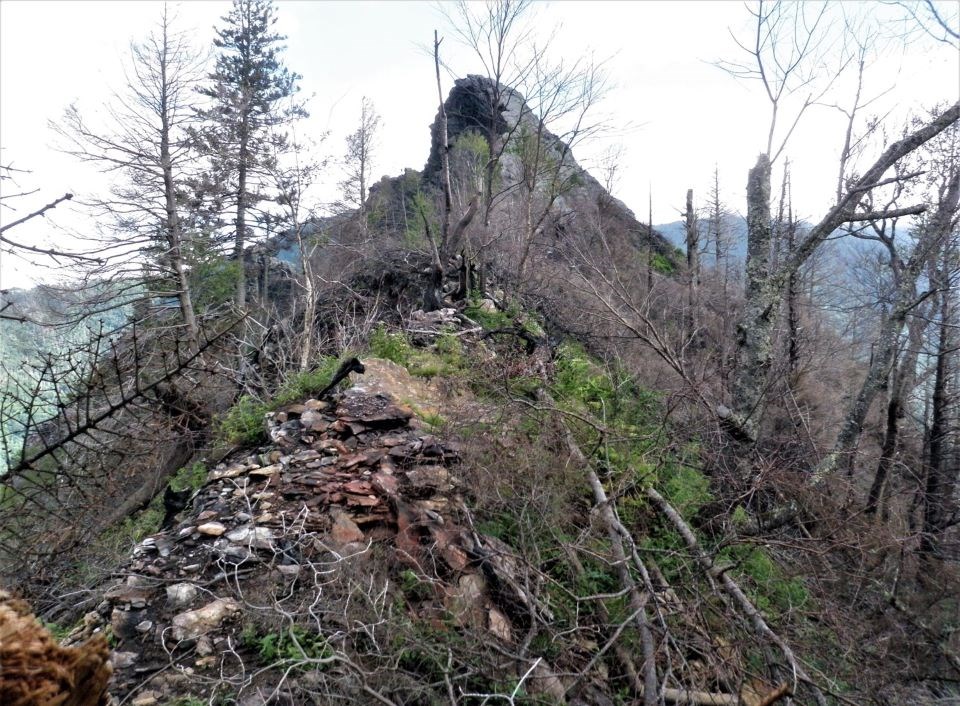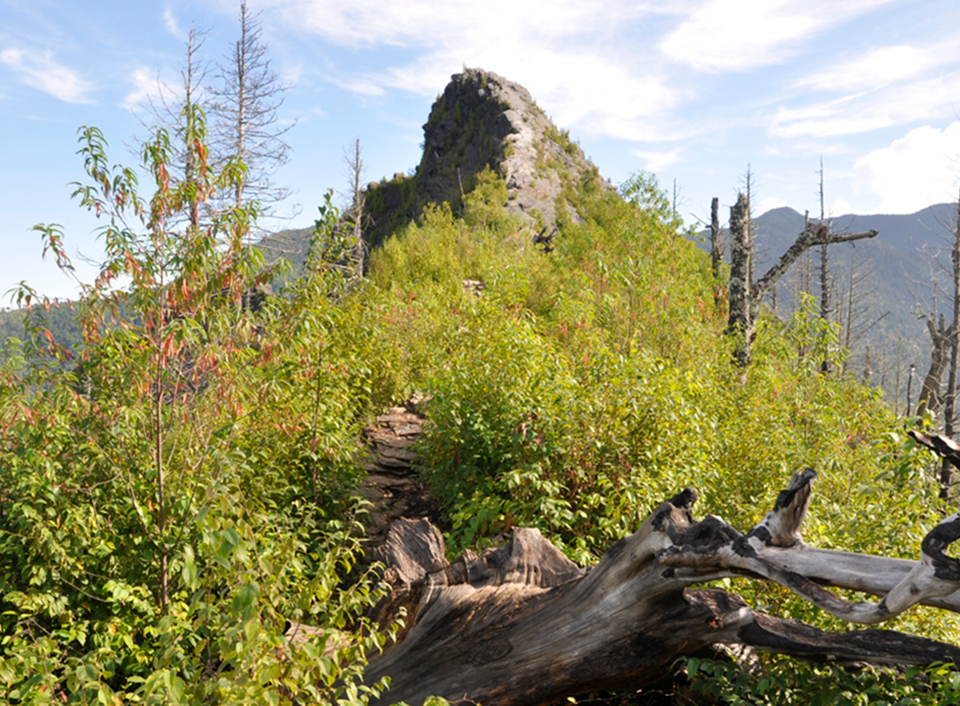 Left image
August 2017 (9 months post-fire)
Credit: Rob Klein/National Park Service
Right image
August 2022 (5 years post-fire)
Credit: Troy Evans/National Park Service
View facing North from Twin Creeks Science & Education Center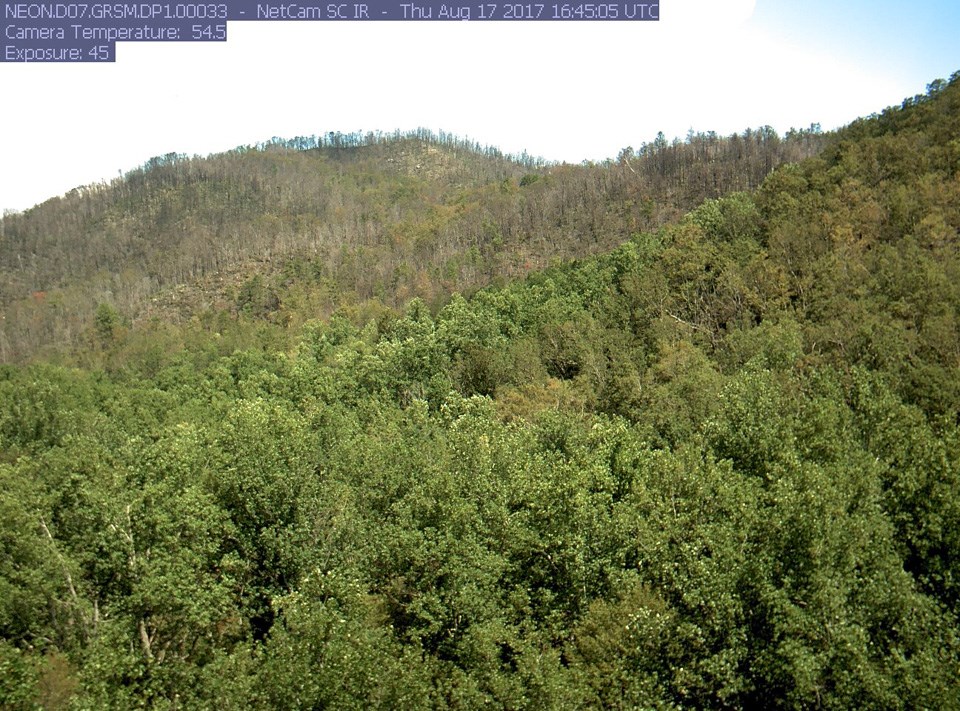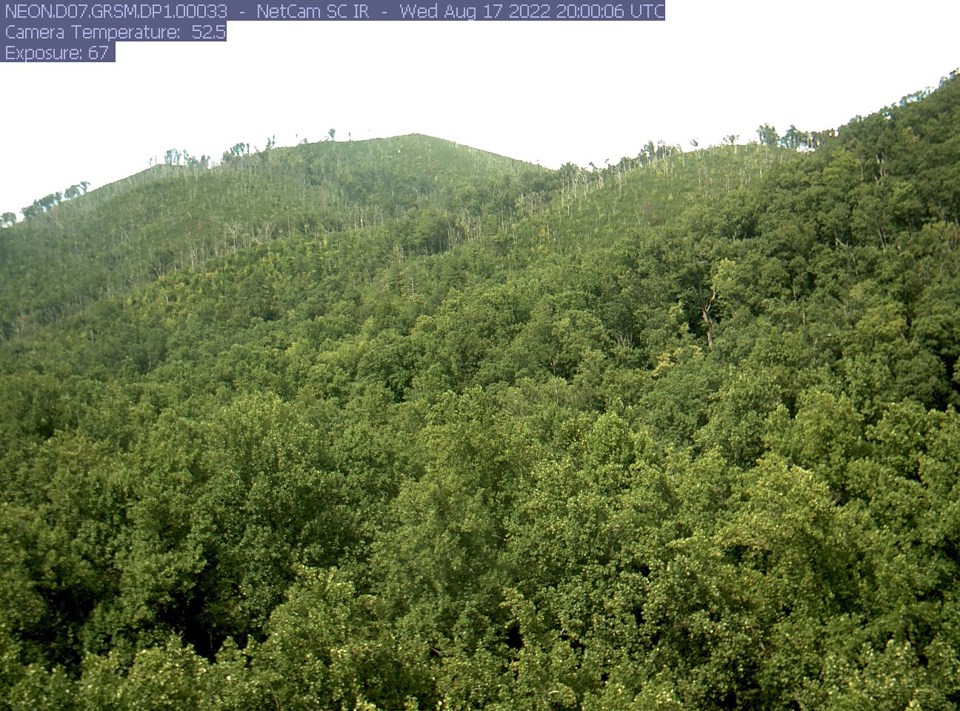 Left image
August 2017 (9 months post-fire)
Credit: NEON PhenoCam Network
Right image
August 2022 (5 years post-fire)
Credit: NEON PhenoCam Network