Ranger-Led Field Trips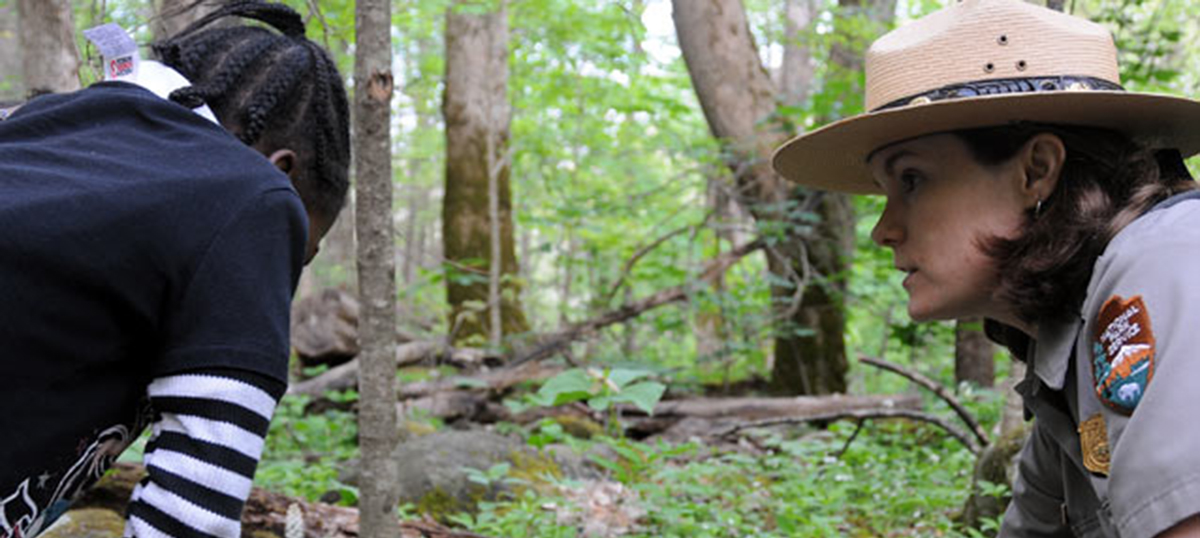 To request an Education Program in TN, Complete this Form

To request an Education Program in NC, Email or call 828-497-1907

Great Smoky Mountains National Park offers a wide variety of free, in-park, ranger-led, curriculum-based programs. These programs are correlated to North Carolina and Tennessee state learning standards, provide students with an engaging learning experience, and enhance classroom learning by utilizing the park's cultural and natural resources as teaching tools.
Our education programs are crafted for specific grade levels and their state standards. Please visit the individual grade pages for information on program locations, themes, and activities.
All programs require pre-registration. Please email or call the Education Branch (NC: 828-497-1907, TN: 865-436-1258) for more information or to request a program.
In addition to Ranger-led programs, we also have Packets for Teacher-Guided Programs.
Please visit our Teacher FAQ page for answers to common questions.

Last updated: August 20, 2021