Hunting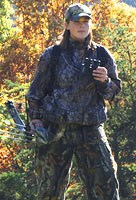 While hunting is not permitted in Great Sand Dunes National Park, licensed hunters may hunt in Great Sand Dunes National Preserve during designated legal seasons. Please be familiar with hunting access, game transport corridors, and guidelines before beginning your hunt. Learn more about firearms regulations before visiting the park and preserve.
Hunters may access Great Sand Dunes National Preserve via:
Medano Pass Primitive Road (from the west or east)
Music Pass Trailhead (from the east on CR119)
Mosca Pass (usually accessed from the east on CR 583; hunting access is permitted from the Montville/Mosca Pass Trailhead on the west side of the range, but game transport is only permitted through the east end of the trail at Mosca Pass)
Liberty Trailhead (northern backcountry access to Rio Grande National Forest and Great Sand Dunes National Preserve)
Sand Ramp Trail (About 1/2 mile North of Point of No Return)
View the map linked above for details on where you can access hunting in the preserve and where you can transport game through the national park.
Reservations for Cold Creek Drainage
Due to overgrazing, there is a limit on pack animals permitted in the Cold Creek drainage.
No more than two hunting parties with a combined maximum of six (6) head of livestock may establish campsites and maintain their livestock within the watershed drainage of Cold Creek at any one time during hunting season.
Any one hunting party is limited to four (4) head of livestock.
Each hunting party with livestock must have a permit to camp and/or hunt in the Cold Creek drainage.
Please call ahead three (3) months or less in advance to check if your animals are within the limit, and to reserve pack animal use in Cold Creek; call 719-378-6395 between 9:00-4:00.
Guided Hunts
Contact the Chief Ranger at 719-378-6322 or via email for a list of guides that are authorized to lead hunts in Great Sand Dunes National Preserve.
Questions?
Please email or call the Visitor Center at 719-378-6395.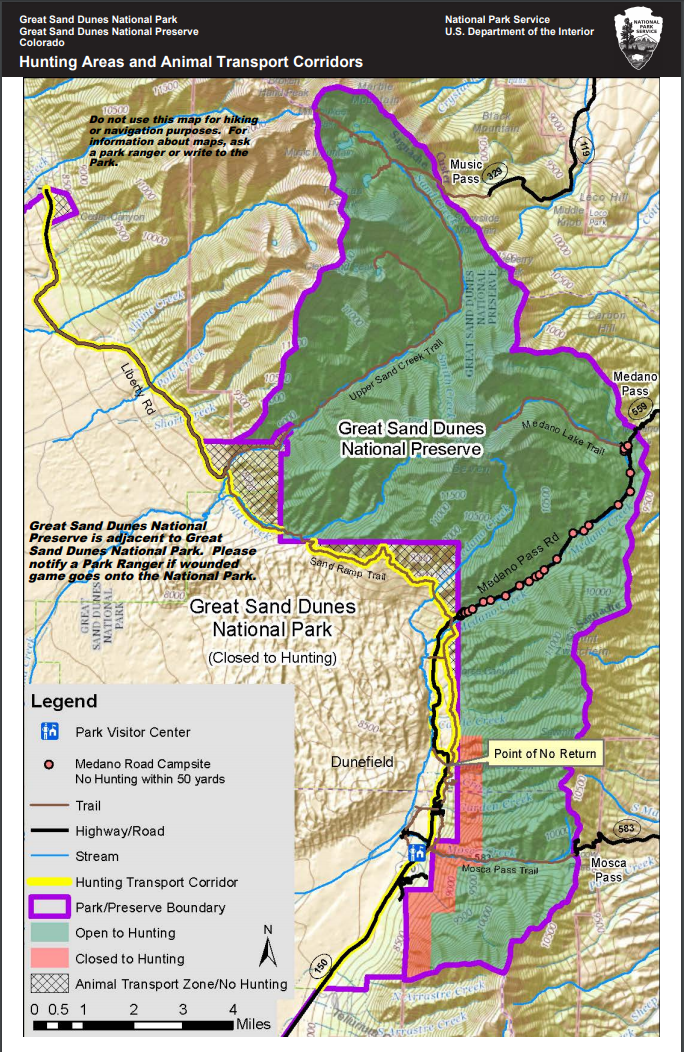 Hunting Map
Last updated: August 10, 2023