Medano Pass Primitive Road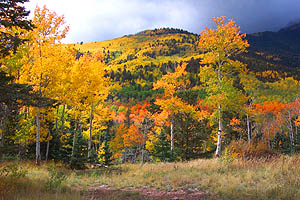 Map and Guide
Printable (8.5"x14") Medano Pass Road Map and Guide (pdf)
Current Road Conditions
Refresh this page for the latest update.
updated May 25, 2017

The road is currently closed at Castle Creek Picnic Area, 3 miles from the western entrance of the road. The gate at Muddy Creek Crossing on the eastern side of the range is also closed.

In an average year, the snow melts enough to permit travel all the way over the pass by mid-to-late May. An opening date for the road is not yet available.

Sand conditions up to Castle Creek are relatively moist. Most vehicles don't need to drop air pressure at this time. The air station at the beginning of the road is now open to refill tires if you do drop pressure.

For more information, please contact the visitor center at 719-378-6395.

Check the park's weather page for the most accurate park forecasts.
Reminder: 4WD vehicles are required on this road. Mini-SUVs, wagons, and similar vehicles with low clearance may get stuck in the sand or creek crossings. ATVs are not permitted anywhere in Great Sand Dunes National Park and Preserve. All vehicles must be highway-legal in Colorado.
Contact the Visitor Center for the latest information and conditions: 719-378-6395.
Current Level of Medano Creek
From Great Sand Dunes, the Medano Pass Road crosses Medano Creek nine times on its way to Medano Pass. See the current cubic feet per second (cfs) flow of Medano Creek (available spring through fall). This current flow chart is shown as a graph over the past 10 days; click "1 month" for a longer trend. Creek flow is normally highest at dawn, and lowest in late afternoon. Peak flow for an average season is about 40 cfs (cubic feet per second). When creek flow goes over 50 cfs, the road is closed for safety, because water that high can sweep a vehicle downstream.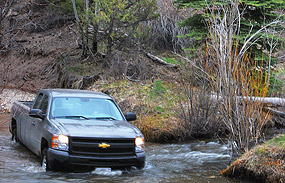 Part of the mountain watershed of the Great Sand Dunes, Medano Pass (pronounced MED-ah-no; in the original Spanish the accent is over the e) is a scenic backcountry route. The rugged road takes you through soft sand around the eastern side of the dunefield, up through a forested mountain canyon, then over 10,000' Medano Pass, eventually joining Highway 69 in the Wet Mountain Valley. In the first 5 miles of the road, there are few places to turn around: Point of No Return (1.1 mile), Sand Pit (1.8 miles), Castle Creek (2.6 miles), and the first Medano Creek crossing (4.5 miles). 4WD vehicles are required for this road. Mini-SUVs with low clearance, wagons, and similar vehicles may get stuck in the sand or creek crossings. All vehicles and drivers must be street-licensed to drive in Colorado; off-road vehicles and unlicensed motorcycles are not permitted.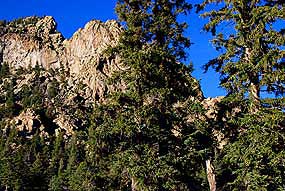 The road includes soft sand for about 4 miles, 9 creek crossings, and a rocky roadbed near the summit of the pass. When sand becomes soft during dry times, dropping tire air pressure to about 20 pounds may be necessary. Full tire pressure is required to drive over rocks higher on the pass, so if you do drop pressure, you will need to either 1) have your own air compressor to refill before going higher on the pass, or 2) drive the road from east to west, and reduce pressure after going over the pass but before driving through the soft sand. A free air compressor is available at the western entrance to the road in the national park (open in warmer months only).
The Medano Pass Road is not a shortcut to save time. Driving speed averages 5-10 mph. Plan on 2 1/2 to 3 hours to drive the entire 22 mile road. The road's eastern entrance is in Huerfano County; the closest town to the eastern entrance is Westcliffe.
Click View Park Map at left to see the official park map with zoom-in capability. This map shows the Medano Pass Primitive Road's route through the park and preserve. An area map of the Medano Pass Primitive Road showing regional towns and highways is also available.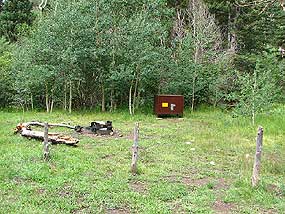 Medano Road Camping Information
Roadside camping is permitted only at 21 numbered campsites in Great Sand Dunes National Preserve beginning 5.2 miles from where the road begins near Piñon Flats Campground. These sites are indicated with a brown post and camping symbol, and are numbered by approximate road mileage from the Park/Preserve boundary to Medano Pass. Numbers in parentheses are approximate road mileage from Medano Pass down to the Preserve/Park boundary. Roadside car camping is only permitted in designated sites in the national preserve. Vehicle access to these sites is only available late spring through fall, depending on snow, creek, and road conditions.
These designated sites are free of charge and first-come, first-served. All 21 sites fill on summer holiday weekends, and often on other summer weekends.
Map and Guide
Printable (8.5"x14") Medano Pass Road Map and Guide (pdf file) showing locations of campsites along the road, and camping regulations.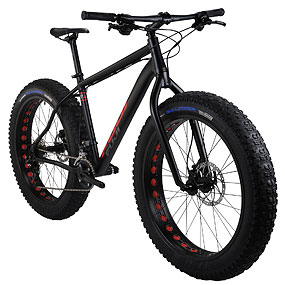 Fat bikes (mountain bikes with extra wide tires for sand) are permitted on the Medano Pass Primitive Road, both for day use and for overnight camping in Medano Canyon. Check current sand conditions (above on this page) before riding; if sand gets too soft and dry, travel may not be possible. Bikes are not permitted off-road.
You will be sharing the road with vehicles, some traveling at higher speeds in order to make it through sandy sections. For your safety, listen and watch carefully for vehicles as you ride.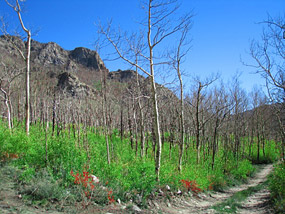 The road passes through some sections of forest that were burned in a 6,249 acre wildfire in 2010. Burned, standing trees may fall at any time, especially during wind. Thunderstorms may produce dangerous debris flows that can trap people or vehicles, and that may make the road impassible. The water in Medano Creek may still contain a little soot and ash, especially in lower sections;soot levels may increase during heavy rainstorms or snowmelt. Upper sections of Medano Pass were not burned; water is clear higher on the pass.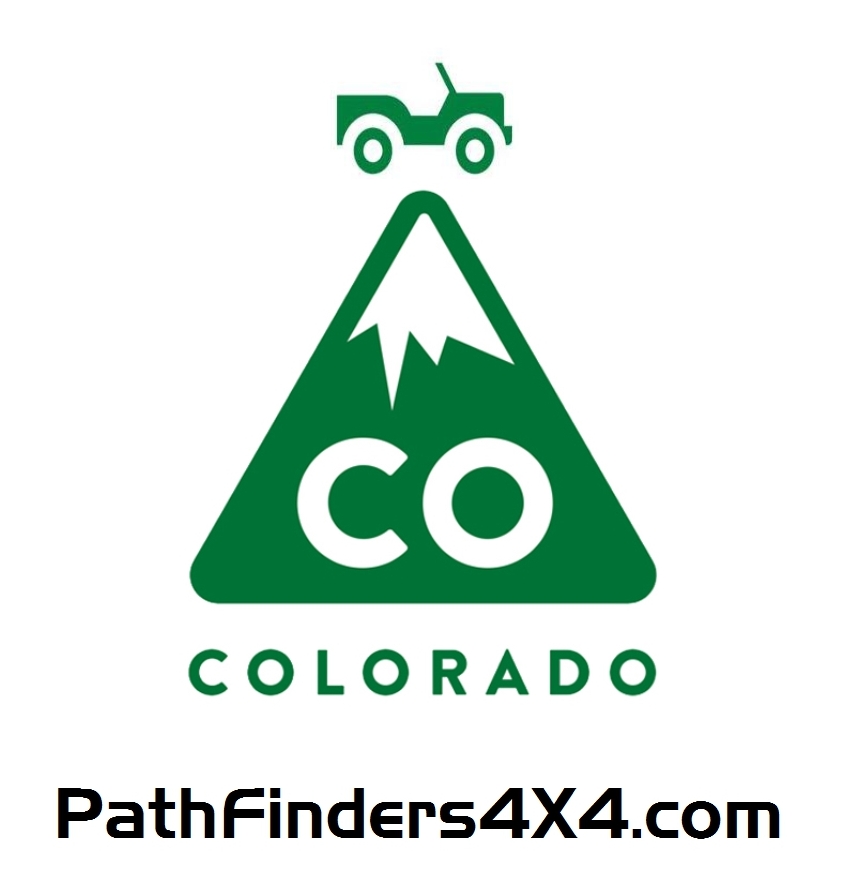 Four-Wheel Drive Tours and Jeep Rentals
Visitors that do not have a 4WD vehicle but would like to experience the Medano Road may contact Pathfinders 4X4, the only permitted 4WD tour provider.
Medano Pass Primitive Road Repairs Will Bring Road Delays and Closures at Great Sand Dunes
Posted March 15, 2017

Mosca, CO – Great Sand Dunes will begin road repairs along a section of the Medano Pass Primitive Road this week. The Medano Pass Primitive Road is a rough, 22-mile road connecting Great Sand Dunes with the Wet Mountain Valley and Colorado State Highway 69. The road is currently closed, due to snow, past Castle Creek picnic area to the top of the mountain pass and will remain closed until further notice. The repair work will bring delays and additional closures to currently opened areas of the Medano Pass Primitive Road. Specifically sections from Horse Trailer Parking area to Castle Creek picnic area will be impacted over the next 30 days.

Crews will remove failing road stabilization materials and replace the road sub-grade with imported gravel to prevent 4wd vehicles from bogging down in extremely deep soft sand sections of road. To preserve the primitive character of the road, the final project will result in a sand road surface with a stabilized base course. Once completed, the Medano Pass Primitive Road will still require 4WD vehicles to drive beyond the Point of No Return. Great Sand Dunes sees this repair project as an opportunity to improve the experience for 4WD enthusiasts.

Medano Pass Primitive Road will remain open from Horse Trailer Parking area to Point of No Return parking area, a 1.1 mile stretch of the road that allows 2WD and 4WD vehicular traffic. The Point of No Return parking area to Sand Pit parking area, a 0.7-mile stretch of the road that allows 4WD traffic, will be briefly closed to the public to complete repairs and allow access for large machinery to enter and exit the construction area. Visitors should yield to construction crews and machinery, leaving room for construction traffic to pass during the construction project.

The biggest closure that will impact visitors is the closure of the road between Sand Pit parking area and Castle Creek picnic areas. No traffic can pass between these points during construction even after hours. Road crews and directional and safety signage will be present before visitors approach the closure area. In addition, supplies and equipment will be staged at Horse Trailer Parking area, allowing for slightly reduced parking for visitors.

For more information about the Medano Pass Primitive Road closures and delays, visit the park website at www.nps.gov/grsa or contact the Great Sand Dunes Facility Manager, Chuck Tomkiewicz at 719-378-6331