Calendar
2019 Calendar of Events
More events will be added as they are confirmed!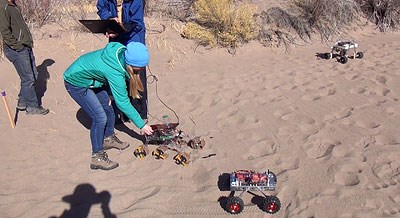 Saturday, April 13, 8:00am-11:30am
Sand Robotics Challenge, Sponsored by NASA and Adams State University
Great Sand Dunes are very similar to the dunes on planet Mars, where NASA rovers explore and do scientific research. Each spring, NASA and Adams State University sponsor a sand robotics challenge, where college student teams and the general public can compete with their own homemade rovers and learn about the technology of Mars rovers! The competition takes place in the Medano Creekbed, outside the designated wilderness area of the dunefield. Learn more on the
Colorado Space Consortium's website
. Free entrance to the park this day!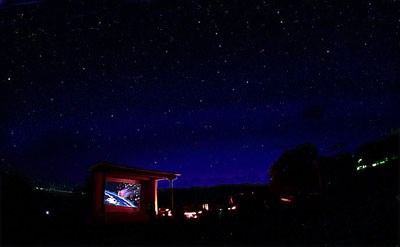 Friday, May 24 - Saturday, September 28
Summer Ranger Programs
Evening programs or night hikes will be offered on most weekends in the summer at the outdoor amphitheater. Afternoon programs on weekends and some weekdays will allow visitors to learn more about the unique resources of Great Sand Dunes. View the current
ranger program schedule
.

Friday, May 24 - Monday, September 2
Extended Visitor Center Hours
Great Sand Dunes will offer extended visitor center hours starting Friday, May 24 through Labor Day weekend. The visitor center will be open daily from 8:30am to 5pm.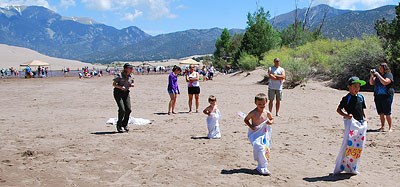 Saturday, August 3, 9 am – 1 pm
Junior Ranger Day
Junior Ranger Day is an opportunity for kids of all ages to participate in exploratory activities at the South Ramada picnic area, adjacent to the Dunes Parking Area. Participants will have the opportunity to earn prizes after completing a variety of activities. This event is made possible with generous support from Friends of the Dunes and the staff and volunteers of Great Sand Dunes. Free entrance for all visitors this day!
Saturday, August 17, 1:00 pm
Visitor Center
Japanese Heritage of the San Luis Valley
Lifelong valley resident and historian Bessie Konishi will share photos and stories of the thousands of Japanese Americans who settled in this valley beginning in the early 20th century.
Search Filters
By Park
By State/Territory
By Event Type


Last updated: February 14, 2019