Calendar
This page features special events planned for 2023 at Great Sand Dunes. More events will be added as they are confirmed.

For the schedule of regular afternoon and evening programs, please visit our Ranger Programs page.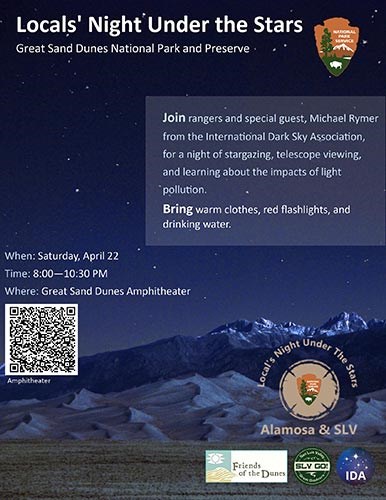 Saturday, April 22, 2023
Amphitheater
Locals' Night Under the Stars
Guest Speaker Michael Rymer from the International Dark Sky Association will present on the importance of preserving natural darkness. SLVGO will also share their work on the proposed Sangre de Cristo Dark Sky Reserve. Friends of the Dunes is helping to sponsor this event and will be present. The presentation will be followed by stargazing and telescope viewing.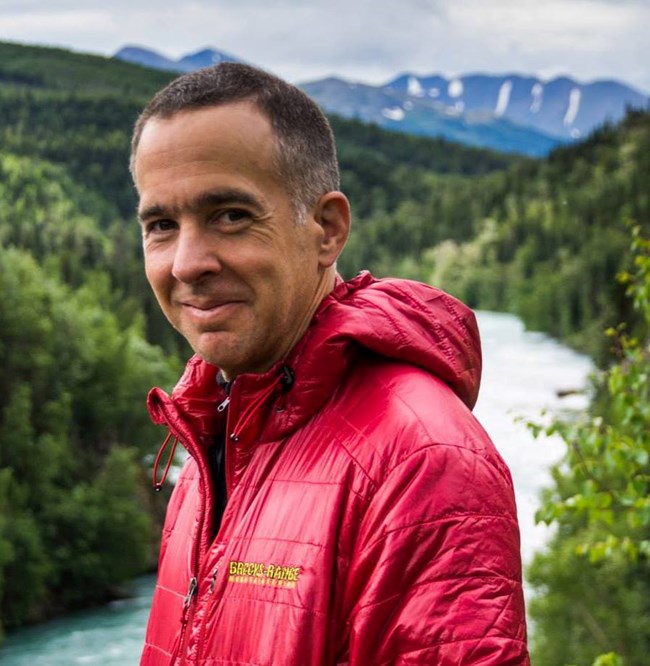 Thursday, May 4, 2023 and Friday, May 5, 2023
3:30 pm
Amphitheater
Wild Music: A Composer's Obsession with America's National Parks
with Composer Stephen Lias

What happens when the wildness of trail, river, and mountain intrude on the velvet seats and hushed silences of the concert hall? What does a sunrise sound like? How can violins express the movement of Caribou? Adventurer-Composer Stephen Lias thinks a lot about these questions. In his pursuit of answers, he has served as Composer-in-Residence for Rocky Mountain, Glacier Bay, Denali, and Gates of the Arctic National Parks, Glacier, and others, and his compositions have been performed in such far-flung places as Texas, Australia, Taiwan, Alaska, and Venezuela. In this engaging presentation, you will explore the many ways that adventure, scenery, fear, history, wildlife and geology can be translated into music. You'll hear audio excerpts from a variety of musical compositions and you'll learn how the worlds of Steinway and Gore-Tex go together like fine coffee and a mountain sunrise.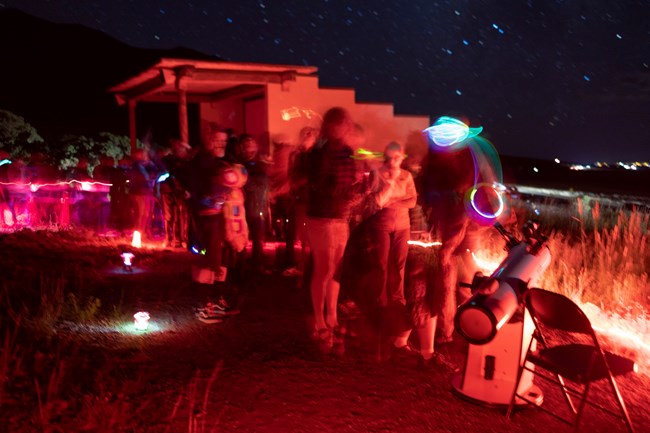 Saturday, May 20, 2023
Amphitheater
A Night with NASA
Guest speakers from NASA's Goddard Space Flight Center will share the next space telescope mission, the Roman Space Telescope. The presentation will be followed by stargazing and telescope viewing. Also attending this program are the Colorado Springs Astronomical Society, International Dark Sky Association, and other park partners. https://roman.gsfc.nasa.gov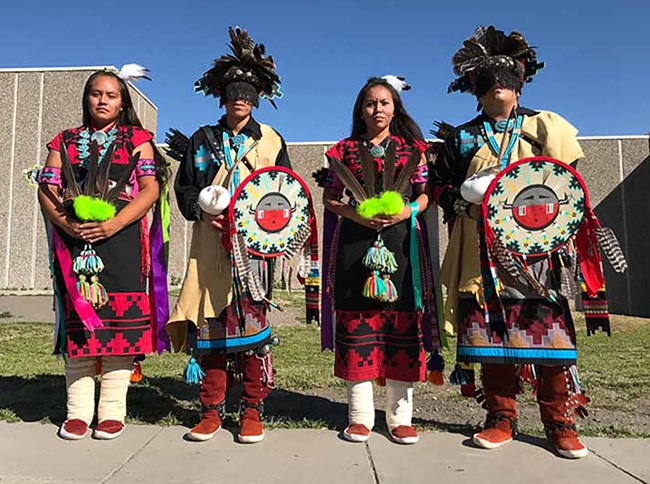 Saturday, June 3, 2023
Lecture on the Navajo Treaty of 1868

3:30 pm, Visitor Center

Dineh Tah' Navajo Dancers

6:00 pm, Amphitheater
The 1868 Navajo Treaty was a painful chapter in the history of the Navajo (Dineh) people. At 3:30 pm in the Visitor Center Auditorium, join Shawn Price for a 45-minute lecture about the history surrounding this controversial treaty. At 6:00 pm at the park's outdoor Amphitheater, the Dineh Tah' Navajo Dancers will perform traditional dances. The program is free, but regular entrance fees are in effect.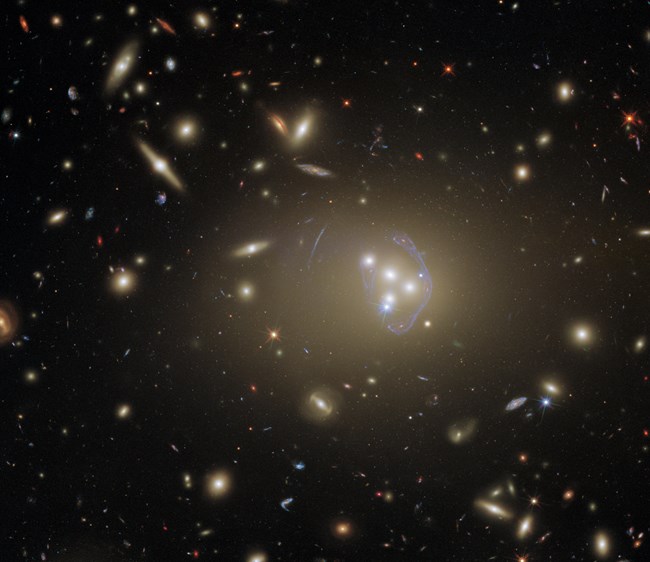 Saturday, June 17, 2023
8:45 pm
Amphitheater
Special Evening Program: Exploring the Vastness of Space
Tobin Wainer, Astronomy PHD Candidate from the University of Washington, will present on the mysteries of the universe, including dark matter, dark energy, and galaxy superclusters. The program will be followed by telescope viewing and stargazing.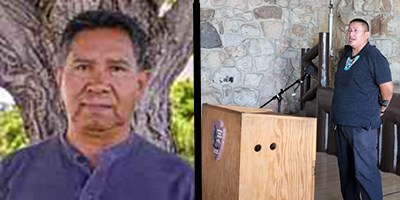 Saturday, July 22, 2023
10:00 am
Visitor Center Auditorium
Zuni Culture and Jewelry
with Guest Speakers Octavius Seowtewa and Curtis Quam

The Zuni are one of Great Sand Dunes' affiliated tribes. Learn about the Zuni people's history, culture, and jewelry with two Zuni presenters. More details to come as they are confirmed. The presenters will be available until 1pm, so come for the whole presentation or just stop by for part of it.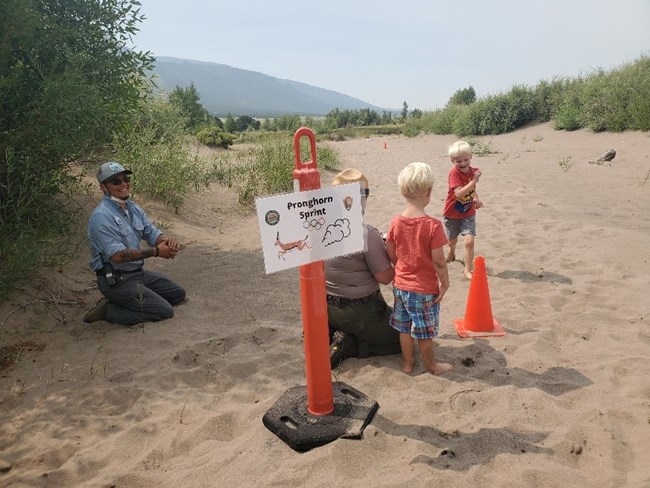 Saturday, August 5, 2023
9:00 am - 1:00 pm
Dunes Parking Area
Junior Ranger Day
Join us for Junior Ranger Day August 5 from 9am – 1pm! Park at the Dunes Parking Area and follow signs to the registration table to get started. There will be various stations where kids can interactively learn about the dunes, artifacts, fossils, and wildlife, and earn prizes upon completion. Stop by anytime between 9am and 1pm to participate!

This special annual event is sponsored by Friends of the Dunes, a non-profit citizen's support group for Great Sand Dunes National Park and Preserve. In cooperation with the National Park Service, the Friends provide a forum for citizen involvement in planning decisions, focus public interest on issues and need, and provide volunteer and financial aid for projects beyond the scope of the park's budget. Learn more: http://www.friendsofgreatsanddunes.org/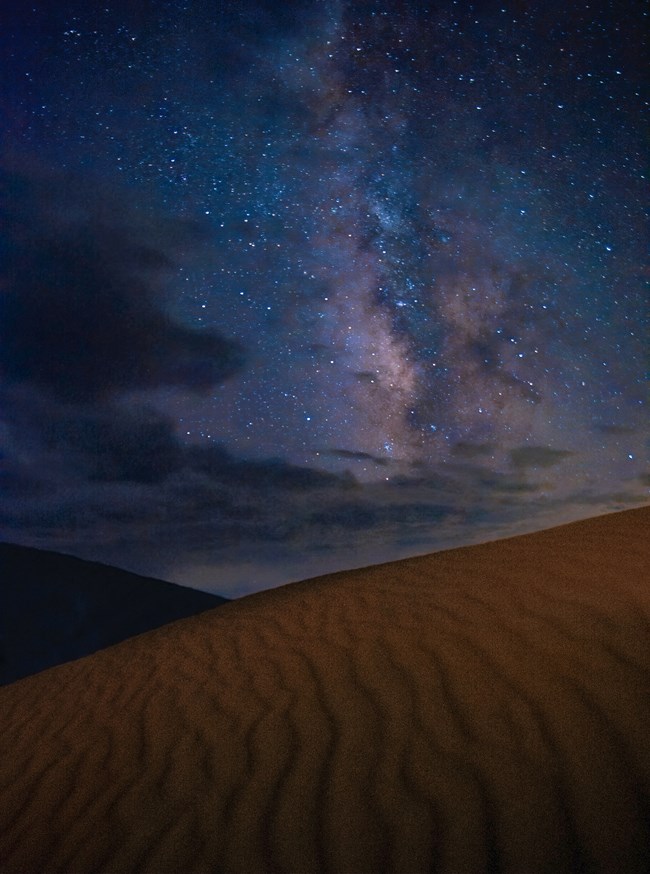 Saturday, August 12th, 2023
Amphitheater
Annual Dark Sky Celebration
Learn more about exoplanets with Matt Nehring, Professor of Physics at Adams State University. Explore worlds outside of our solar system, some Earth-like and some vastly different from our own. The program will be followed by telescope viewing and stargazing.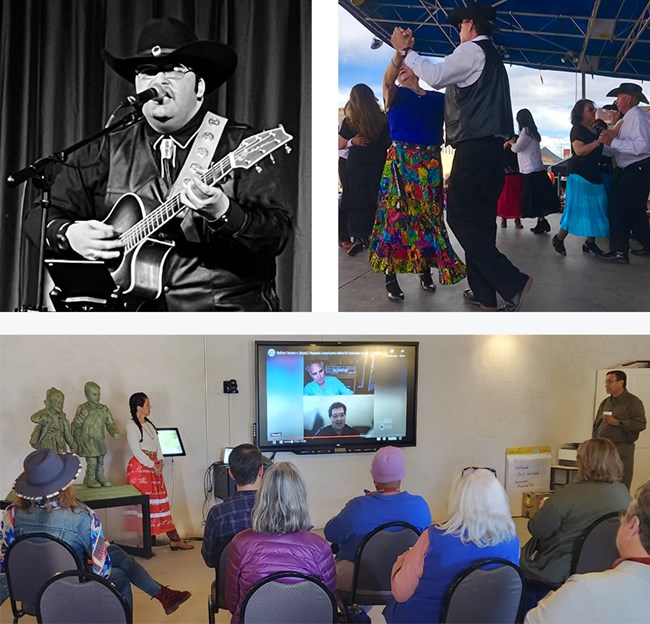 Saturday, September 16, 2023
Visitor Center and Amphitheater
Hispanic Heritage Month Celebration
Learn about and celebrate Hispanic heritage of the San Luis Valley to kick off Hispanic Heritage Month! All events this day are free, but regular park entrance fees are in effect. Amphitheater events are weather permitting.

3:30 pm
Visitor Center
The Maestas Case

In Alamosa in 1912, Hispanic students were segregated from white students, but parents organized to oppose it, resulting in the nation's first educational desegregation case. Martin Gonzalez and Katie Dokson present the background of this landmark legal decision. A bronze relief statue commemorating the case by artist Sonny Rivera will be on display during the presentation.

6:30 pm
Amphitheater (weather permitting)
Los Vecinos Bailadores

This traditional dance group from the San Luis Valley performs in the open air of the park amphitheater as the sun sets across the valley.

7:30 pm
Amphitheater (weather permitting)
Rubén Domínguez

Born and raised in northern New Mexico and the San Luis Valley, Rubén Domínguez plays guitar and sings in a blended style of traditional and contemporary Hispanic music.

8:30 pm
Amphitheater (weather permitting)
Night Sky Viewing

Great Sand Dunes is an International Dark Sky Park due to its clear, dark skies. To conclude this special day, rangers will be present with laser pointers and telescopes to help visitors navigate the night sky.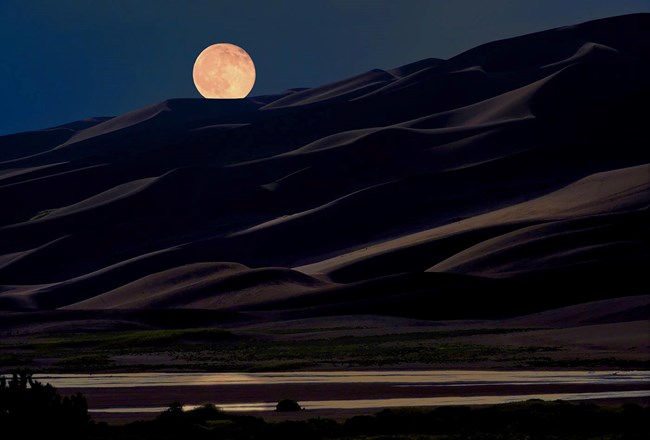 Saturday, October 28, 2023

Full Moon Hike
Dress warmly and hike under a full moon with a park ranger! The hike will start at the Amphitheater parking lot and end at the base of the dunes. Details to be announced as they develop.


Last updated: May 31, 2023