Calendar
2020 Calendar of Events
More events will be added as they are confirmed!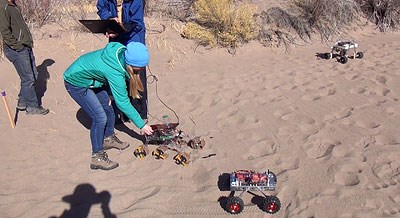 Saturday, April 11, 8:00am-10:30am
Sand Robotics Challenge, Sponsored by NASA and Adams State University
Great Sand Dunes are very similar to the dunes on planet Mars, where NASA rovers explore and do scientific research. Each spring, NASA and Adams State University sponsor a sand robotics challenge, where college student teams and the general public can compete with their own homemade rovers and learn about the technology of Mars rovers! The competition takes place in the Medano Creekbed, outside the designated wilderness area of the dunefield. Learn more on the
Colorado Space Consortium's website
. Free entrance to the park this day!
Two free ranger program related to the event will take place at the visitor center:
11am-Noon:
The Dunes to the Moon and Beyond.
The extreme environment and dark night skies of Great Sand Dunes provide an astonishing, otherworldly window into our solar system and universe, including dunes on other planets. Touch a real piece of the moon and Mars!
1:30pm-2:30pm:
Parks & Planets: How NASA Research in the National Parks Aids Space Exploration
. The ranger will discuss dune and wind research at Great Sand Dunes and the findings on Mars, as well as show research being done in other National Parks by NASA.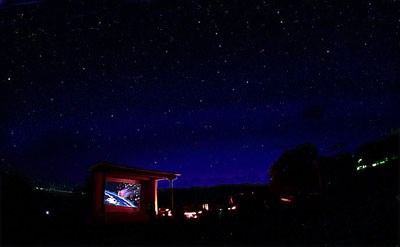 Friday, May 8 - October 30
Summer Ranger Programs
Evening programs will be offered on most weekends in the summer at the outdoor amphitheater. Afternoon programs on weekends and some weekdays will allow visitors to learn more about the unique resources of Great Sand Dunes. View the current
ranger program schedule
.

Friday, May 22 - Monday, September 7
Extended Visitor Center Hours
Great Sand Dunes will offer extended visitor center hours starting Friday, May 22 through Labor Day weekend. The visitor center will be open daily from 8:30am to 5pm.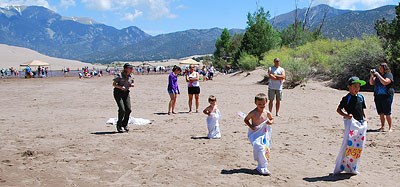 Saturday, August 1, 9 am – 1 pm
Junior Ranger Day
Junior Ranger Day is a fun opportunity for kids of all ages to participate in exploratory learning activities and games. Participants will have the opportunity to earn prizes after completing a variety of activities. This event is made possible with generous support from Friends of the Dunes. Entrance fees are waived for this entire day!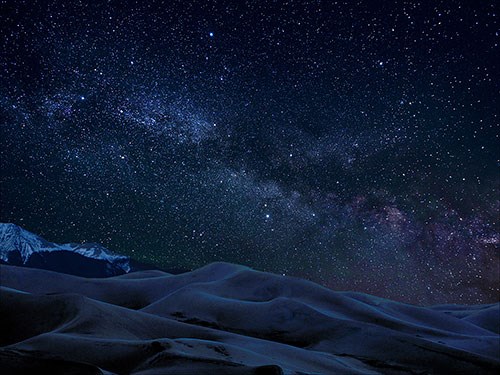 Saturday, August 15, 7:00 pm - 10:30 pm
Great Sand Dunes Annual Astronomy Event
Celebrate the beauty of the night with park staff and amateur astronomers! More details to come.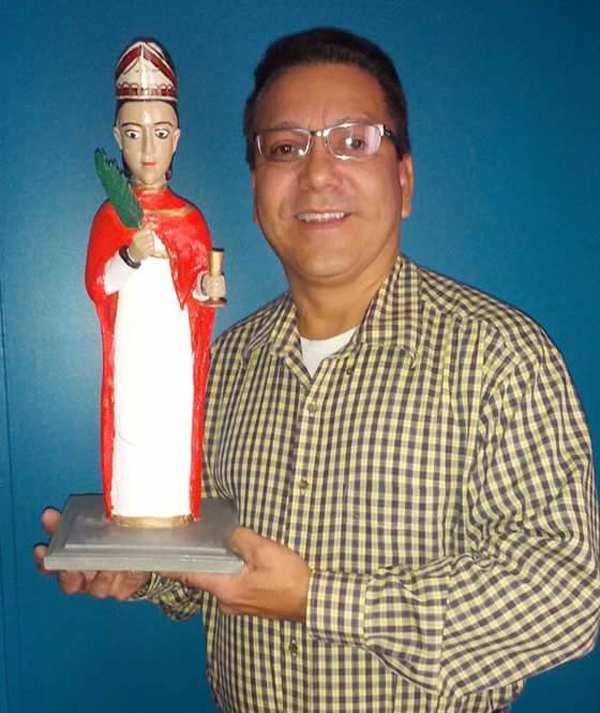 Saturday, September 19, 1:00 pm
Visitor Center
Master Santero Geronimo Olivas
To kick off Hispanic Heritage Month, Master Santero Geronimo Olivas will demonstrate and present his traditional 'santos', statues that are a part of the cultural history of the Catholic church in the region. Time to be announced.
Search Filters
By Park
By State/Territory
By Event Type


Last updated: January 4, 2020