Calendar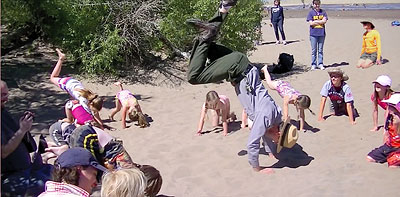 Ranger Program Schedule

Your visit can be more enjoyable when you better understand the environment around you. Ranger programs are offered most days from late May through September. View the current schedule of programs!
You may request a special program for a group by calling the Visitor Center at 719-378-6395, or send an email.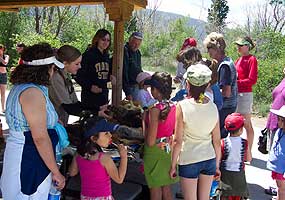 Junior Ranger Day
Check here in spring for the 2017 date!

Kids of all ages participate in a variety of fun activities to earn little prizes, t-shirts and other items. This annual event is sponsored by the Friends of the Dunes.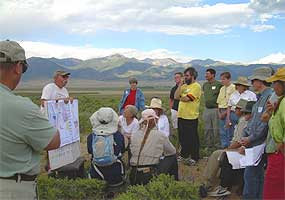 Colorado Field Institute Programs
Colorado Field Institute is a Colorado non-profit organization whose purpose is "To expand stewardship of the natural and cultural resources of the San Luis Valley while increasing sustainable economic development in the region." CFI-sponsored programs are primarily in-depth, outdoor activities developed to complement the programs of cultural and natural resource management agencies, including Great Sand Dunes National Park and Preserve. Please click on the link above for information on CFI's current schedule of programs.
Event Results
Sorry, but there are no events between 01/17/2017 and 02/16/2017